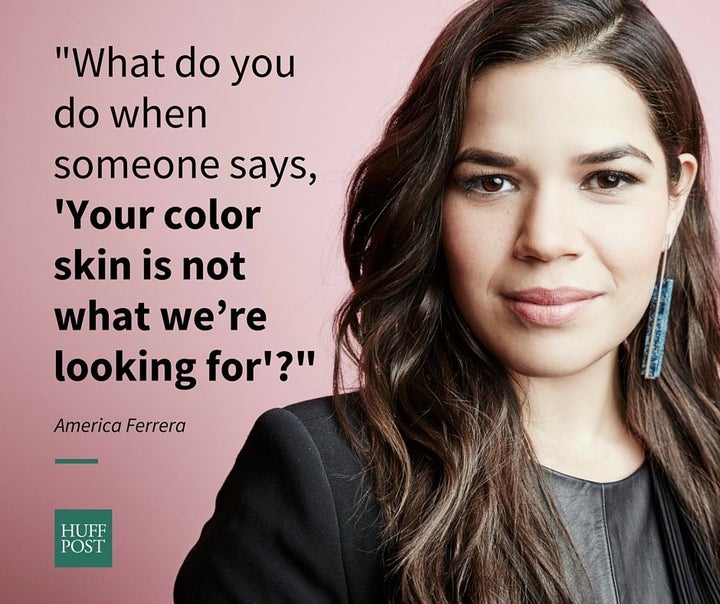 Ferrera shared, in her interview, a particularly upsetting experience from an audition for a film that wouldn't cast more than one Latino. 
I was 18 and putting myself on tape for a movie I really wanted. I got that phone call: They cast a Latino male in another role in the film; they're not looking to cast [a Latina]. So I defiantly bleached my hair blond, painted my face white and made the audition tape. I never heard back. I just remember feeling so powerless. What do you do when someone says, "Your color skin is not what we're looking for"? Let me tell you: Blond does not suit me. I try not to prove my point on audition tapes anymore.
The 31-year-old now has the ability to help create a more inclusive industry and she's doing just that with "Superstore." She produces the NBC comedy and has said the show approached casting very differently. 
"All of these characters were written with no specified ethnicity," Ferrera told NPR in January. "And usually what that means is, you cast white actors, because that's the default… [But] they went out and found the actors that were right for the roles. And they happened to be Latino, black, Asian, Jewish. I thought that was really revolutionary for television casting."
BEFORE YOU GO
PHOTO GALLERY
16 Times Latinos Were Brutally Honest About Hollywood's Lack Of Diversity