All it took was proper love and care for this pooch's personality to really shine. 
Animal Aid Unlimited, a rescue group in India, spotted a stray dog curled up in a ball on the side of the road. The pup, who looked very fragile, was in bad shape. He was visibly emaciated and had a case of severe mange. The organization said he looked as though he "had completely given up hope."
But after about two months of intensive treatment and care, the pooch has been transformed into a dapper dog. The tremendous recovery was documented in a video and recently uploaded to YouTube.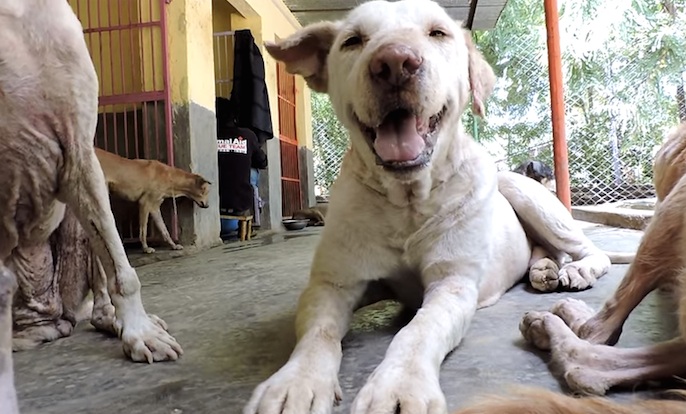 According to the video, the pooch whose skin was clearly irritated, wasn't very energetic on the first day the organization took him in. The dog, who was also treated for dehydration, hadn't experienced any affection in a while.
After just 10 days with Animal Aid, however, the animal's skin had healed completely and he had already begun to look healthier. And after two months of intensive treatment, the pup was almost unrecognizable: He was even wagging his tail and snuggling with the humans who cared for him, welcoming their touch. 
Here's to the awesome power of a little TLC! 
To learn more about Animal Aid Unlimited, India, visit its Facebook page here. If you're interested in donating to the group, click here. 
PHOTO GALLERY
Summer Dogs