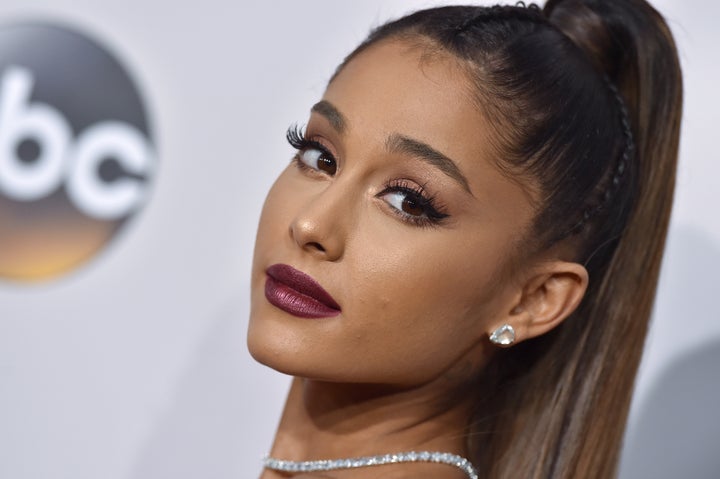 Ariana Grande detailed a gross encounter with a male stranger on Tuesday and took to Twitter to vent about the incident. 
The singer said she was getting food with her boyfriend, rapper Mac Miller, when a man started following them, praising Miller's work. At first flattered, Grande lost her cool when he said, "Ariana is sexy as hell man I see you, I see you hitting that!!!"
"Hitting that? the fuck?? This may not seem like a big deal to some of you but I felt sick and objectified," the singer said in a note she posted on Twitter. "I was also sitting right there when he said it. I've felt really quiet and hurt since that moment. Things like that happen all the time and are the kinds of moments that contribute to women's sense of fear and inadequacy." 
Grande added, "I am not a piece of meat that a man gets to utilize for his pleasure. I'm an adult human being in a relationship with a man who treats me with love and respect."
Belt it from the rooftops, Ariana. 
The "Side to Side" singer then voiced her disgust that "young people" continue to use and perpetuate this kind of cat-calling and somehow find it OK to shout those sort of things at women. In order to put an end to these encounters, Grande said it's time to stop ignoring them and start sharing stories.
"We need to talk about these moments openly because they are harmful and they live on inside of us as shame," she wrote. "We need to share and be vocal when something makes us feel uncomfortable because if we don't, it will just continue. We are not objects or prizes. We are QUEENS."
While many fans praised the singer for speaking up, some insinuated that Grande deserved the unwanted attention because of her music ― as if owning her sexuality means she's "asking for" these kind of encounters. Grande gracefully dismantled the age-old argument in a Twitter exchange: 
BEFORE YOU GO
PHOTO GALLERY
Ariana Grande's Style Evolution