An armored truck guard in New Orleans was ambushed and killed during an apparent armed robbery in which the shooter escaped.
The victim, a Loomis guard who has not yet been identified, was servicing an ATM outside a New Orleans bank at about 4:30 p.m. Wednesday, when police say at least two suspects approached him, WWL reports.
"Multiple rounds were fired," New Orleans Police Superintendent Michael Harrison told reporters outside the bank Wednesday evening. "We don't know exactly how many or how many actually struck the victim."
The victim, who was transported to a local hospital, was pronounced dead shortly after his arrival.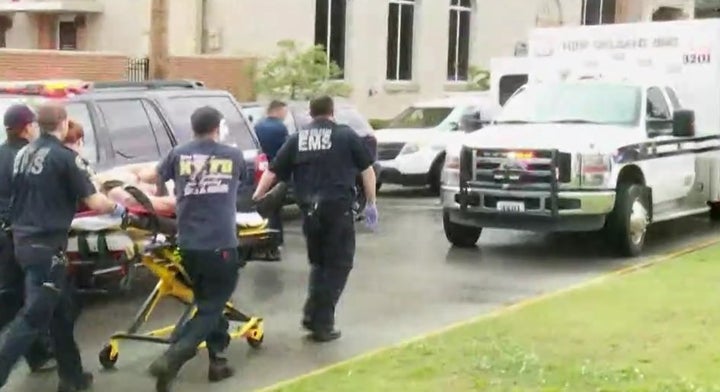 Harrison said more than one employee was working to service the ATM, but he did not say whether either guard exchanged gunfire with the suspects.
"Only one employee was actually shot," the superintendent said.
Police declined to disclose whether any money was taken during the incident.
A witness told The Times-Picayune that she saw two men running from the scene. One of the men had a red bandana covering part of his face, she said.
Authorities set up a perimeter around the bank and placed numerous evidence cones. Harrison said authorities have collected surveillance videos from cameras in the area, which investigators are reviewing for potential leads.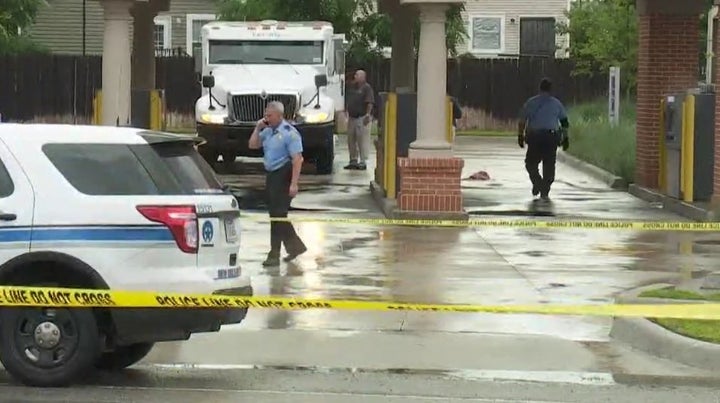 Loomis did not immediately respond to a request for comment from HuffPost on Thursday morning.
Three years and a half years ago, another Loomis armored truck guard was reportedly ambushed and killed while unloading money outside a New Orleans bank. Three armed suspects fled the scene with an undisclosed amount of cash. According to The Advocate, no arrests have ever been made in connection with that case.
The FBI is assisting New Orleans police in the most recent shooting. Anyone with information is asked to call Crimestoppers at (504) 822-1111.
David Lohr covers crime and missing persons. Tips? Feedback? Send an email or follow him on Twitter.
BEFORE YOU GO