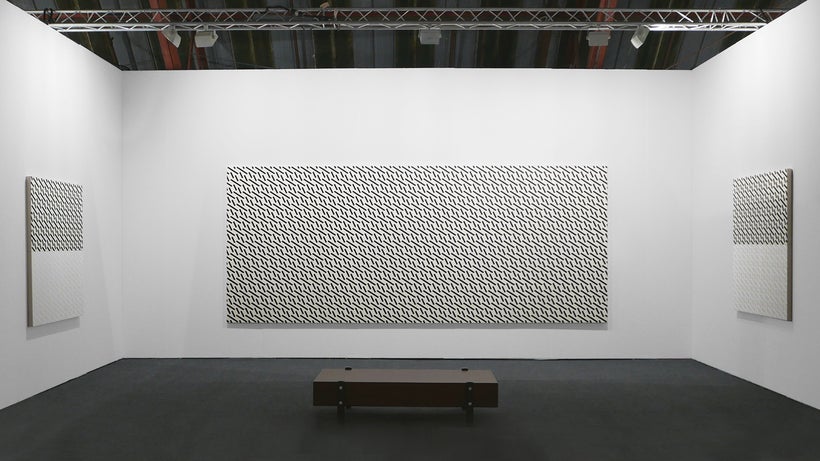 EIGHTH EDITION OF ART LOS ANGELES CONTEMPORARY AT THE BARKER HANGAR, SANTA MONICA, JANUARY 26–29, 2017
(EXPANDED PROGRAMMING SCHEDULE INCLUDES WILLIAM BASINSKI, ROGER CORMAN, JASMINE NYENDE & PUPPIES PUPPIES. NEW EXHIBITORS FROM ASIA & LATIN AMERICA WITH RETURN OF YOUNG FREEWAYS SECTION)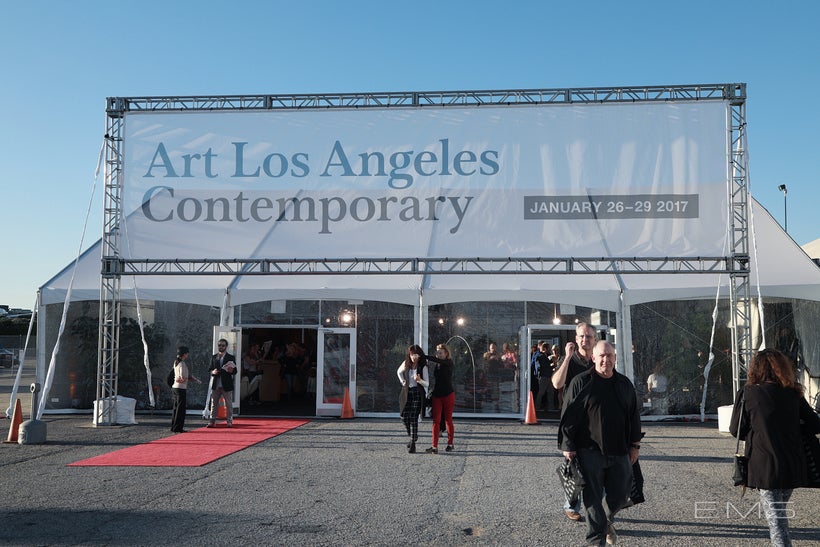 I've covered enough art fairs in the last five years to finally get a grasp between the exquisite design of a Ferrari to the mediocrity of a Buick. Some fairs are Paul Oakenfold, some Kenny G and others Igor Stravinsky. When you walk into a fair do you want to experience regional vomit soup or do you want to float through a ballet? It's the art fair experience, stupid. Recently, Los Angeles finally reaped international dominance in the arts because Hollywood experimentation plus Mediterranean weather plus California cool churned out a metropolis of international arts in the fat belly of Los Angeles, or the new Rome, or the new Berlin…or whatever. I think of 300 hoplite Spartans daring the disheveled world to come partake of our beaches, cultural centers and world-class museums. Molon labe!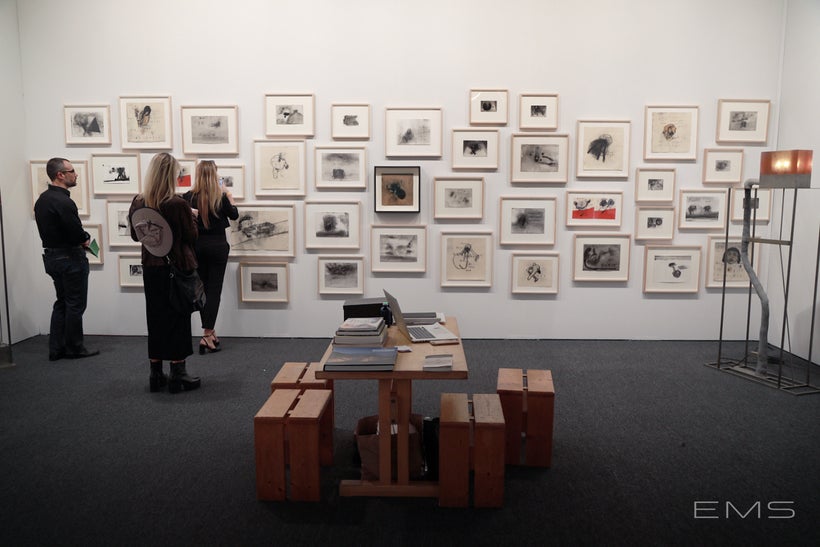 Typically, high art culture is measured in sophistication and commerce. International art fairs make their mark on who will come and who will spend. Participating galleries in prestigious fairs like Basel, Frieze, or the Armory are tightly curated in. There are no subsidies or sweet-heart deals. Most other fairs are ships of fools and who wants to be on that ship? Los Angeles is a megatropolis of creativity that even the junior city college art students rival UCLA or East Coast finishing schools. Furthermore, if Southern California is burgeoning with culture and museums and art schools and NFL teams and an economy larger than most third world countries…why the hell can't we have weeks of art fairs throughout the year like New York or Miami? As time goes on we hope that as Los Angeles becomes more international that its citizens will become more sophisticated in their spending habits. Less Porsches, more paintings!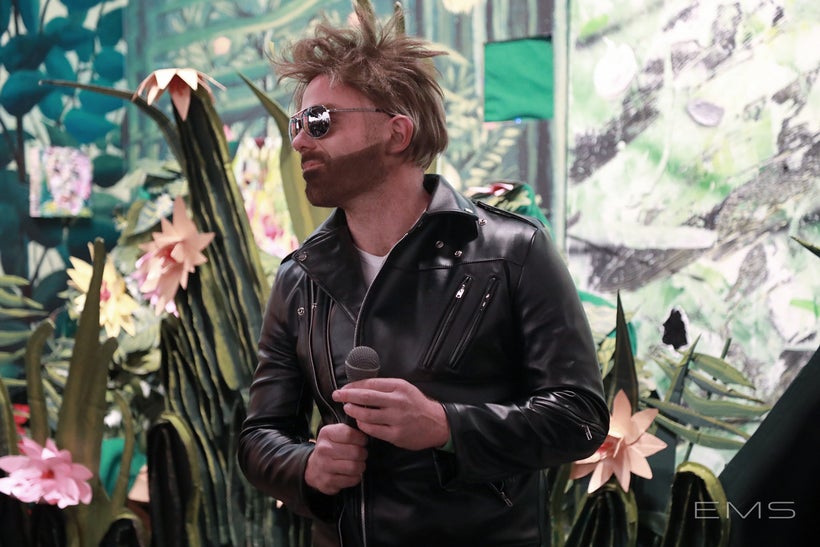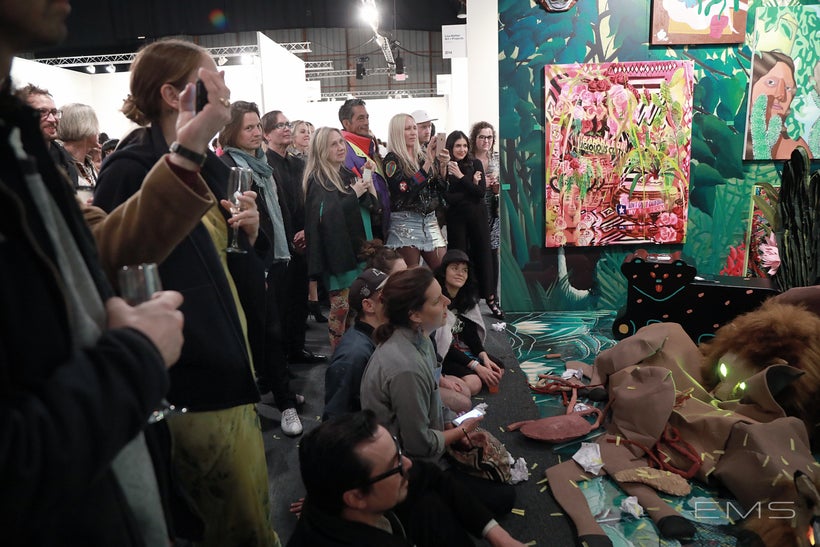 However, one L.A. art fair continues to quietly impress. Entering its eighth edition in 2017, Art Los Angeles Contemporary (ALAC) returned to the Barker Hangar in Santa Monica from January 26–29. ALAC includes over 60 local and international exhibitors, quite slim compared to most fairs priding themselves as the party to be at. ALAC is "less is more" and easy to navigate. There are no moments of vomiting in your mouth one experiences at garden fairs or regional ones. Call me an elitist. Blame it on ALAC. 
In my fifth year covering ALAC as a photojournalist, the fair has emerged as the West Coast Art Basel.  Art dealer, Peter Blake says, "We were thrilled to participate in ALAC 2017. It was our first time as exhibitors and the first exhibit of John M. Miller's work since his passing. John would have been pleased." Blake, no stranger to fairs, and could probably write a book on the subject, continues, "The quality of the fair was unprecedented and rivaled any fair I've ever seen. Basel would be the only comparable fair." Many I spoke to were impressed by the mix of quality emerging art with stellar mid-career art. Dealers brought out their best works from young cutting edge artists and under-recognized artists. Absent were the obligatory blue chip works and galleries that are turning art fairs into boring luxury shopping malls. A great mix of West Coast, national and international. ALAC Director, Tim Fleming expanded his vision and created a mix that transcended previous years and quelled any complaints of a myopic viewing experience.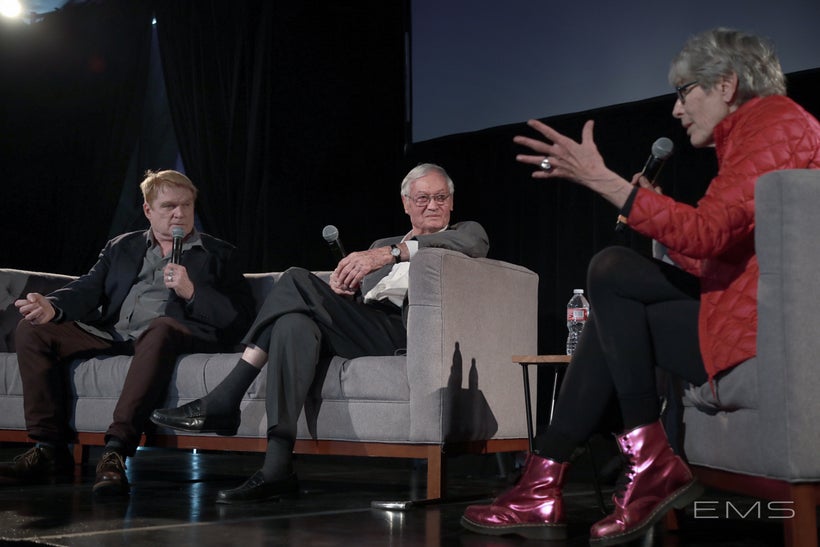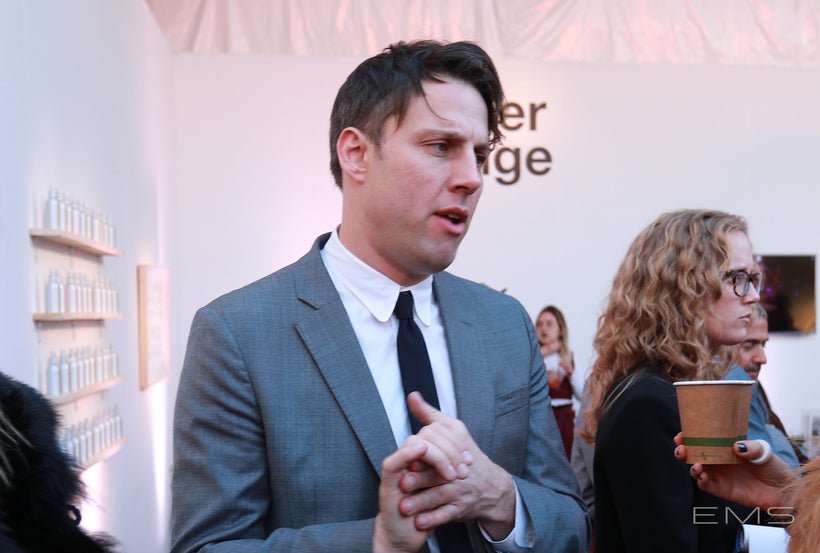 Art Advisor, Veronica Fernandez says"ALAC has played a large role in both the why + how Los Angeles came to be viewed as "the new artworld capital". This brave fair has long been at the center of it all - a linchpin to our now exploding contemporary art-scene where global gallerists, collectors, artists, curators, critics, and art advisors crowd each January to engage, build and buy.  I love to see the support of LA Galleries like David Kordansky, Ghebaly, Night Gallery, and Mihai Nicodim at the fair. Despite their own individual gallery success, and the fact that they probably don't even need the fair to generate any business, shows how important it is to support a grand art fair in their own backyard. If you can have Shane Campbell and Peres Projects come from Chicago and Berlin to exhibit at ALAC, two of the best galleries around who are no strangers to exhibiting at the best fairs around the globe, then the top-top galleries in LA should be able to do the same - the Blum and Poes, Gagosian, etc."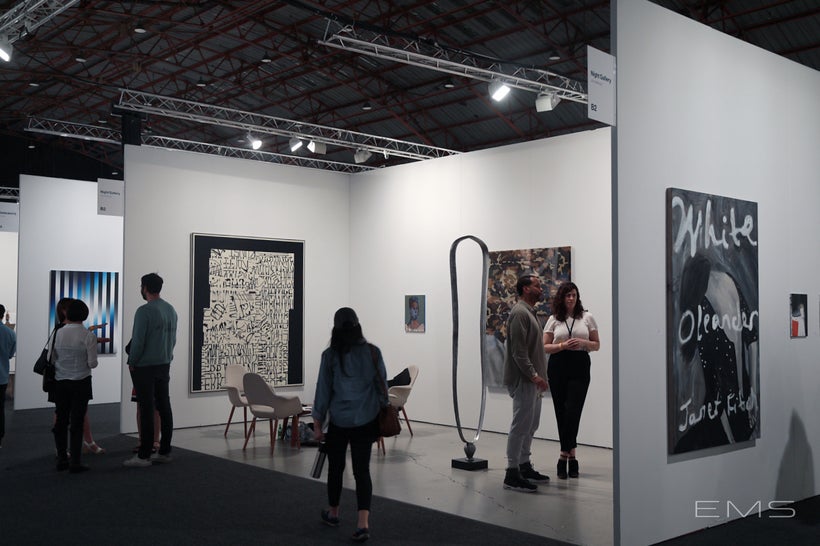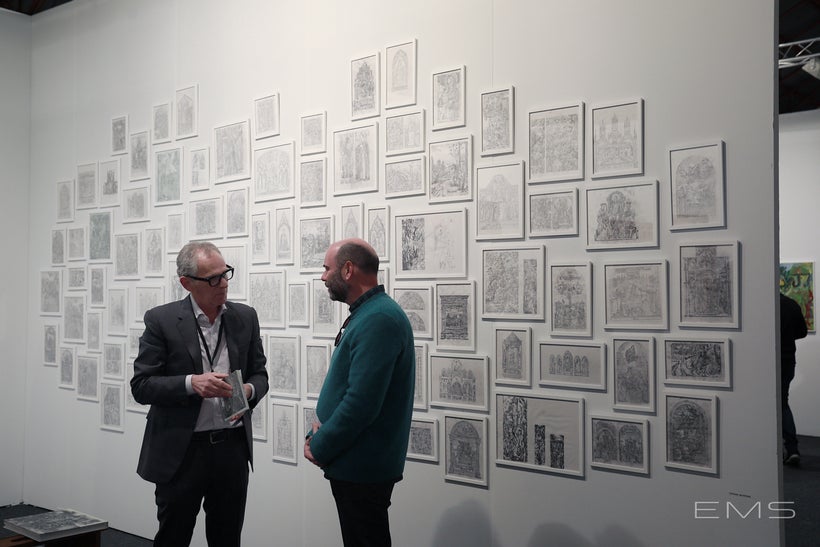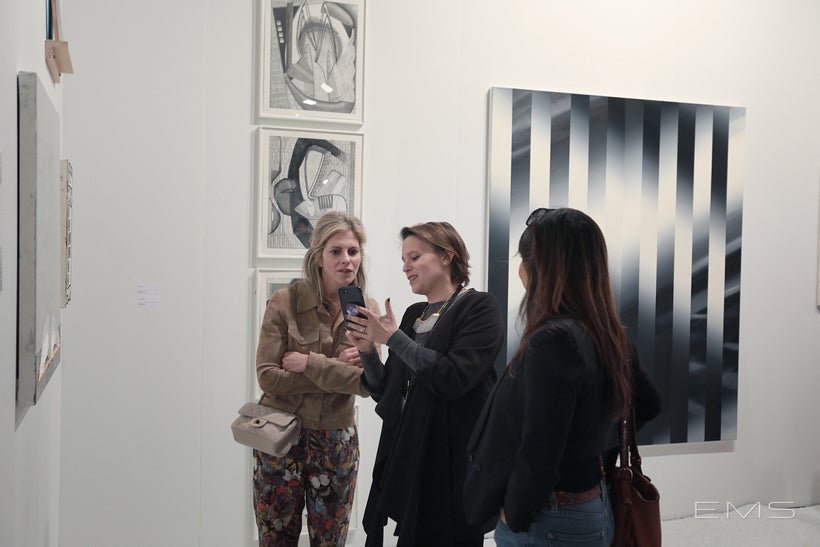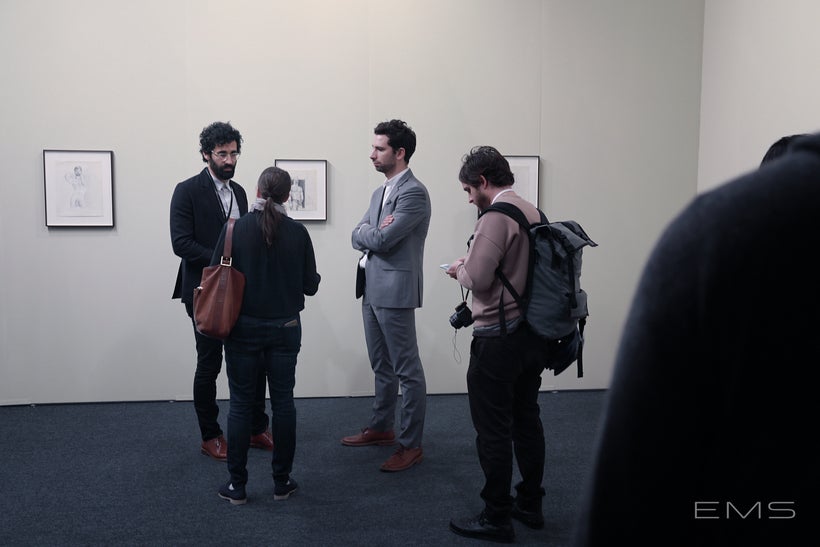 Some of my friends top favorite booths were : 1. Peres Projects, Berlin. Donna Huanca. 2. The Hole, New York. Overall terrific presentation. 3. Susanne Vielmetter, Los Angeles. Dan Levenson. 4. Josh Lilley, London. Nick Goss. 5. Jenny's, Los Angeles. Liz Craft.
Ultimately, the success of the fair goes to owner Tim Fleming. The USS ALAC seems steady and uncompromised under his command. Gallerists believe he consistently delivers a good product as other fairs sink in the so-called LA River. Fleming has chosen A+ exhibitors for nearly a decade and hasn't compromised on ALAC's quality.
LA is a formidable force in the art world and it needs and deserves a top quality fair. Why did Untitled choose San Francisco as its second location and not LA? ALAC has filled the need to have an intellectually and visually informative elite fair. Tim Fleming's curatorial directive rivals many biennials in terms of progressing contemporary discourse on an international level. There will be a time when more will come, but it will be said that ALAC was first to right the ship.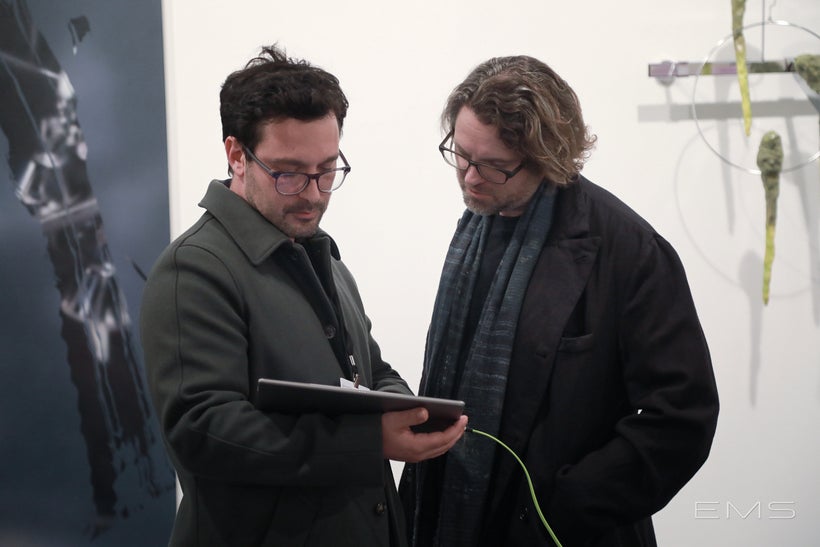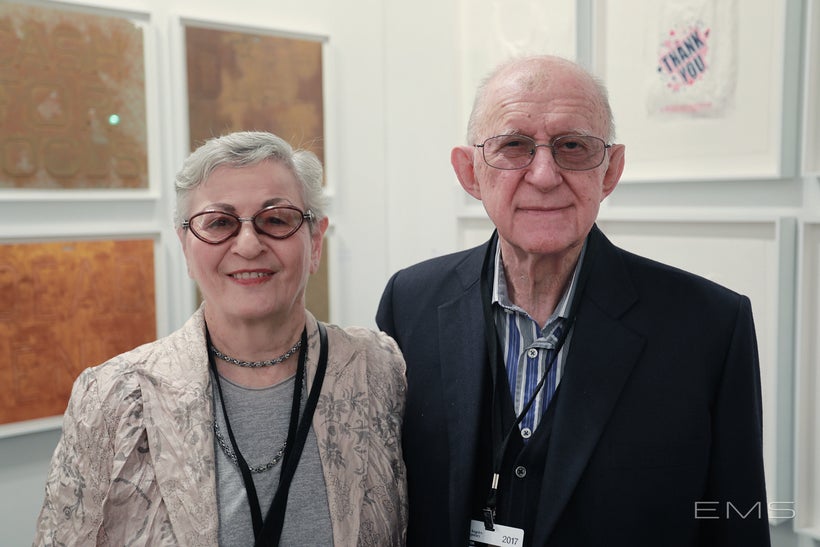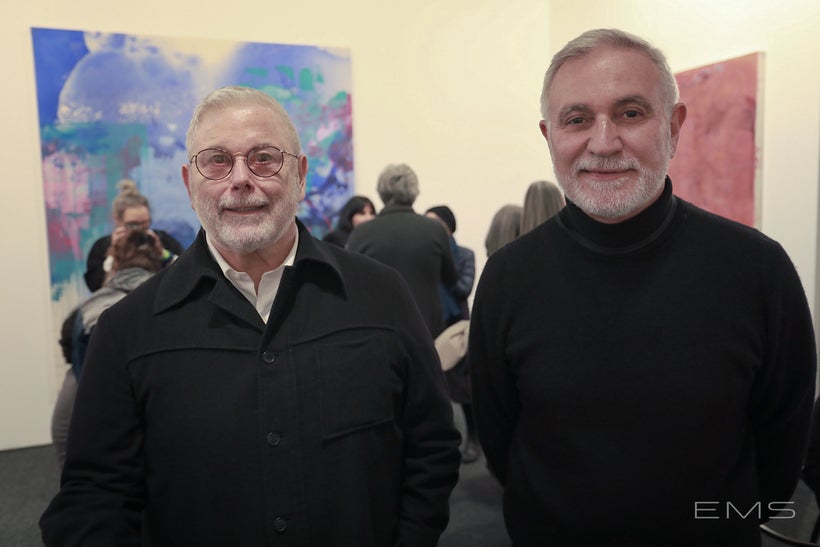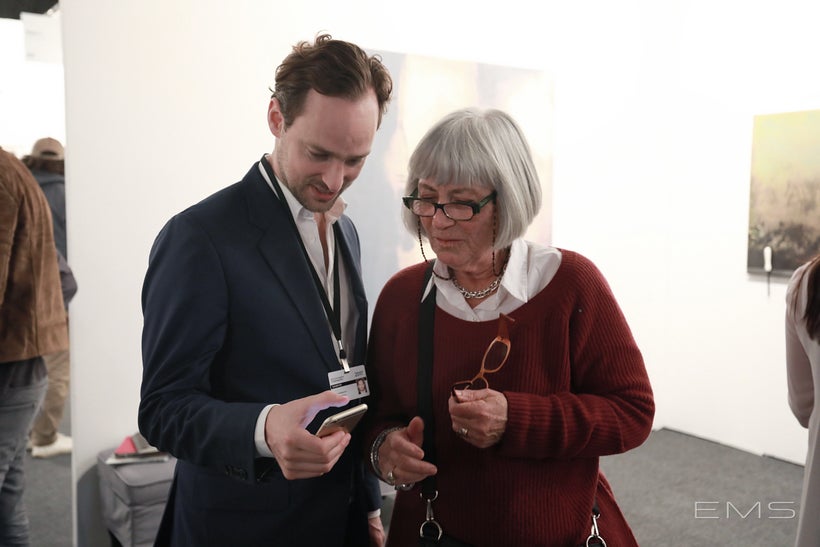 Tim Fleming : "Art Los Angeles Contemporary is a product of Los Angeles' unique cultural community composed of an incredibly vast and diverse array of artists, galleries, curators, institutions, collectors and enthusiasts," says Tim Fleming, Director. "Touching on a multidisciplinary approach is the focus of this year's fair, from our programing schedule that includes artists spanning pop culture and performance, to our Reader that considers the idiosyncrasies that make this city truly unique." As Los Angeles has now become both an entertainment and fine arts hub, it is essential to have an event that draws upon a comprehensive notion of the city, and to address the legacies of performative and timebased work that are strongly rooted here. I believe an event that brings together these voices is critical to support the arts community while also educating the public about what is emerging and relevant in contemporary art. I'm incredibly excited by the energy of this year's fair and I hope you'll join us."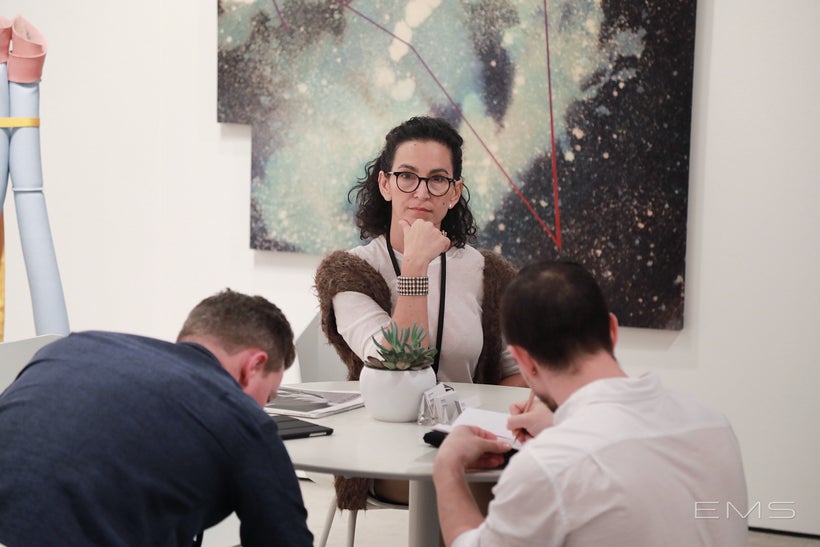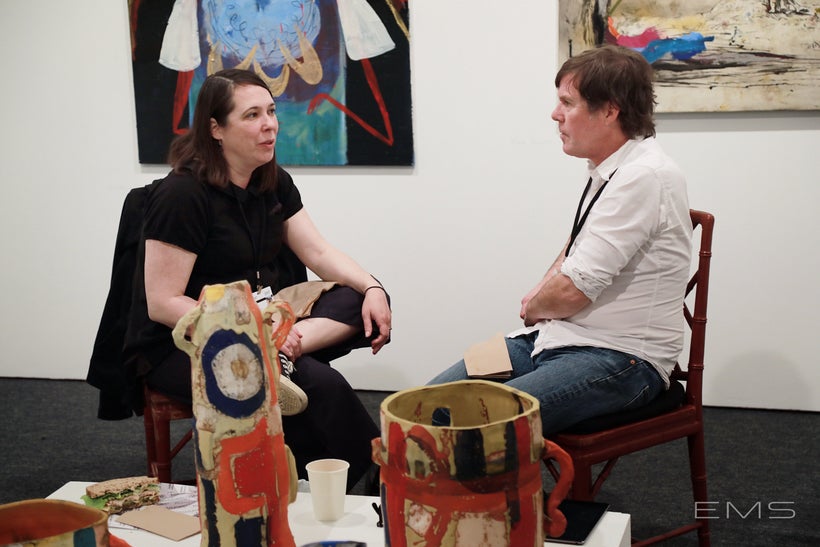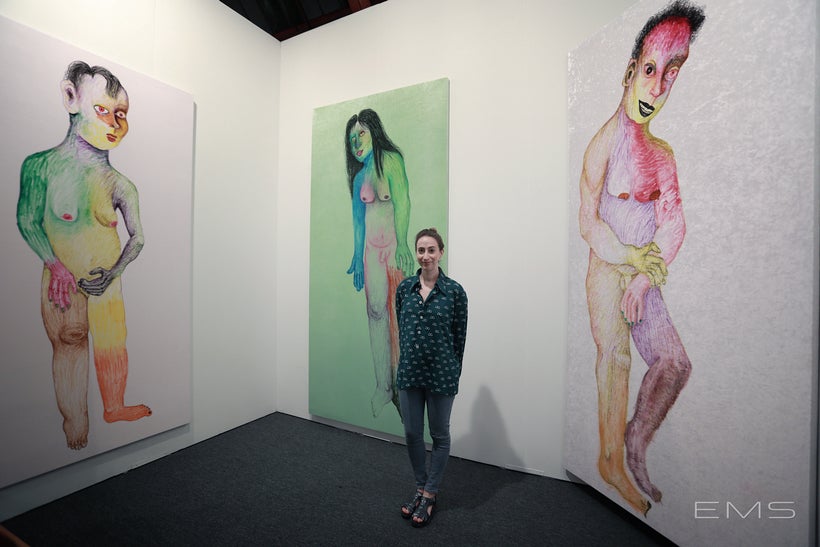 This article is part of an ongoing photojournalism survey of art exhibition openings titled EMS N(art)rative. Through my lens I document a photographic essay or visual "N(art)rative" that captures the happenings, personalities, collectors, gallerists, artists and the art itself; all elements that form the richly varied and textured fabric of the SoCal art world. This reconnaissance offers a unique view for serious art world players to obtain news and information on the current pulse of what's in the now, yet capturing timeless indelible images for posterity and legacy. Here is EMS N(art)rative Forty-Five.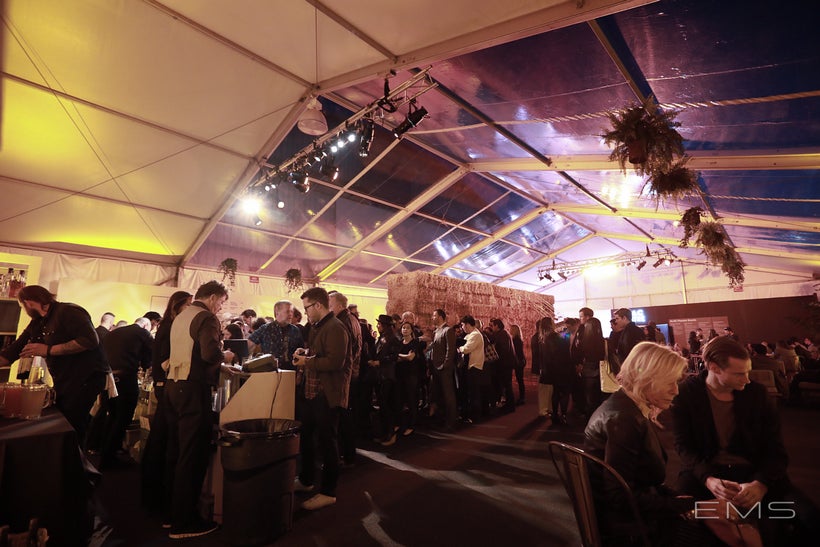 This post was published on the now-closed HuffPost Contributor platform. Contributors control their own work and posted freely to our site. If you need to flag this entry as abusive,
send us an email
.