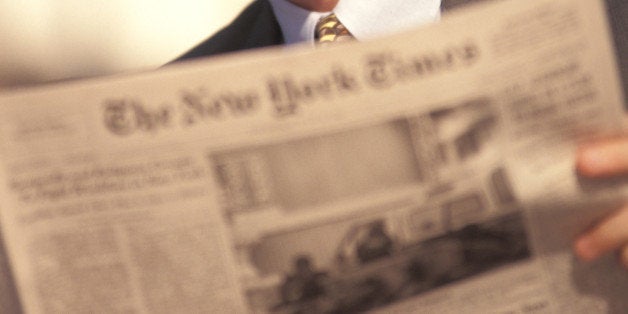 It seems hard to believe, now - but four years ago progressives (such as myself, in two Huff Post articles) were standing up for Elizabeth Warren, whose Senate campaign was threatened by a fallacious "scandal" about her heritage. Warren withstood the attacks against her, and went on to become the heart and soul of her party, the best fundraiser, advocate, and leader of progressive issues we've known in decades.
So it saddens me that progressives now have to put pen to paper to defend Alan Grayson; a man who, in the last Congress, has not only proved himself the most effective Liberal in the House - having passed more legislation promoting progressive causes than anyone else - but the most effective Congressman, period, having passed more legislation than any member of Congress from either party.
Today, he's leading the pack to become the next Senator from Florida. Progressives of course should be celebrating, because of the key position he could serve in the largest swing state in the nation; but Florida should celebrate as well: the single most effective Congressman is now running to replace a Senator without notable accomplishments, Marco Rubio.
That's why it broke my heart to read the article in Thursday's New York Times, claiming Grayson lives "A Double Life," as Congressman and Hedge Fund Manager. The article, to me, reads more like an opinion piece than journalism. It drips with the kind of innuendo that makes for terrific attack ads, noting that the hedge fund used to have operations "in the Cayman Islands," referencing Grayson's "highly unusual dual role," and suggesting that Grayson "scuttled a plan" to highlight a proposal for larger increases in Social Security Benefits because Grayson turned his attention instead to his Fund.
I had to read the article five times before I could decipher that despite all the negative coloring, the article admits that Grayson designed the fund to encourage investment in Third World countries immediately after they've experienced traumatic circumstances. That Grayson started the fund when he was not serving in Congress; that when Grayson came back to Congress after starting the fund, he didn't solicit or receive new investors. That during the life of the fund, it held only two investors other than Grayson and his family fund, and now only Grayson and his family fund remain involved. That one investor who might have lost money in the fund appears to have been compensated for his loss, in full, by Grayson. That no evidence exists or is even suggested that Grayson allowed his fund to influence his positions, issues, or votes.
So, my point. The title, tone, and timing of this article succeeds more in being inflammatory than informative, and fails to present more than innuendo. Which is incredibly irresponsible, I believe. In fact, it looks like Grayson's heart has been in the right place, which has been my experience with Congressman Grayson since he first came to my attention during the Health Care debate. Which is why he currently has the largest base of Small Donors in the House of Representatives. Which is why his voice rings out so loudly on Bill Maher and on Sunday mornings. Which is why he inspires so many people to rally to progressive causes, and effect change.
This attack on Grayson should be as concerning to progressives as the mainstream Democrats' recent attacks on Bernie Sanders. Republicans tend to lionize their true believers; Democrats tend to pillory theirs. I think I'm noticing the very, very beginning of a new trend, one that we can credit to Warren. She survived the attacks and proved her greatness and the power of an authentic message. I believe that Sanders is in the process of doing the same. A trend isn't a trend, however, until it's happened thrice; I'm rooting for Grayson to make that happen.
But he can't do it alone. Anyone as liberal and effective as Grayson is going to attract controversy; and of course, no one, including Mr. Grayson, is perfect. But if we want great leaders to enter the political process and do the job we need them to do, if we want our lives to actually get better, not to mention the lives of our children - we have to stand by the ones who show up, and certainly those who have proven themselves to us, time and again, like Grayson.
And we simply can't let ourselves be fooled by attacks - we have to expect them, react with a sense of perspective and balance, and move on.