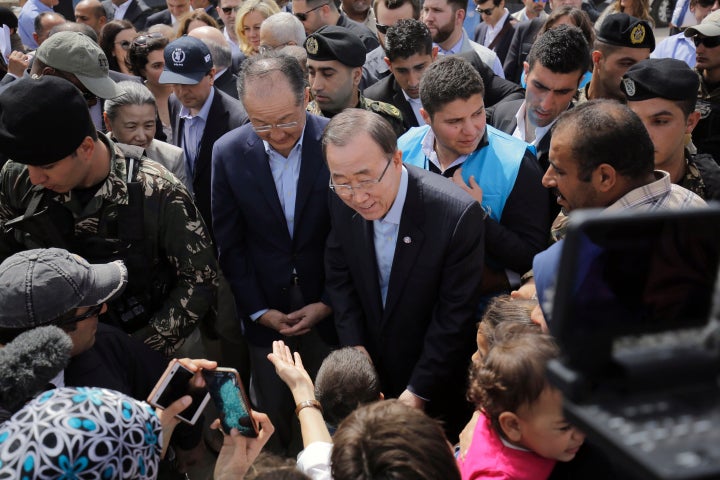 GENEVA, March 30 (Reuters) - U.N. Secretary-General Ban Ki-moon called on countries on Wednesday to re-settle nearly half a million Syrian refugees in the next three years, though only Italy, Sweden and the United States immediately announced concrete plans to play a part.
Ban, at the start of a ministerial conference hosted by the U.N. refugee agency UNHCR in Geneva, said: "This demands an exponential increase in global solidarity."
The United Nations is aiming to re-settle some 480,000 refugees, about 10 percent of those now in neighboring countries, by the end of 2018, but concedes it is battling to overcome widespread fear and political wrangling.
Ban urged countries to pledge new and additional legal pathways for admitting the refugees, such as resettlement or humanitarian admission, family reunions, as well as labor and study opportunities.
"Success at this high-level meeting today will drive momentum in the months ahead," Ban told reporters, pointing to a series of upcoming conferences.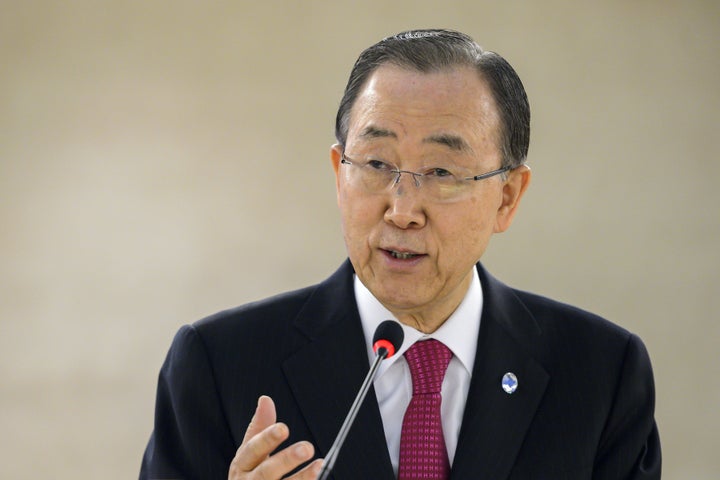 Italy and Sweden were among very few countries to make new concrete pledges to resettle refugees at the morning session, an annual increase of some 1,500 and 3,000 refugees respectively, but not all of them would be Syrians.
"Sweden has continued to provide a safe haven for people fleeing the war and persecution in Syria, as well as other parts of the world. Last year over 163,000 people, 51,000 of those from Syria, applied for asylum in our country - the highest number per capita in all of Europe," said Sweden's justice and migration minister Morgan Johansson.
U.S. Deputy Secretary of State Heather Higginbottom said: "We have reviewed our resettlement procedures and are taking steps to shorten the timeline for resettlement without compromising the robust security screening procedures in place.
"We have significantly increased the number of interviewing officials at our refugee processing centers in the region so that we can resettle at least 10,000 Syrian refugees by the end of September," she said, referring to commitments already announced by the Obama administration.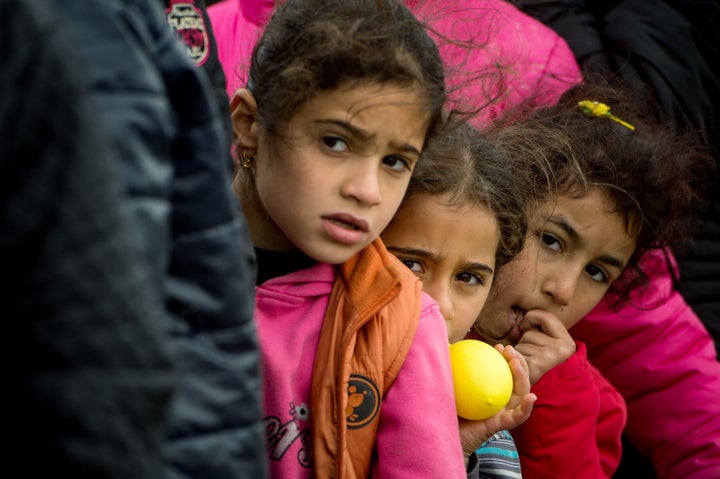 The five-year conflict has killed at least 250,000 people and driven nearly 5 million refugees abroad, mostly to neighboring Turkey, Lebanon, Jordan and Iraq.
"These are people with death at their back and a wall in their face," U.N. High Commissioner for Human Rights Zeid Ra'ad Al Hussein said.
Filippo Grandi, U.N. High Commissioner for Refugees, said the refugees were facing increasing obstacles to find safety.
"We must find a way to manage this crisis in a more humane, equitable and organized manner. It is only possible if the international community is united and in agreement on how to move forward," Grandi said.
Grandi told reporters of the program set up in 2013: "So far pledges amount to 179,000, more will be expressed today hopefully, and more will be expressed in the next few months."
Lebanon's minister of social affairs, Rachid Derbas, said his country of four million was struggling to host one million official refugees and another one million Syrians who have not registered.
"Lebanon is on fragile ground and is taking on a heavy burden. If Lebanon fails, and is crushed by the burden, it may itself be a source of concern for the High Commissioner," he warned.
(Reporting by Stephanie Nebehay; Editing by Richard Balmforth)
BEFORE YOU GO
PHOTO GALLERY
Inside Syria's War