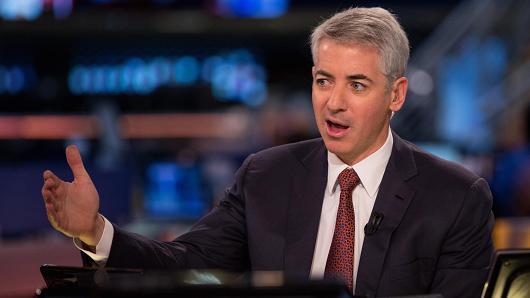 "Betting on Zero" is a new infomercial masking as a documentary about the direct selling industry. The movie premiers today and it is important to understand that the movie is a propaganda piece favorable and pushed by "activist investor" Bill Ackman. If you choose to see the movie that is not being widely distributed, you need to know that this is not an unbiased documentary about a company under fire from a Wall Street firm.
The movie is one part of Hedge Fund Billionaire Bill Ackman's public relations strategy to kill a company, Herbalife, for profit. The producers of the movie are trying to mask evidence that this is part and parcel of Ackman's strategy, on behalf of Pershing Square Management, to crush the company to make good on a $1 billion bet on the company going bankrupt. Viewers should view the movie knowing that fact.
Ackman purports to be a progressive activist investor, yet he is an individual who has amassed billions in personal wealth and has allied himself with some unsavory characters. Ackman invested in the company Valeant that was accused of price gouging. The AP reported in 2016 that the company was accused of "gouging patients to reward Wall Street investors during a hearing Wednesday scrutinizing the embattled drugmaker's pricing tactics." He has also had high profile investments with the makers of Oreo cookies and Chipotle. But his tactics to go to war with Herbalife have crossed the line into a dark territory resulting in this propaganda film "Betting on Zero" premiering today.
There is nothing wrong with a hedge fund manager taking out a short bet on a company that they believe is over valued. That happens every day. What is wrong is when a hedge fund takes out a short bet that a company will go completely bankrupt, then takes actions to kill the company to make good on the bet. Some might think that this is akin to the idea of "insider trading" because the hedge fund engaging in the activities to kill the company are the only ones that really know that the company is under fire.
Bill Ackman's war on Herbalife is an example of a short bet for profit where Ackman is waging war on the company to depress the value of the company stock. In a Fortune piece, "The Siege of Herbalife" published on September 9, 2015, "At about 2 p.m. on Wednesday, Dec. 19, 2012, CNBC's Kate Kelly broke the news that billionaire Bill Ackman's hedge fund had taken a massive short position—about $1 billion worth, we know now—in the stock of a nutrition company called Herbalife. He considered it to be a pyramid scheme, Kelly continued, and would be presenting details the next day. Herbalife stock then fell 10% in six seconds, triggering circuit breakers and a temporary trading halt." Again, nothing wrong with taking a short position on a company stock if you have research or even a hunch that the company is in trouble.
Fortune further reported that Ackman conducted a 3 ½ hour, 342 slide webcast lecture where he announced that he expected the company to go down to zero. His presentation caused a massive 42% drop in stock. This is reasonable, yet the actions Ackman took after his pubic presentation of his billion dollar short crossed the line into crony capitalism. Ackman used his great wealth to lobby the federal government to investigate the company in an effort to kill it.
At a Midtown Manhattan steakhouse last June, William A. Ackman, the activist hedge fund manager who had bet a billion dollars on the collapse of the nutritional supplement company Herbalife, offered his latest evidence to a handful of other hedge fund managers about why the company's stock could soon plummet.

Mr. Ackman told his dinner companions that Representative Linda T. Sánchez, Democrat of California, had sent a letter to the Federal Trade Commission the previous day calling for an investigation of the company.

The commission had not yet stamped the letter as received, nor had it been made public. But Mr. Ackman, who had personally lobbied Ms. Sánchez and stood to profit if the company's stock dropped as a result of the call for an inquiry, already knew what it said, and read from a copy of it that he had on his cellphone.
The strategy is to use connections to government and an aggressive public relations campaign to burn Herbalife down to the ground.
Mr. Ackman has sold short $1 billion worth of Herbalife stock. In order to reap profits from the gamble, he has publicly maligned Herbalife's business model, and covertly schemed to plunge its stock price to zero. Among other things, in 2014, an ABC news report accused Ackman of "paying a 'whistleblower' as much as $3.6 million over 10 years if he could help provide damaging information about the company to the government."
In addition to so called "Fake News" we now have a "Fake Movie" that purports to shine a light on a corrupt industry. The real corruption is that this hit piece was supported by the same guy who is trying to kill a company that employs 8,000 people and has business interests in 91 countries. "Betting on Zero" should have been renamed "Betting on Crony Capitalism" and thankfully Ackman has yet to be successful.
This post was published on the now-closed HuffPost Contributor platform. Contributors control their own work and posted freely to our site. If you need to flag this entry as abusive,
send us an email
.