Following the Latin American auctions at Christie's, Sotheby's, and Phillips last week, we take a look at which artists are performing well — from the category's well-known record breakers, to new market favorites, with expert guidance from auction house experts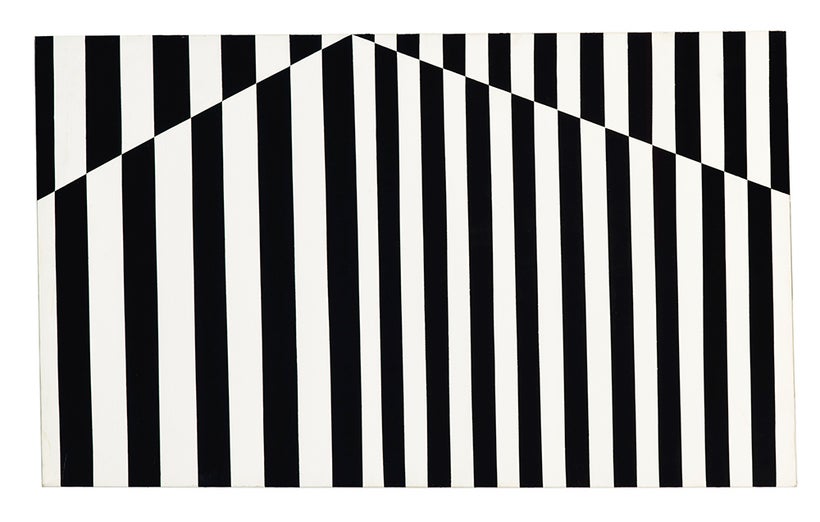 'The Latin American art market tends to be very stable,' comments Marysol Nieves, a specialist in Latin American Art at Christie's, who spoke with MutualArt following the auction house's sale in May. According to Nieves, the market is one that's consistent — entrenched, one might even say.
Yet recent results from New York's Latin American sales at Christie's, Sotheby's and Phillips are proof that there are a number of artists shaking up the category beyond the classics, from women and new contemporary artists, to those whose practice centers on kinetic art and sculpture.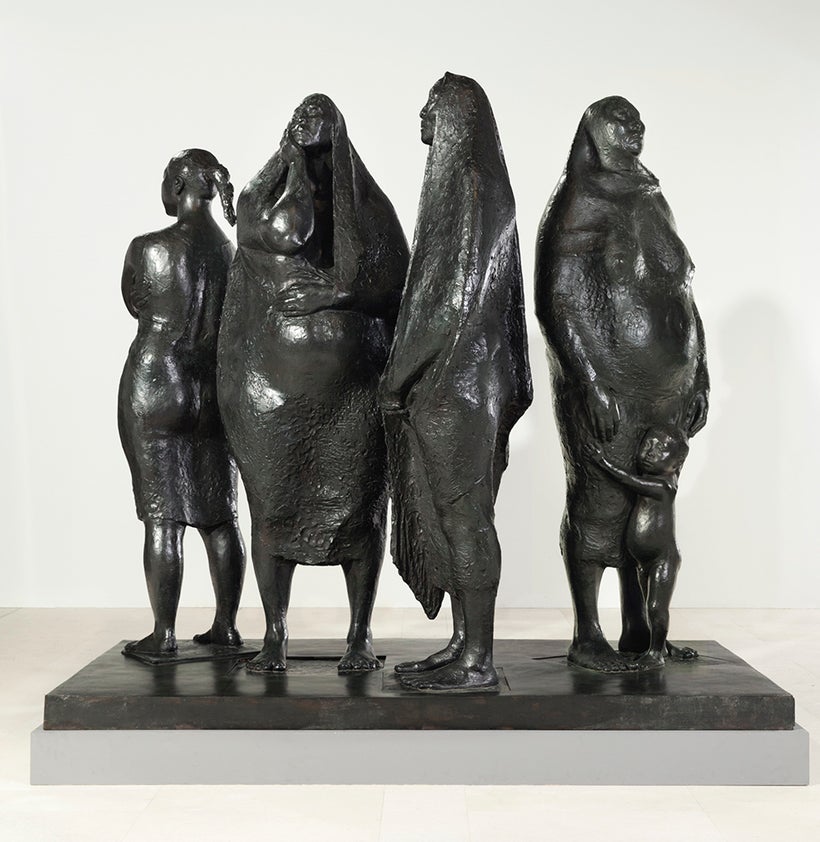 The results, Nieves comments, are 'interesting and unusual...because [this] tends to be a category that is very dominated by painting.' She adds that sculptures on this scale can be 'difficult and not all that easy to place,' but are nevertheless 'gaining momentum' at auction: Christie's Latin American auction in November saw a large bronze sculpture by Puerto Rican artist Angel Botello double its low estimate, while a towering Carrara marble sculpture by Uruguayan contemporary artist Pablo Atchugarry broke the record for the artist at auction.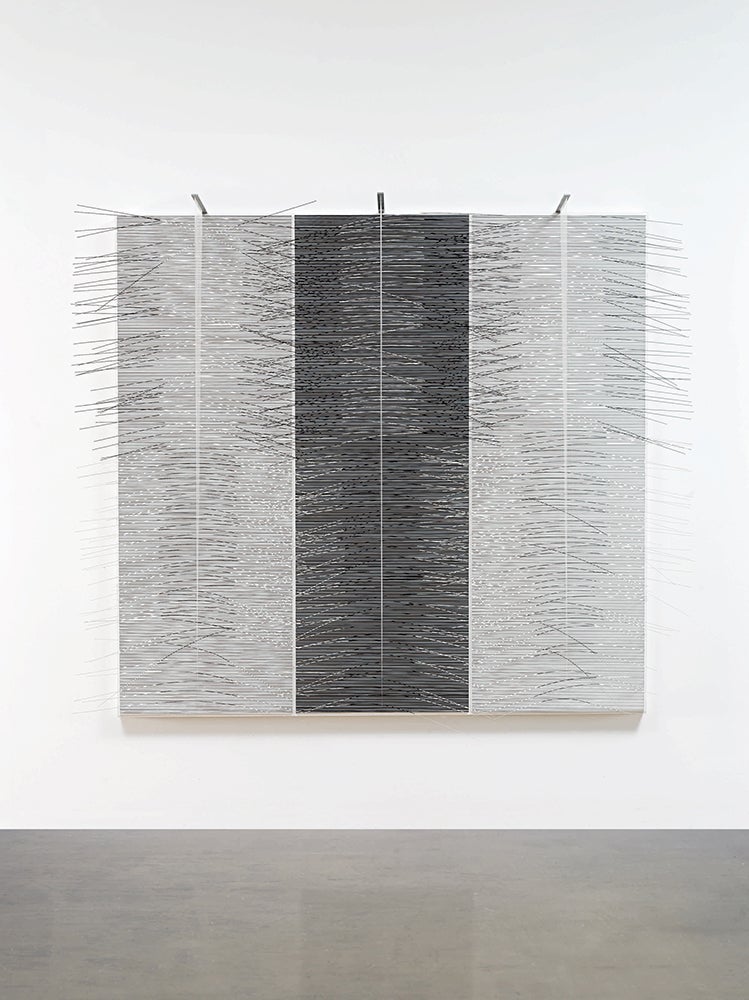 Over at Sotheby's, on May 25, several Botero bronze sculptures sold above their estimates in the Modern sale. It was kinetic sculpture, however, that won over those bidding in the Contemporary auction: 'The kinetic works in our Latin America: Contemporary Art sale were particularly exciting this season,' says Anna Di Stassi, a specialist in the Latin American Art department.
Venezuelan artist Jésus-Rafael Soto, whose work plays with perception, brought in the top three results, while fellow Venezuelan op artist Carlos Cruz-Diez also performed well. 'These, along with Joaquín Torres-García's newly-discovered Sin Título,' continues Di Stassi, 'show the demand for outstanding quality, as well as the continued growth and importance of Latin American artists on the global stage.'
In the Modern category, the headline results were for canvases by Mexican muralists: Rufino Tamayo's The Bird Charmer, sold for $4.3 million, and Diego Rivera's portrait of the Mexican film actress Matilde Palou, which fetched $2.4 million.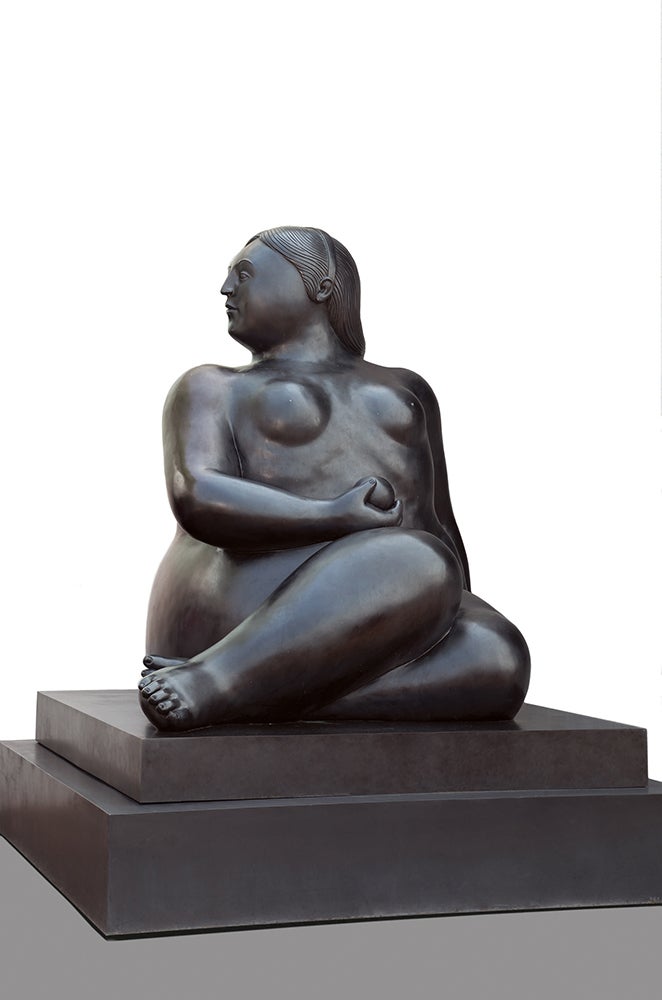 The classic figures of artists including Zuñiga, Botero, Tamayo, Nieves remarks, 'really are the core of what this market is about. They ground the category.' In fact, without Botero, the Columbian painter known for his sculptures of voluminous figures, the Latin American market would be a shadow of what it is today. This May, Botero lots brought in a total of $6,215,500 — accounting for a third of Christie's entire $19 million sale, and that's with the highest estimated lot going unsold. At Sotheby's, Botero brought in $3,370,000 total, or nearly 20% of the total auction value.
Despite this, the category continues to evolve, with fresh names joining a roster of old favorites. 'Although [the market] continues to respond very well to artists who are real classic figures within this category, each season we see a growing interest in newer artists,' comments Nieves. 'It's a category that's always growing, and continues to be quite vigorous.'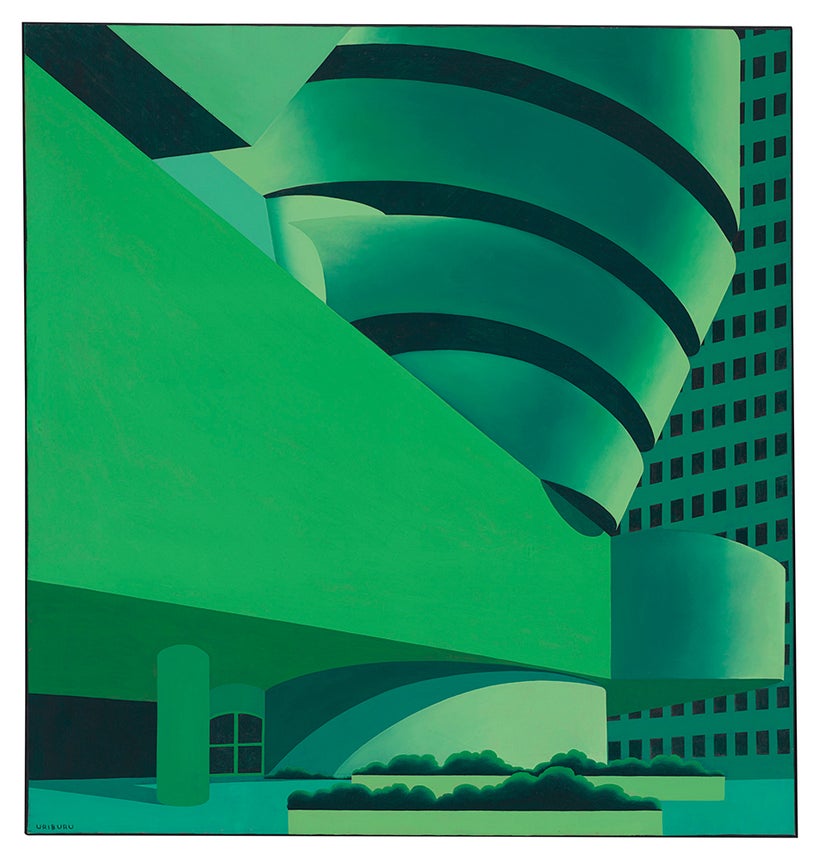 Christie's sale set five world auction records across modern and contemporary categories and mediums. Of these, Nieves adds, three were for artists relatively new to the market, demonstrating the ongoing development of the Post-War and Contemporary category in Latin American Art: A 1975 painting of the Guggenheim Museum by Argentinian artist Nicolás García Uriburu, who died 2016, fetched $131,250, exceeding a high estimate of $90,000; an inventive installation by Afro-Cuban artist Manuel Mendive — Energías para el amor y la bondad (2015), comprised of an acrylic and cowrie shell painting with twenty metal-framed birds — doubled its high estimate to bring in $125,000; and a bronze figure, Numis (2010), by Costa Rican sculptor Jorge Jiménez-Deredia, fetched $93,750, over a high estimate of $65,000. 
Other record-breaking works from the evening's sale included a nude by 19th century Argentinian painter Severo Rodríguez Etchart, rarely offered at auction, which sold for $143,750, exceeding a high estimate of just $25,000. An abstract painting on paper by Cuban artist René Portocarrero, dating from 1945, realized $150,000, setting the record for the medium after the artist's overall record was set at Christie's in November.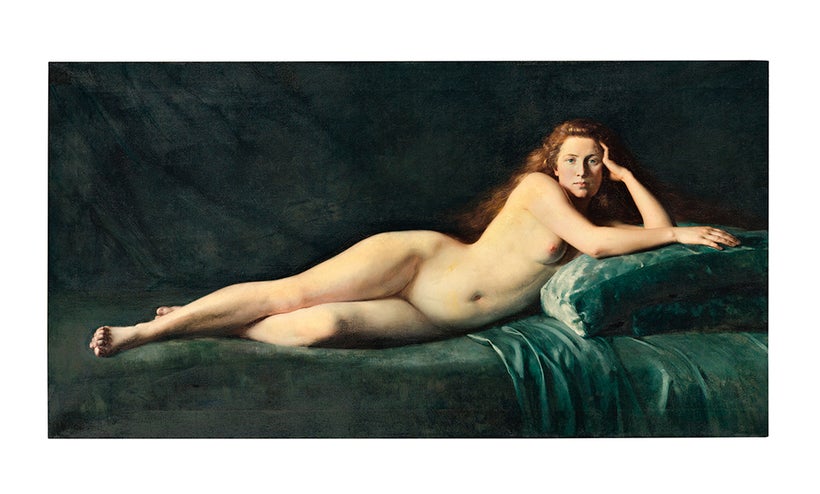 The stellar results for Cuban-American hard-edge painter Carmen Herrera, who celebrated her 102 birthday on 31 May, are worth noting, say Nieves — 'in terms of the ongoing expansion of the sales into more contemporary work, and the ongoing interest in geometric abstraction.' Coming off the heels of her recent Whitney exhibition, the Carmen Herrera offered at Christie's 'performed incredibly well, doubling its low estimate' — a result the specialist describes as 'incredible'.
The record for Herrera was set last year at Phillips, at $970,000, with the result at Christie's this May resulting in her second highest auction price, of $751,5000. Work by the artist regularly exceeds estimates: 'Carmen Herrera has reached a point where there is an important group of collectors who are looking for these works, regardless of whether they are buyers traditionally in the Latin American category or in the Post-war Contemporary,' Nieves explains.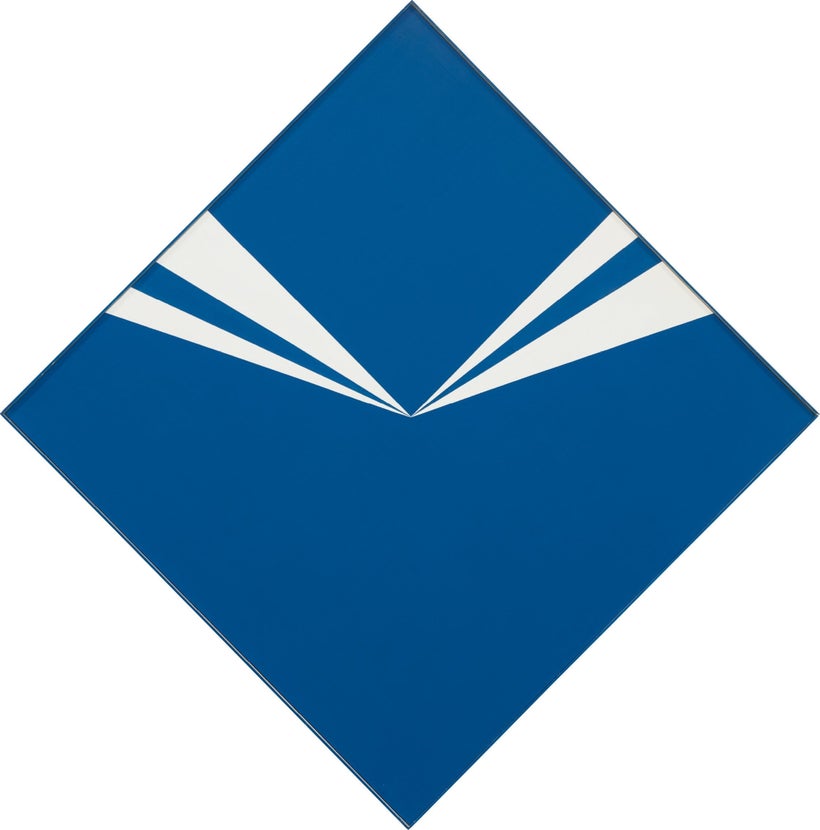 It's exciting to see collectors get excited about Herrera's work when women artists traditionally struggle to attract the high bids of their male counterparts. May's sales saw fantastic results for women artists: It was notable that the four highest results in Phillips' evening sale were for work by women artists Carmen Herrera, Brazilian Concretist Lygia Pape, and Mexican Surrealists Remedios Varo and Leonora Carrington, who also performed well at Sotheby's.
Commenting on the results, Kaeli Deane, Phillips' Head of Sale, Latin American Art, remarked that a 'continued demand for female Latin American artists' was 'clear' from collectors around the globe.' Sotheby's Anna di Stasi agrees: 'The new record set for Brazilian artist, Mira Schendel, during our marquee Contemporary Art Evening Sale echoes this sentiment as well.' 
Consistently challenging expectations, for collectors, Latin American Art is both a diverse and rapidly evolving category. As May's auctions prove, it is one capable of generating million dollar prices, while providing fertile ground for buyers seeking something new. 
For more on auctions, exhibitions, and current trends, visit our Articles Page
This post was published on the now-closed HuffPost Contributor platform. Contributors control their own work and posted freely to our site. If you need to flag this entry as abusive,
send us an email
.