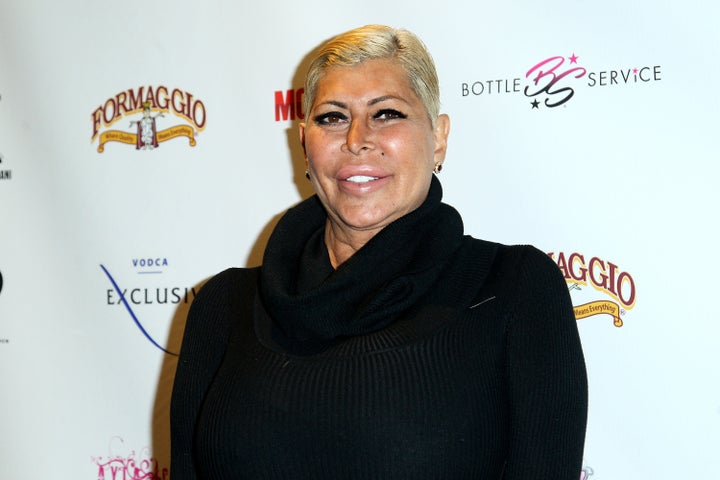 "Mob Wives" star Angela "Big Ang" Raiola is battling stage 4 brain and lung cancer and her current treatment is reportedly not working. 
Raiola's sister set up a GoFundMe page to help raise money for cannabis oil to help relieve the pain. Raiola started chemotherapy on Jan. 5, but on Jan. 26, her doctor informed her that the treatment was not effective. 
[T]he doctor reviewed her CT scan and informed us that the treatment was not working, and in fact one tumor grew larger and the other tumors had no change. We were advised that she would start immunotherapy the following week. Well here we are at the emergency room waiting to see why her breathing is labored and the amount of pain she is having is by far more than she could handle. So I suggested cannabis oil as an alternative. This is why I am putting up this go fund me to try to help my sister to get this oil to help her at least be pain free. Angela cannot function to work anymore. I'm not sure that it will work but I'm praying . We all thank you in advance for your prayers & kind wishes.
The GoFundMe account has raised more than $30,000 so far. 
Her friends and family are thanking fans for their support. 
PHOTO GALLERY
Celebrity News & Photos