Billie Lourd found the perfect way to honor her late mother, Carrie Fisher, on the one year anniversary of her mom's untimely death. 
The 25-year-old actress journeyed to Norway to see the northern lights, something she said she always wanted to experience with her mom.
"My momby had an otherworldly obsession with the northern lights, but I never got to see them with her," Lourd captioned an Instagram photo she posted on Wednesday. "We journeyed to northern Norway to see if we might 'see the heavens lift up her dark skirts and flash her dazzling privates across [our] unworthy irises'. And she did. I love you times infinity."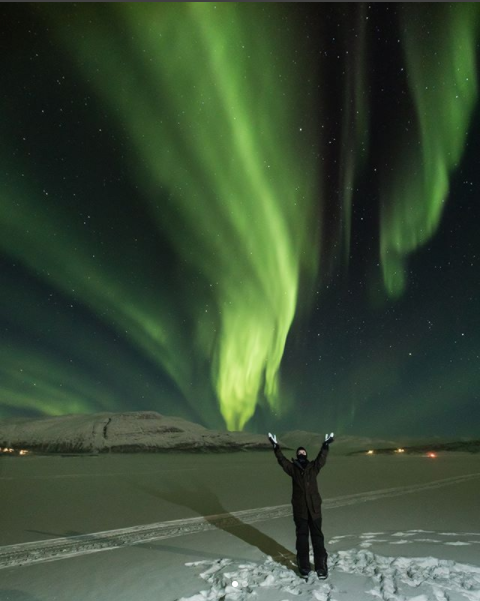 Lourd also marked her grandmother's death by posting a black-and-white photo of Reynolds and Fisher on Instagram:
During an interview with Ellen DeGeneres back in September, Lourd spoke about the "impossible" experience of losing both her mother and grandmother at the same time. 
"It's completely surreal," she told DeGeneres. "There's no way to really explain it. It's so hard to talk about. I don't know, if I say that I'm doing good, I'm too happy. And if I say that I'm not doing good, then I'm a mess. So it's really hard to know what to say about it because it is just so surreal and impossible to deal with." 
BEFORE YOU GO