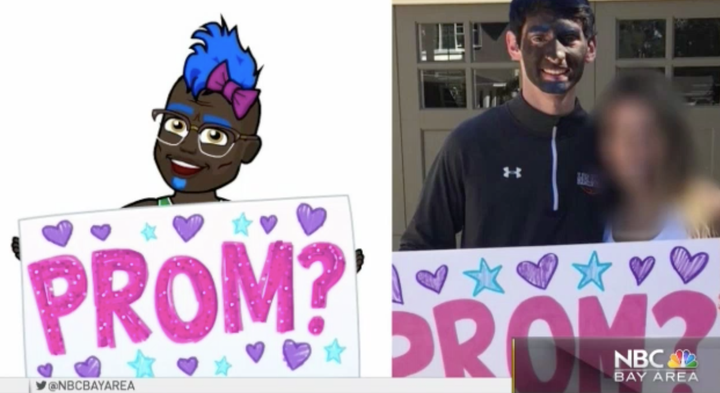 When using a bitmoji to ask a girl to prom didn't work for one California high schooler, he attempted to transform into the bitmoji by sporting blackface, NBC Bay Area News reported Monday.
A Los Gatos High School student asked a peer via Snapchat if she'd be interested in going to prom with him using the picture below, which was  obtained by the local news outlet. Neither student has revealed their name.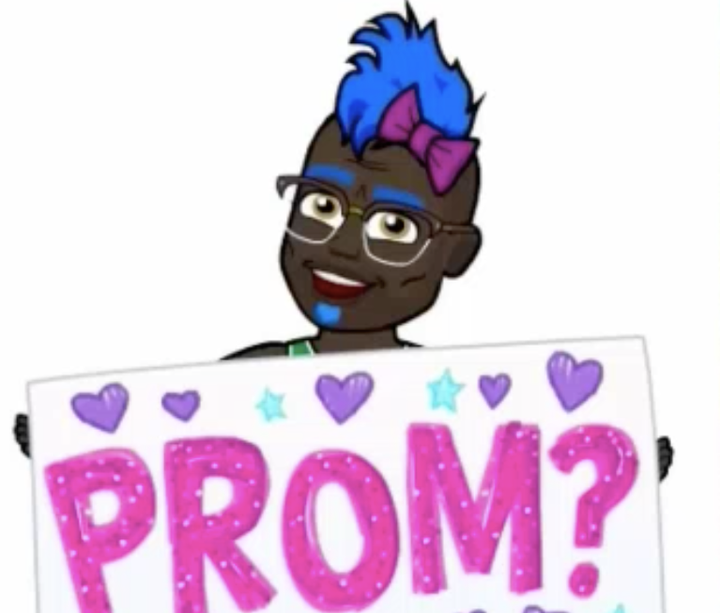 While most people use bitmojis that reflect their own appearance, the white male student chose to use a black cartoon avatar in his promposal. 
After using the bitmoji didn't get him the response he wanted, he showed up to the young woman's house in blackface with a recreation of the above sign, in a poorly played attempt to channel the avatar. 
"To dress up like my bitmoji, I had no racist intentions," he told the station. "I didn't mock the African American community at any point."
"I just want to say I'm sorry if I offended anyone. That wasn't my intention," he continued. "I'm not a racist kid, and I just want to say this is a big misunderstanding."
Another student at Los Gatos created a racist prom invitation of their own in April. According to KTVU News, a junior at the school made a poster that he later put on social media, asking a girl if she wanted to "be like a n****r and hang at prom?"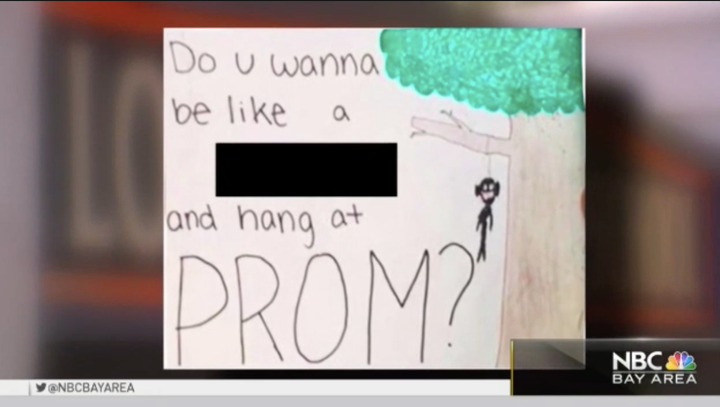 The two incidents, which were both reported by the school's paper, forced school officials to address the racial issues at Los Gatos in a letter to parents. 
"No communication about any school event should denigrate another person or group for any reason," read the letter obtained by NBC. "We are aware of two prom asks this spring that have been of a racist nature and want this choice of behavior never to recur."
It also stated that the prom invitations were "racially offensive and contrary to the values of inclusion and belonging that are integral to the school culture at Los Gatos High School."
According to the letter, students and faculty will have to undergo equity training in the fall.
The school and the mother of the student who wore blackface did not return a request for comment from HuffPost.
BEFORE YOU GO
PHOTO GALLERY
Racist Social Media Posts