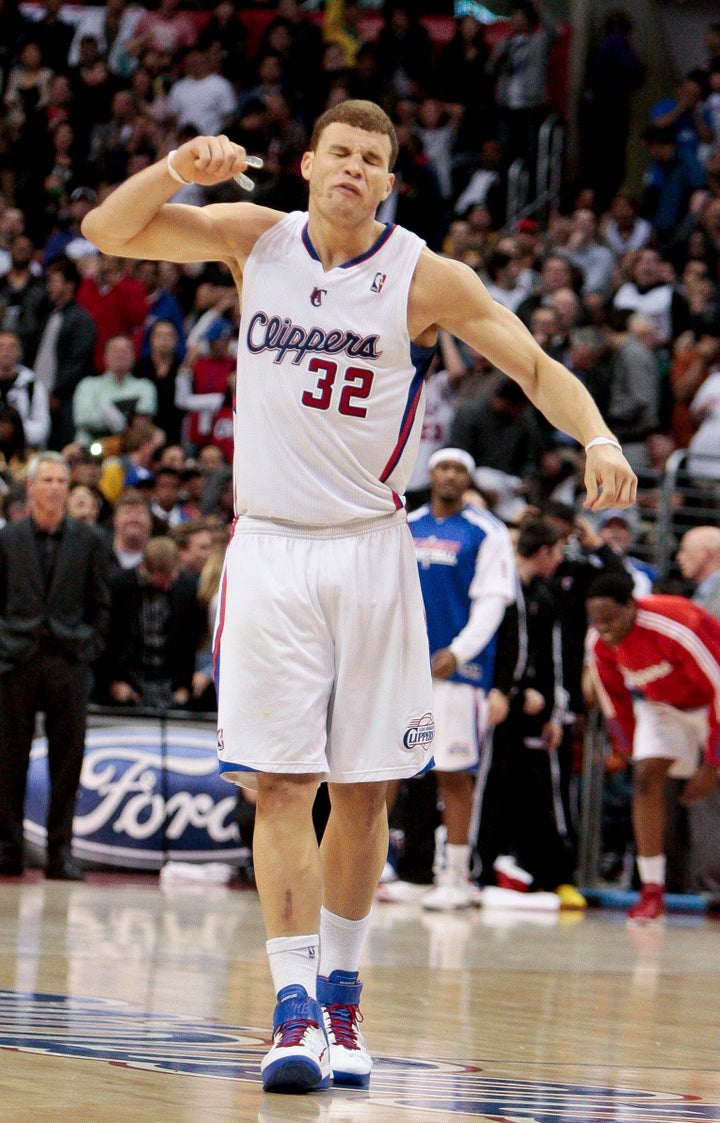 LOS ANGELES -- Blake Griffin posted his first career triple-double and Eric Gordon scored 32 points to help the Los Angeles Clippers beat the Washington Wizards 127-119 in double-overtime on Wednesday night.
Griffin finished with 33 points, 17 rebounds and 10 assists, and Randy Foye hit a clinching 3-pointer in the final minute for the Clippers, one night after 12-year-old Staples Center hosted its first triple-overtime game - a 139-137 Lakers win over Phoenix.
Wizards guard John Wall tied it at 102 with a running floater over the outstretched arm of 7-footer Chris Kaman with 19 seconds left in the fourth quarter, and Griffin missed a 3-point attempt at the other end with a second on the clock. Eric Gordon sent it into a second OT for the Clippers with a 3-pointer out of a timeout with 1.9 seconds left in the first overtime.
Wall led Washington with 32 points and 10 assists, and Jordan Crawford had 25 points on 10-for-28 shooting after missing his first seven shots. JaVale McGee added 22 points and 13 rebounds.
Washington is 1-33 on the road - the only victory coming against league-worst Cleveland on Feb. 13. The Wizards have seven chances left to avoid tying the worst road record for a regulation season in NBA history, set by the 1-40 Sacramento Kings in 1990-91.
Kaman, starting in place of the injured DeAndre Jordan, had 18 points and 12 rebounds for the Clippers, who won their first overtime game this season in five tries. Mo Williams added 17 points and 10 assists after getting only two points through the first three quarters.
In a matchup of the No. 1 overall picks from the 2009 and 2010 drafts - and the top two scorers this season among rookies - Griffin made 14 of 19 shots and Wall was 12 of 26.
Griffin also tied Elton Brand (2001-02) for the franchise single-season record with his 55th double-double.
The Wizards trailed by as many as 12 points after one quarter and didn't take their first lead until Crawford's 3-pointer put them ahead 69-68 with 3:01 left in the third.
Notes: Jordan missed his second straight game due to a mild case of pneumonia. ... Los Angeles committed 25 turnovers that the Wizards converted into 31 points. ... The Clippers have to go no worse than 6-5 the rest of the way to avoid reaching the 50-loss mark for the fourth straight season and 22nd time in the last 30 years, including their final three in San Diego. ... Eight rookies played in the game, five for Washington. ... The Wizards have lost the last 13 games in which they allowed 30 or more points by an opposing player.