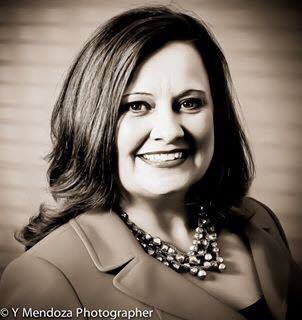 "Bloom Where You Are Planted and SHINE!"
By: Rebecca Hall Gruyter, Book Compiler
Thank you for leaning into Bloom Where You Are Planted and SHINE! I'm honored and excited to bring this powerful book to you, featuring over 25 experts that are committed to helping you SHINE powerfully in your life!
As a women's empowerment leader, I know a lot about being disempowered and how to overcome that in order to step into your passion, power, and gifts so that you SHINE! I celebrate you saying 'yes' to this book and to yourself! It is a courageous act to say 'yes' to you and to be willing to let others walk beside you to support and cheer you on in life.
I was honored when Teresa Hawley-Howard from Woman on a Mission (WOM) Publishing wanted to publish a book for us. WOM leaned in to the heart and vision of bringing multiple heart-centered authors and experts together to share their respective journeys and wisdom, as well as profound and practical tips to empower our readers to Bloom Where You Are Planted and SHINE. In sharing their stories, they will equip and empower you overcome challenges, stand in your truth, grow your roots deeply, and SHINE! I believe this book is a living and interactive book that will speak wisdom, encouragement, and power into your life. Your heart will be touched and you will be motivated and to take action to step forward powerfully in your life. I want to invite you to pause, take a deep breath, and be ready to receive these powerful stories and messages so they can ignite a fire in you, inspire courage in you, and focus your purpose in your life to encourage you to take action now and SHINE!
I'm passionate about women stepping forward and sharing their wisdom, heart, lives, and stories because I know firsthand what it like to come from a much disempowered place. I experienced all types of abuse during my most formative years – the tender ages of 5 to 13. I actually continued to visit that abusive environment until the age of eighteen. This environment of abuse made me believe false messages like: "I am not okay," "there is something wrong with me," that it must be "my fault," and that it is "NOT safe to be seen or heard." As a result, I became an expert in hiding. When I was finally rescued by my birth father and placed in his home with my stepmother, who became the mother of my heart, I was able start my healing journey. On this journey, I discovered that these beliefs I had embraced were actually lies. I discovered that I am beautifully and wonderfully made (just like you), on purpose and for a purpose; that I matter and am needed just as I am; that it wasn't my fault; and ultimately that it is safe to be seen, heard, and SHINE! So my mission - the calling of my heart - is to help others understand same truths: We are all beautifully and wonderfully made and needed just as we are. When we step forward and share the gift of us, it makes a difference in our lives and in the lives of those around us. This means we have to be willing to be seen on the same level that we are wanting to serve and make a difference in the world. The more you SHINE, the more you are paving the way for others while sharing the amazing gift of you with the world.
My heart's desire and calling is to equip and empower women to step into the center of their lives - not just living life as a supporting character or a role we can hold in life. rather, I want you to really step forward fully in your life. Bring it all; authentically and powerfully share your story, life, and heart with others. Some of the greatest gifts I have been given are by women and men who invested their life and heart in me. This book is allowing us the opportunity to pour into you. To support, celebrate, and to encourage you to Bloom Where You Are Planted and SHINE!
We each need others to encourage us, to speak wisdom and truth into us, to love us and cheer us on, and to help us stand up again when we fall. This book will walk beside you to help you run and not grow weary, to complete all that you are called to complete, and to SHINE in your life and business!
In creating this book, I asked each heart-centered and powerful co-author to share some of their personal story and journey with you. As they share from their respective journeys with you, they share what they have learned. They share their wisdom and what they wish someone had encouraged them with or whispered in their ear - especially in those dark and challenging times. They are committed to pouring into you, to equip and empower you in your life. Throughout the chapters you will feel a consistent and transparent heartbeat to support you in very real ways as the authors often share what they wish they would have known. We want to make your path and journey easier for you step forward to Bloom Where You Are Planted and SHINE! As the book compiler, I'm so proud of what each co-author has shared in their chapters, and am honored to have each of them leaning in to support you. I am equally honored that you have said "yes" to our book and are entrusting us to support you on your journey.
Now it's your turn. Are you going to lean in and learn from the wisdom within this book? Will you let us walk beside you on your journey of life? We want to lift you up, support you, encourage, and empower you. It is your choice. We want to help you grow deep roots that can weather the storms in life. You can choose to open the pages and let them pour into you, or you can put this book on a shelf. My heart and prayer is that you will say "yes" to you and lean into the powerful messages of hope that are waiting to pour into you, your heart, and your life.
You have unique gifts, talents, abilities, stories, journeys, and perspectives that you alone can bring forward. Those in your life need you, your message, your wisdom, your perspective, gifts, talents, and heart. You are a beautiful flower in the garden of life with your own fragrance, color, style, season, texture, and beauty that only you can bring forward. When we shrink back or hide, the garden becomes less vibrant and we all miss out. Be willing to share the gift of you with those around you and with the world! Be willing to be seen on the same level you are willing/wanting to serve.
Here is how to get the most out of this powerful book. It is divided it into five sections, each one designed to meet you exactly where you are at and to support you in your journey of Blooming Where You are Planted and SHINE: "Overcoming Challenges"; "Stand In Your Truth"; "Discover Your Beauty, Gifts, and Talents!"; "Bloom Where You Are Planted"; and "SHINE!" I encourage you to pick the section that pulls at your heart the most each time you pick up the book and then select one or two chapters in that section to support you with the focus that will be of the greatest support you to each time you open this dynamic book. You will find, at the end of each chapter, the contact information and a little bit about each author. I know that they would love to hear from you, to know how their chapter supported you, and to build a connection with you through social media, etc. I encourage you to 'friend' and follow those authors with whom you feel a powerful resonance and connection so that they can continue to pour into and support you on your journey in life.
Now the next step is yours. Drink-in the stories and messages that are within these pages to serve, support, and inspire you. Take the time to pause, read, and reflect. Listen to the powerful messages of hope that are waiting for you within the pages of this book. It's not an accident that you purchased this book and you're opening it to read right now, today. I invite you to lean in and truly receive the messages and wisdom that will speak to your heart and soul that you will find in these transformational and dynamic pages. Enjoy this rich collection of wisdom, love, and encouragement so that you can go forth in life to Bloom Where You Are Planted and SHINE!
-----Rebecca Hall Gruyter, Book Compiler
Founder/Owner of Your Purpose Driven Practice and CEO of RHG Media Productions
Dixie Bennett Fariba Haidari Marlowe Allenbright
Melinda Gulick Coach Sherry Winn Carolyn 'CJ' Jones
Phyllis Fleming Jeanne Alford Deb Dutcher
Sonya Williams Holly Reese Jon Missall
Ione Wendy Sidwell Samantha Jansen Beverly Brooke Peterson
Marlene Elizabeth John F. Hall Barbra Goss
Teresa Hawley Howard Nancy Monson Caitriona Reed
Brandi T. Jones Mary E. Knippel Trisha Garrett
Rebecca Hall Gruyter is the owner of Your Purpose Driven Practice, creator of the Women's Empowerment Series events/TV show, the Speaker Talent Search™, and Your Success Formula™. Rebecca is the Network Director for VoiceAmerica's Women Channel in both radio and TV, is an in-demand speaker, an expert money coach, and a frequent guest expert on success panels, tele-summits, TV, and radio shows.
As the CEO of RHG Media Productions™, Rebecca launched the international #1 TV channel called Empowered ConnectionsTV™ on the VoiceAmerica TV Network, bringing transformational TV shows and programming to the world. In March 2017, she launched her new TV Network (www.RHGTVNetwork.com) to bring even more positive and transformational programming to the world. In July 2017 she launched the Global RHG Magazine and TV Guide bringing inspirational influences to the world and their messages! She is a popular and syndicated radio talk show host and #1 bestselling author (multiple times) who wants to help YOU impact the world powerfully!
Network Director of VoiceAmerica's Women's Channel TV/Radio
#1 Best Selling Author, TV and Radio Show Host, Speaker, TV Network/Channel Owner/Producer, Leadership Coach, Empowerment Leader, Business Coach (925) 787-1572
This post was published on the now-closed HuffPost Contributor platform. Contributors control their own work and posted freely to our site. If you need to flag this entry as abusive,
send us an email
.