A 14-year-old boy says he's "lucky to be alive" after a YouTube "duct tape challenge" left him with a brain aneurysm and blind in one eye.
Skylar Fish of Renton, Washington, was goofing around with friends on Jan. 16 when their rendition of a sticky, escape-challenge game ended in disaster. 
Skylar said his friends wound duct tape around him as he stood on both feet. They had done this before, but the last time he was taped to a pole to prevent him from falling.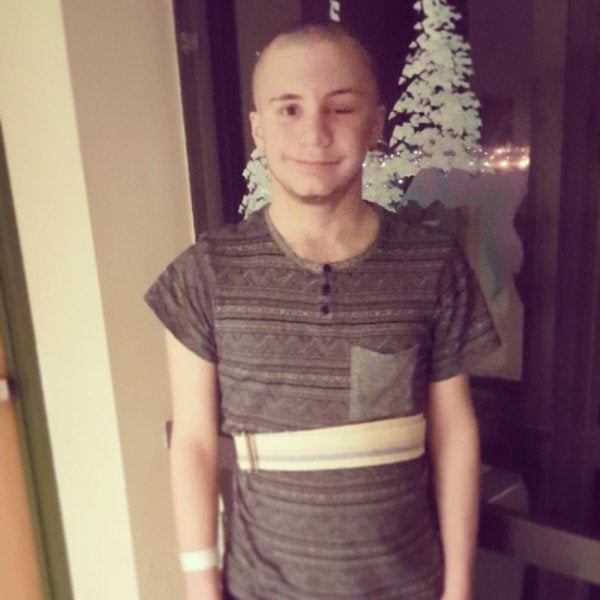 In this instance, he had nothing holding him up. He lost his balance and crashed to the ground -- without free hands to break his fall.
He smashed his head against a concrete and metal window frame. He likened the impact to being hit by a car.
When he came to, he found himself blind in one eye, with his eye socket crushed and nerve damage. The blow caused a brain aneurysm requiring 48 staples to his head.
He lost vision in one eye, and that's something doctors are uncertain he'll regain. Still, his mother says he could have easily lost more than that.
"If he would have hit it differently, like an inch over, he could have died. If his friend didn't flip him over when he was having a seizure and choking up blood, he could have died," Sarah Fish told Q13Fox.
The teen says he wants to warn others about such risks. "When I think about it, I become sad and then really happy, because ... I survived it. I almost died," he said.
His mom has since created a GoFundMe page in hopes or raising money to help pay for his treatment and recovery.