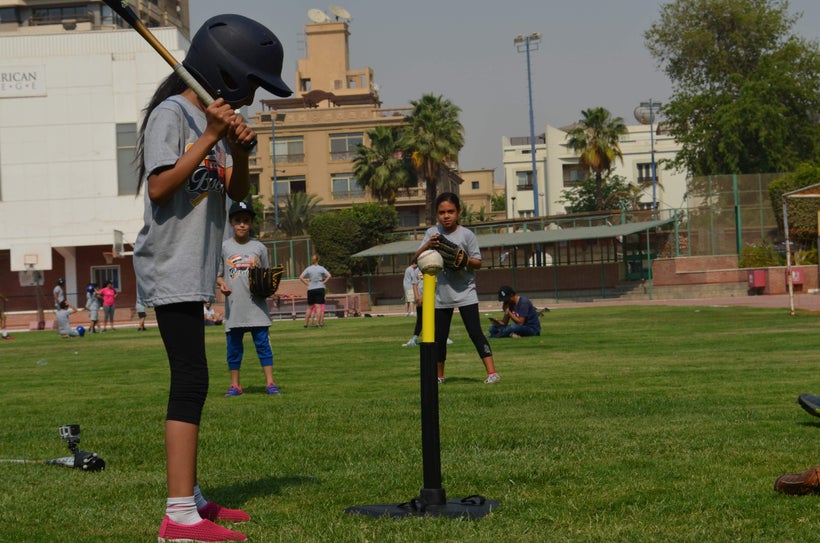 When Kemp Gouldin told his Egyptian friends that he was planning an initiative to bring Baseball to Egypt, they all laughed thinking their American friend was kidding, not only because they thought the logistics would make the mission impossible but also because most Egyptians do not know what the hell Baseball is.
But to their surprise, this determined Sales and Marketing Executive from Washington DC did it and initiative "Because Baseball" was born.
In Gouldin's travels to the south of Egypt, he observed reliefs on the Temple of Philae depicting pharaohs holding what appear to be baseball bats and balls, a theory that seems to be supported by archaeologists. So Gouldin believes that bringing this very American game to Egypt is like a return to the origins.
When asked why he started "Because Baseball" initiative he said: "I think it is a game of incredible fun and depth. Baseball has a unique framework that celebrates feats of the individual that collectively benefit the team as a whole. And, as a new sport here in Egypt, there are no preconceived notions attached to the game – it has the ability to be a sport for all Egyptians. As such, baseball can bring people together and break down barriers."
However, the mission was not easy as predicted. It took a dedicated team of Egyptians and Americans year and half to make it happen. The daring project has several gracious sponsors, among them is the "Shafik Gabr Foundation" whose undertaking "The Art of Dialogue" focuses on cross-cultural dialogue between the East and the West. "Because Baseball's" mission dovetails beautifully with that of the Foundation, seeking to connect communities and build bridges of understanding through the common language of sport.
Individuals from US and Egypt who love the sport of baseball, youth, as well as Egypt have also eagerly supported this historic initiative. In addition, "Major League Baseball" and "Pitch In For Baseball" in the United States have teamed up to donate baseball equipment for this historic initiative.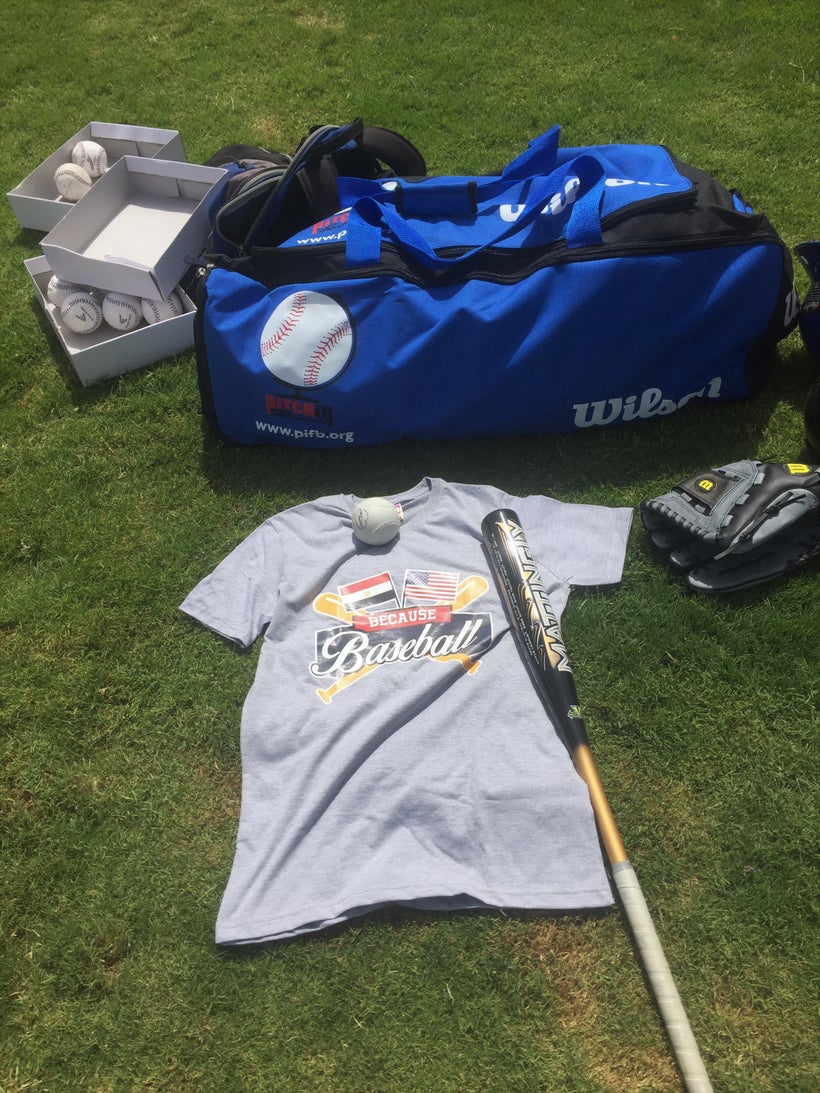 The most challenging part of this project was getting the word out. When I was telling an Egyptian father about the initiative since I thought his 11 years old daughter might be interested, his reply was "Sure my daughter loves sports, she plays Volleyball. but what's Baseball?". I had to show him a video then he remembered seeing the game in one of the movies.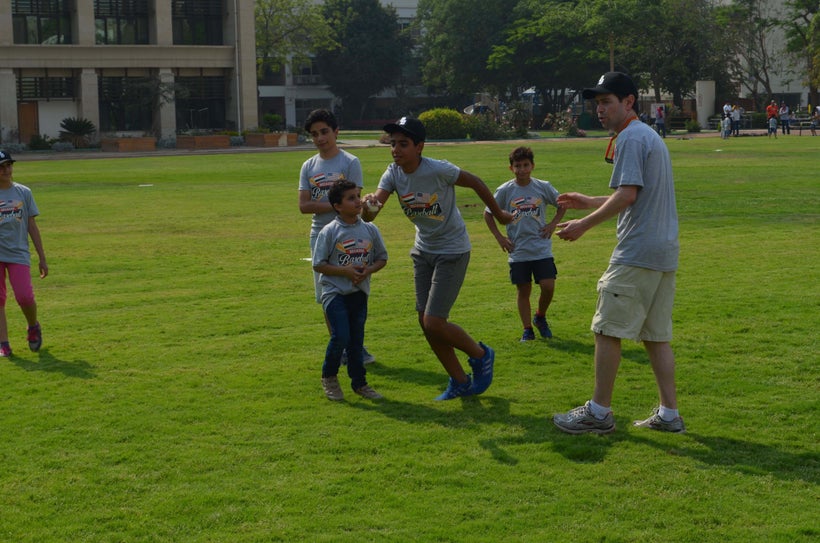 The first phase of the initiative was a 2-week Cairo Youth Baseball Training that gave 40 Egyptian kids the opportunity to learn the fundamentals of baseball from expert Egyptian and American trainers who volunteered to teach the children. The training was so successful not only because kids learnt and showed an amazing amount of enthusiasm for the game, but also their parents got in on the fun too. Mothers and fathers played alongside of their children, learning to catch, throw, and hit.
Sayed Marie, a Professor at Al Azhar university, brought his kids to participate in the baseball training and he told other parents about it as well. "when I heard about the initiative I loved the idea, I saw the game on TV and I thought it would be interesting to let the kids discover the game and learn its principles", said Mr Marie who proved that the game maybe in the genes of Egyptians after he learnt how to play baseball alongside his kids and started teaching other parents from Day 1.
Next Season "Because Baseball" plans to launch a 6-team youth league for children 8-12 years of age. "There will be approximately 100 spots for kids. We plan to hand out plastic ball and bat sets all over Cairo to allow even greater numbers of children to experience the joy of baseball", said Gouldin.
This post was published on the now-closed HuffPost Contributor platform. Contributors control their own work and posted freely to our site. If you need to flag this entry as abusive,
send us an email
.