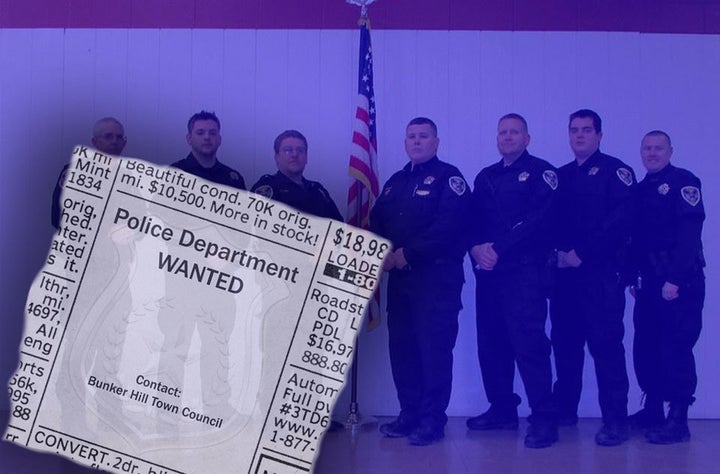 An entire police force in a central Indiana town resigned this week after citing a number of troublesome alleged dealings with town officials.
Former Bunker Hill Town Marshal Michael Thomison, 43, told The Huffington Post that the resignations he and his four reserve officers handed in on Monday were prompted by the beleaguered town council, which he says has been responsible for repeated bad decisions and "sketchy and immoral things."
"We're talking about things that are completely unethical," Thomison said. "They would request we perform unnecessary criminal background checks and turn over confidential information about individuals."
In a statement to HuffPost, the town of Bunker Hill acknowledged disagreements with the police department but denied any wrongdoing.
"The council absolutely denies that it has ever asked Mr. Thomison or any of the reserve deputies to be involved in any illegal, unethical or immoral actions," its statement read.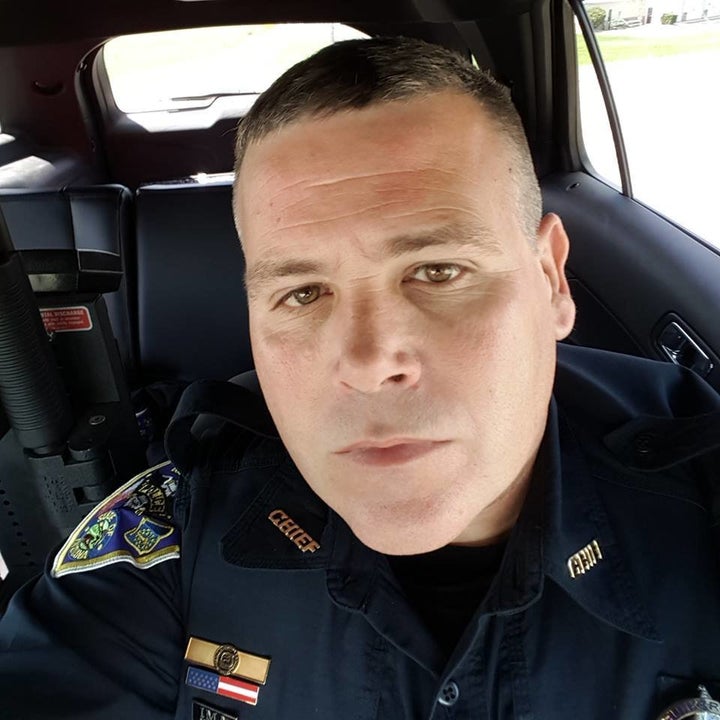 The mass departure of the police force comes less than a month after two other officers submitted letters of resignation. The move has left the town of roughly 1,000 residents, 60 miles north of Indianapolis, without local police services.
Thomison, a four-year veteran of the town's police force, claims council members are "affiliated with convicted criminals" and use their positions for "their own personal agendas."
Andrea Newnum, of the Bunker Hill Clerk Treasurer's Office, would not address Thomison's accusations.
The town council had "no further comment at this time," she told HuffPost.
According to the Kokomo Tribune, former Bunker Hill Councilman Robert Cox raised similar issues when he filed a lawsuit against the current town council in August. The lawsuit alleges that members held an illegal meeting in July and changed an existing ordnance so that only one police officer would be permitted to be on duty at a time. 
The lawsuit alleges that the public was not given notice of the meeting and that the council routinely violates the state's open door laws.
In an email to the Tribune, Cox wrote: "The town council has started to dismantle our local police department by limiting patrol areas and cutting the force staffing hours. This is a huge threat to officer safety."
Prior to filing the lawsuit, Cox, while still in office, butted heads with the clerk-treasurer when she said the town was too broke to pay $247 for ammunition that the town's police department needed to complete its annual certification tests. Without the certification, none of the officers would legally be allowed to carry firearms.
"If this town can't pay $247 to keep officers on the street, we might as well close up shop now, because we're done," Cox said at a council meeting, according to the Indiana Economic Digest. "There's no functioning any longer if we can't afford a $247 bill."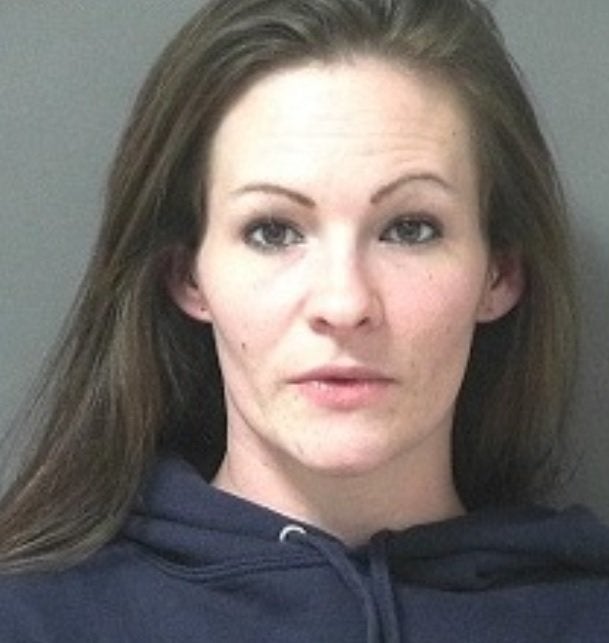 Several months after that meeting, former Bunker Hill Clerk-Treasurer Sara Betzner was reportedly ordered to reimburse the town for $24,600 after a state audit found she had been mismanaging the town's finances and had failed to specify why she withdrew $5,600 from the town's bank accounts. Three town employees were also ordered to reimburse the town for $1,800 that Betzner had overpaid them.
The audit that led to Betzner's downfall also revealed missing funds in accounts controlled by the Bunker Hill Town Clerk's Office. After a state police investigation, Carenna Byers, the former clerk for the Bunker Hill Town Court, was reportedly accused of stealing over $14,000 in traffic ticket money. The disposition of Byers' case remains unclear.
Money woes apparently persist in the town, as Thomison, who was the only paid officer on the force, told HuffPost that the council had recently violated his three-year contract when they reduced him to 33 hours a week after he was diagnosed with cancer.
"They said my insurance was costing them $1,700 a month and they could no longer afford to pay it," he said. "I told them I'd already met my deductible and I said, 'Can I pay the insurance cost to the town so I can keep it?' They said, 'No.' Here I was, offering to work for free, just to pay for the insurance for myself, my wife and our three kids."
The former marshal said it felt like they had poured salt in the wound when, at that same meeting, the board agreed to spend $14,000 on a new lawn mower.
"They wouldn't do anything to work with me, yet they replaced a mower that was in working order and didn't even need replaced," Thomison said.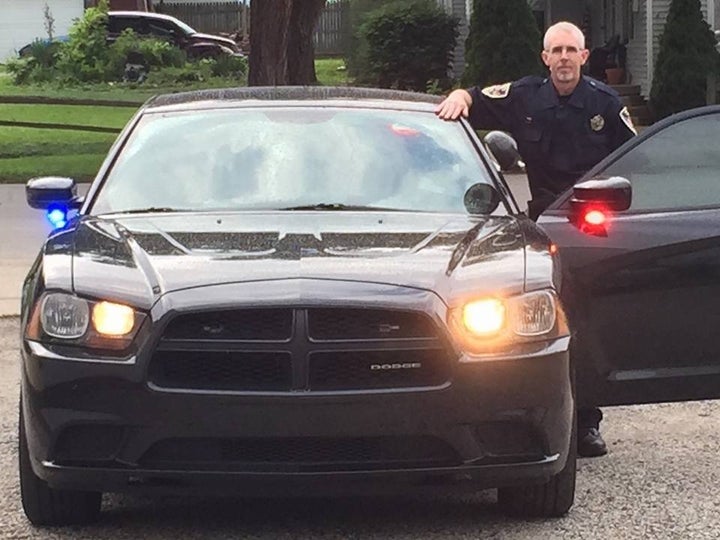 Troy Gornto, the former chief deputy who was among those who resigned Monday, described other issues with the board, including its alleged refusal to use funds secured by the police department to replace shoddy and outdated body armor.
"That was a huge safety issue," Gornto told HuffPost. "We had money set aside for that, and they refused to replace the body armor."
Gornto also claims the board refused to address concerns about the security of sensitive files and police evidence.
"The police department is far from secure," he said. "The front windows are Plexiglas. It would take very minimal effort for anyone to push them in and get inside. That's a huge security issue, and they are not at all concerned about it."
Gornto said he is dumbfounded by the council members' treatment of the police force, since the force has cost the town very little money.
"Only one officer was paid, and the reserves didn't cost them any money besides uniforms and some supplies," he said. "We had to supply our own weapons and duty belts. Just my duty belt and the equipment on it cost me $2,000."
Gornto's father, Bill, resigned from his position as building commissioner on Monday, citing a number of issues with the council.
"It is impossible to work with people that don't understand how politics and government work," Bill Gornto, 82, told HuffPost. "They've gone through numerous attorneys in recent years because the attorney will say, 'You can't do this, because this is what the law says,' and they'll do it anyway. So, the lawyers just quit and leave."
The town's current attorney, Brandon Rush, did not respond to a request for comment.
Bill Gornto said one of his duties as building commissioner was to ensure that unsafe buildings in the community were torn down. He claims he was unable to perform this duty after the board allegedly misappropriated half the funds dedicated to it.
"We had money in the State of Indiana Unsafe Building Fund for bad buildings," he said. "It's a non-diverting fund. In January, I went in to see what the balance was, and it was zero."
"I asked them where the $10,000 went that was there at the end of December, and they said they took it," he went on. "I told them they couldn't do that and they had to put it back. They only ended up putting half of it back. Who knows where the rest went."
A six-year employee of the town, Bill Gornto said he has been vocal at meetings but that many of his comments cannot be found in records of the discussions.
"During a recent meeting, they decided the police department was no longer allowed to go out of the town's corporate limits," he said ― in other words, the area where police would be allowed to patrol was reduced. "I presented them with a few scenarios which might make that necessary, and they agreed with me. However, when I got a copy of the minutes, none of that was there. When I asked why, they said it was too much to write down and they only put down what they find important."
"And, just to show how idiotic their decisions are, I asked at the next meeting why members of the police department were there," he went on. "They asked me what I meant, and I said, 'Well, you said they're not allowed out of the corporate limits, and yet this building we're sitting in right now is not in the corporate limits.' They didn't even know that. That didn't make it into the minutes, either."
Bill Gornto also said he believes council members were intentionally trying to dismantle the police force so they could rebuild it with officers of their choosing.
"Last month, one member of the council filed two written complaints against two officers," he said. "One was because an officer had stopped him to ask him to turn his lights on and, when he did so, approached the vehicle with his hand on his pistol. The other complaint was against an officer who, nine months prior, pulled over his wife. He said that officer approached her in an 'aggressive manner.' He wanted the first officer suspended a week, and the marshal suspended a month without pay, and the second fired ― all for doing what they're trained to do."
In its statement to HuffPost, the town of Bunker Hill said it "has never been the goal to dismantle or otherwise endanger the town police department or officers."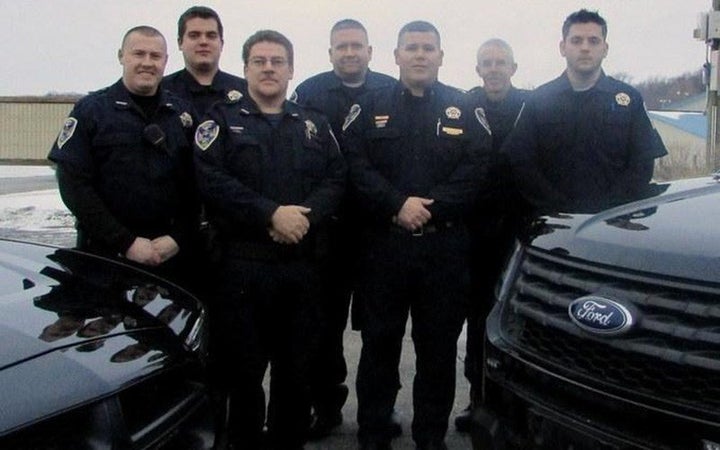 It remains unclear how soon the town will replace its officers, or how many it will hire. The town council said little when it received the mass resignations on Monday, according to the Pharos-Tribune.
"We're a little blindsided by everyone resigning, but it is what it is," Council President Brock Speer said.
Tim Miller, sheriff of Miami County, has agreed to temporarily patrol the area.
"It's an unfortunate situation that the town finds itself in," Miller told the Pharos-Tribune. "But we're going to take care of citizens' needs in the interim. We will ensure they will have law enforcement present for the needs of the town."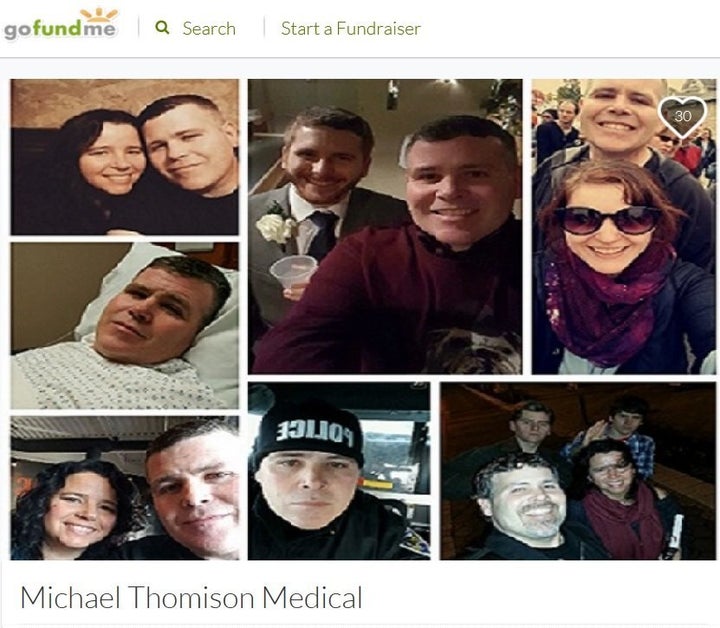 Thomison, whose legal bills are continuing to pile up, said he has not decided whether he will file a lawsuit against the town.
"The people are good people," he told HuffPost. "There's just some bad people running the town who don't value anyone."
Troy Gornto has started a GoFundMe fundraiser to help Thomison offset his medical expenses. As of Friday, $1,200 has been raised.
Bill Gornto said he is hoping that national media attention might bring about change in Bunker Hill.
"This is small-town politics in all its glory," he said. "But usually it doesn't get out to where you have outlets like HuffPost coming in and asking questions."
BEFORE YOU GO