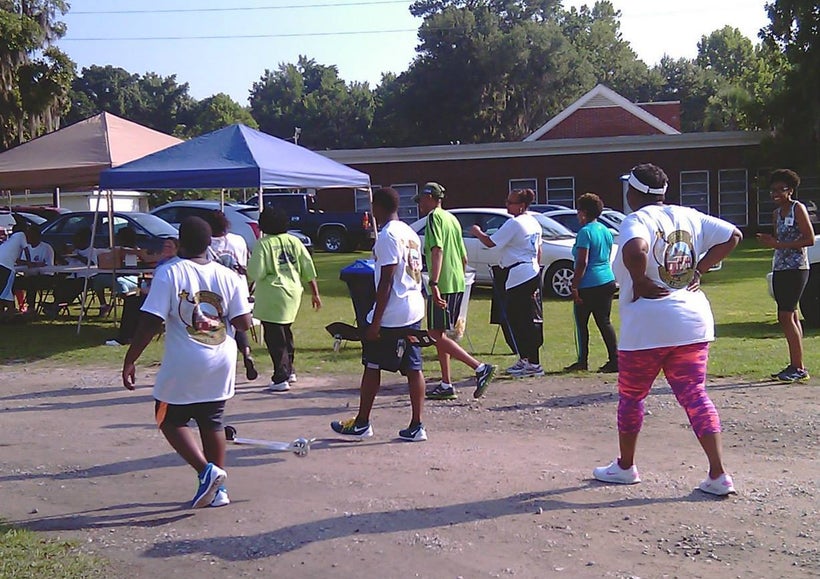 Juneteenth is the oldest known celebration commemorating the end of slavery in the United States.
It's held annually on June 19th, in remembrance of that day in 1965 when Union soldiers arrived in Galveston, Texas to announce that the Civil War had ended and that slaves were now free.
In Midway, Georgia, about a four hour drive southeast from Atlanta, and 30 minutes south of Savannah, there's an historic walk held to memorialize the freedom of African American slaves. It's called the "Walk to Dorchester." It's a 9.2 miles parade that begins at 6am on Saturday June 18th, starting at at Briar Bay Park and ending at Dorchester Academy at 8787 E. Oglethorpe Hwy., in Midway, Georgia.
The Academy was founded in 1871 by the American Missionary Association, to educate newly freed slaves, and was named a National Landmark in 2006. It is also on the National Register of Historic Places. It functioned as a school until 1947 and then became the primary site of the Citizenship Education Program between 1961 and 1970. It is significantly associated with Dr. Martin Luther King, Jr. and Septima Poinsette Clark. Dr. King stayed at Dorchester and was at the facility while planning Project "C", the March on Birmingham. He was also a keynote speaker at some of the banquets held at the Academy. The museum on the property houses some artifacts from Dr. King, as well as the full history of the site. The room in the boys' dormitory where he stayed has been preserved.
More from Dayvee Sutton:
Visit The Daily Affair for travel and lifestyle tips from our award winning team.
There's also awesome lifestyle, travel tip video and vlogs on our Youtube channel. Please subscribe.
Get it all in one by subscribing to our newsletter. Every email is filled with the jewels above.
This post was published on the now-closed HuffPost Contributor platform. Contributors control their own work and posted freely to our site. If you need to flag this entry as abusive,
send us an email
.