They buy. They sell. We look at the pretty pictures like the celebrity real estate snoops that we are. Somewhere deep inside us, we love the visceral thrill of trash-talking Mark Wahlberg's master suite or thinking that Bruce Willis' kitchen needs an update.
But at the end of the day, celebrities trying to buy or sell in the housing market are just like us -- with maybe a few more layers of money, managers and financial advisers.
Here are some of our favorite celebrity properties listed, bought or otherwise appearing on the real estate Multiple Listing Service in Los Angeles during 2013.
Casey Kasem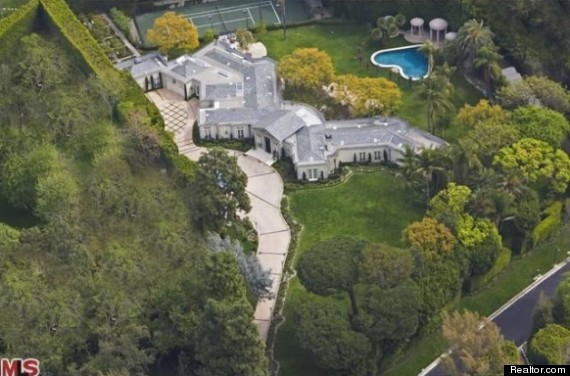 Radio personality Casey Kasem and his blonde, beehived Mrs. Jean listed in early spring what was uncharitably described as a teardown near Brentwood for $42 million. That wasn't rocking anyone's Top 40 list -- despite the heart-shaped pool -- and the price for the seven-bedroom mansion may have been out of whack with the times. The property came off the market, unsold, in September as concerns about Kasem's health surfaced.
Bob Hope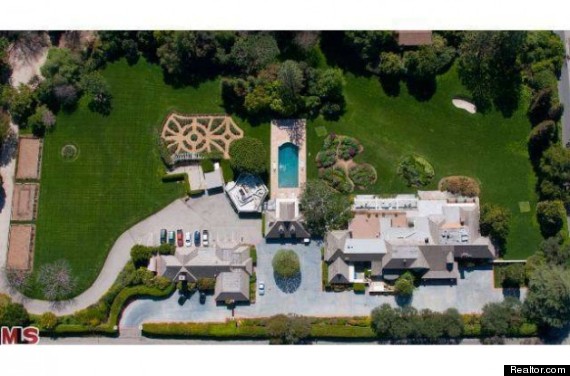 Bob Hope's longtime Toluca Lake home remains listed at $27.5 million. While the address may not be as trendy as Beverly Hills, there's a lot of house in this estate -- almost 15,000 square feet of mansion sitting on more than five acres, just a proverbial spit from Universal Studios and City Walk. Not to mention a one-hole golf course and enough room for Richard Nixon's helicopter to land so the two could play a few rounds.
Ellen DeGeneres & Portia DeRossi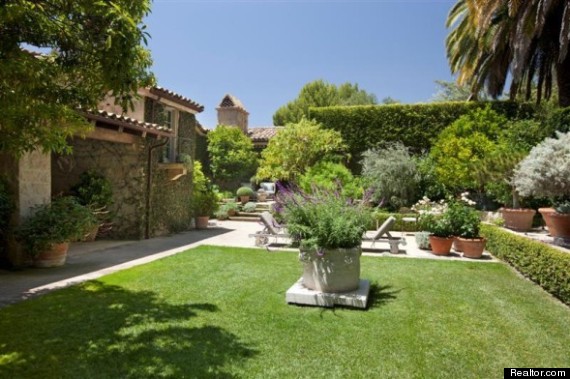 Ellen DeGeneres and Portia DeRossi bought this Santa Barbara-area gem that was listed at $26.5 million in May. The restored Tuscan-style hacienda was built in the 1920s and was extensively renovated by its previous owner, architect and designer John Saladino. Landscaped with 30-foot Italian cypresses and mature olive trees for that Old World ambience, the property has a 10,500-square-foot home with five bedrooms and nine fireplaces.
Leonardo DiCaprio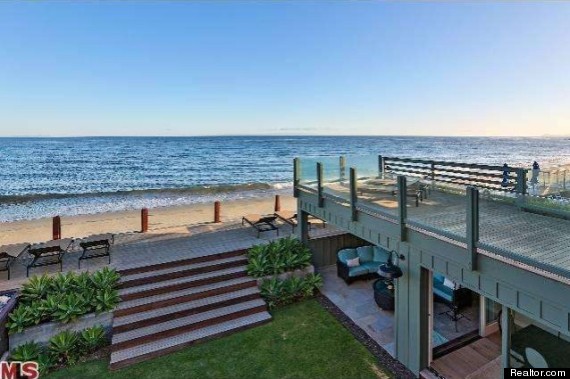 "Wolf of Wall Street" star Leonardo DiCaprio got a Boxing Day gift this year when the sale of his Malibu compound closed on Dec. 26 for $17.35 million. That's a pretty penny for what's essentially a .41 acre-plot of land -- but oh, what a plot it is. Located in the exclusive Malibu Colony neighborhood, the property faces the Pacific Ocean and has direct access to the beach. The official listing claims there are three separate homes on the lot, while real estate blog Realtor.com says it's more of a main home with two detached guest houses situation. Any way you slice it, that's seven bedrooms and six bathrooms of oceanfront goodness. DiCaprio initially listed the property in 2012 for $23 million.
Ellen DeGeneres & Portia DeRossi (again)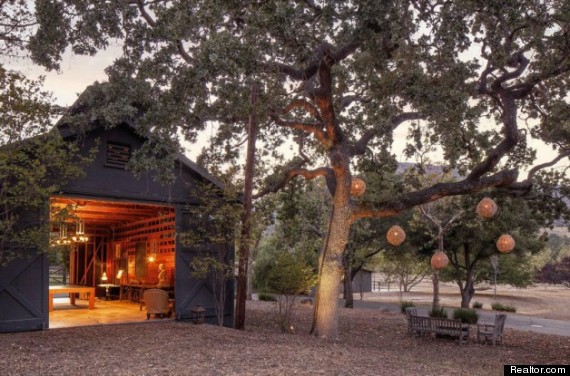 Barry Bonds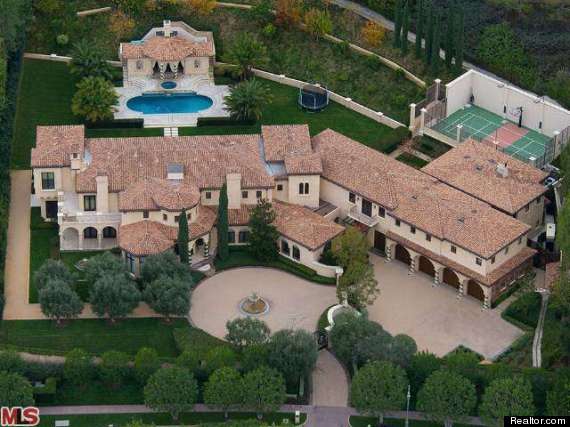 Bruce Willis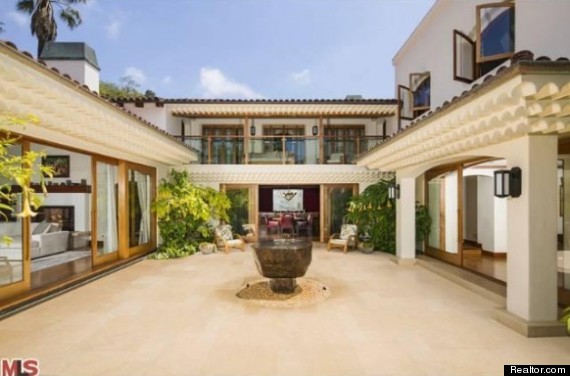 Madonna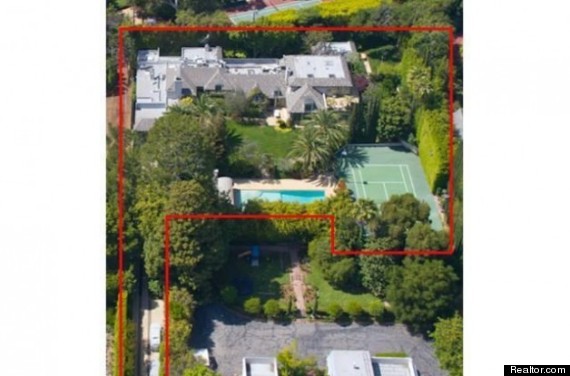 Mark Wahlberg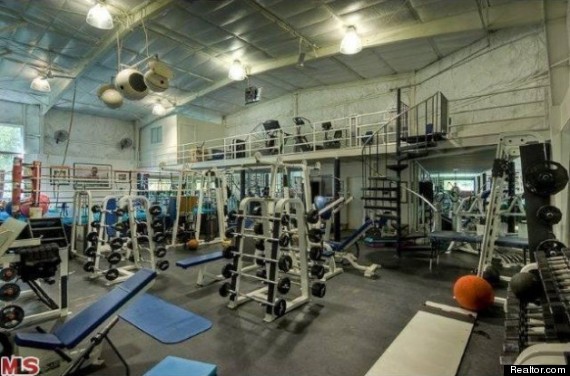 Actor-producer Mark Wahlberg finally sold his Beverly Hills home for $13 million after an eternity on the market. Wahlberg first shopped the home in 2008, after building a new 33,000-square-foot mansion in nearby Beverly Park. He priced the old place at $15.9 million, then in 2011 lowered it to $13.95 million. Two years later, the market caught up to his price -- almost. The home has a specially constructed 2,500-square-foot gym with a boxing ring that Wahlberg used to train for his starring role in the 2010 movie, "The Fighter." There is also a pool with a waterfall and grotto and a full basketball court, adorned in Boston Celtics green, and equipped with stadium lighting.
Drew Barrymore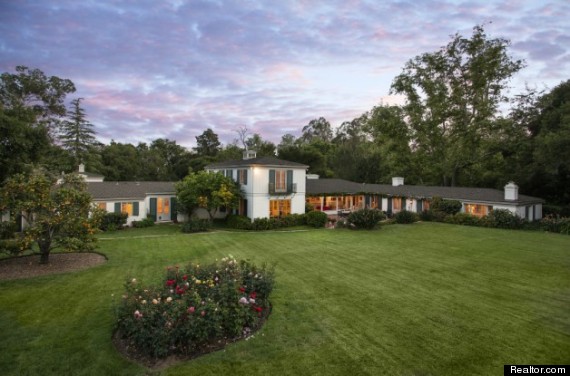 In a so-much-for-sentimentality move, Drew Barrymore sold the Montecito 1937 traditional style home where she and art consultant Will Kopelman were wed. The property sold for $6.35 million. Barrymore bought it in 2010 for $5.7 million. The 6,000-square-foot home sits on two private acres. There is a separate two-story guest house.
Russell Brand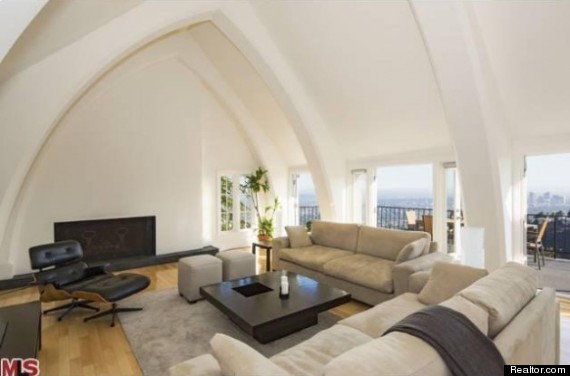 Russell Brand wasted no time moving on from ex-wife Katy Perry. But as we noted here, he didn't move far. In October, Brand bought a home for $2.224 million in the Hollywood Hills, a couple of miles from the estate he shared with Perry. Brand's new home was designed by period revival architect Roy Selden Price in 1926 and had a recent facelift.
Robert Pattinson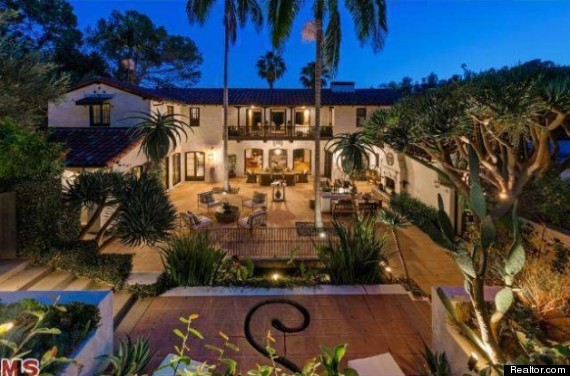 Count actor Robert Pattinson among those who would like to sell his house. Pattinson, star of the "Twilight" movies, put his Los Feliz house (and former love nest with Kristen Stewart) on the market with an asking price of $6.75 million. Word is he no longer lives there, having moved on to a Beverly Hills bachelor pad.
Adam Levine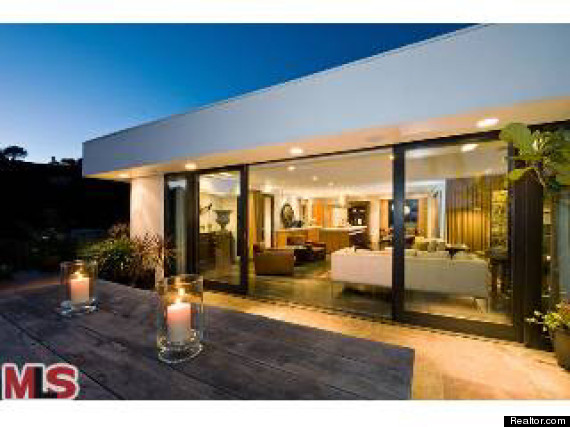 See more photos of 2013's best celebrity estates in Los Angeles:
PHOTO GALLERY
2013's Best Celebrity Real Estate In LA