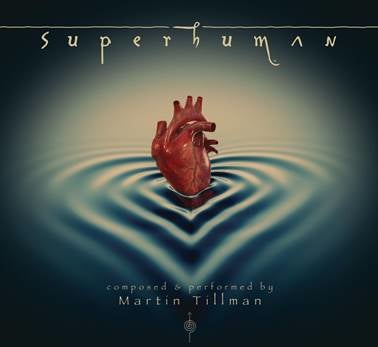 There's art for art's sake, art for commission, and art for love. "Superhuman" is film composer Martin Tillmann's 11-track homage to his wife Eva who was diagnosed with multiple sclerosis nine years ago. Spelled "Ewa" in Polish (EH-vah), the recording industry pro said she needed an uplift and a motivator – an album of music that is both inspired and inspiring that can accompany listeners through their own trials of darkness. Together Eva and Martin are taking their show on the road.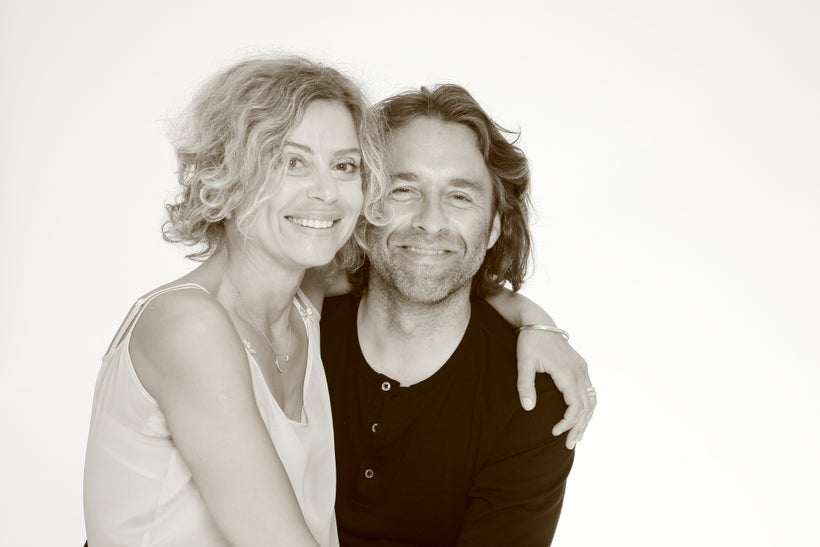 Tunes can be heard on Soundcloud with "Notes Toward the Universe" setting the mood – well, one of the moods. Just when you think it's your cue to lie face-down in a massage therapist's darkened spa cubby, you're more piqued than passive.

"Superhuman" is an album of sweeping composition and cinematic style. Martin Tillmann's years with Hollywood's biggest names have made good use not only of his rock chops but also of his background in formal classical performance in Switzerland.
As an innovator in electrified music, Tillmann's cello playing can alternately be described as transcendent and haunted. Film soundtracks with inventive sounds created on his electronic Zeta cello include "Pirates of the Caribbean," "Hannibal," "Black Hawk Down," "The Ring," "Batman Trilogy," and "Rush," to name a few.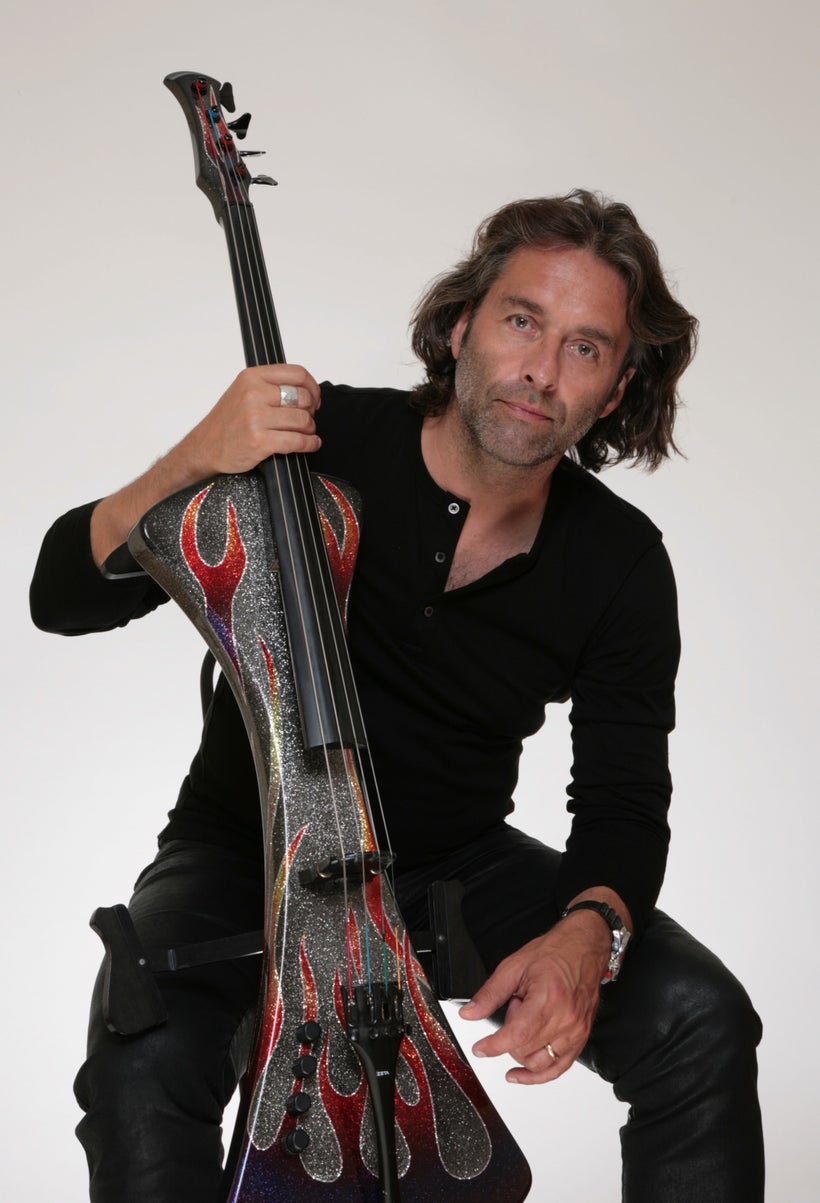 Tillmann's voluminous credits would suggest a man winding down toward retirement, boasting contributions to a minimum of 120 films, more than 40 with German-born superstar composer Hans Zimmer. Yet the rock cellist is barely past his half-century mark.

If Martin is the industry powerhouse, Eva is the charm. Her introduction of "Superhuman" at an event featuring Martin's work is as touching as the most sweetly sad of tracks on the album.
For someone who claims he came late to the party, Tillmann has soared since hitting his stride. At 30 he was finally finding his way as a specialist in electrified cello with his own sound.

Having played with the National Symphony of Bern in Switzerland, it looked at that time as though his fate were sealed as a career orchestra cellist. But the head cellist wouldn't hear of it. She sternly cast him out in the presence of his fellow musicians.

With appreciation Tillmann recounts that she knew him better than he knew himself. "You want to spend your life hearing the same joke for 30 years from the guy on your left and dealing with the alcoholism of the guy on your right?" she taunted. He would never fit in, and his talents would be squandered.

So the young man, a self-diagnosed "anti-wunderkind with ADD" who had just a dozen years earlier told his parents he wanted to become a farmer, was off to fresh adventures out west.

After a lucky one-off at the Hollywood Bowl, Tillman found steady work as a receptionist for the recording studio Ground Control getting paid $4.59 per hour under the table. He recalls being required to deliver lemon cakes from Beverly Hills in an old Ford station wagon, going door-to-door to 300 of L.A.'s most wildly famous.

Enjoying a dossier of collaborations with the likes of Elton John, B.B. King, Elvis Costello, Ricky Lee Jones and Sting, Tillmann wistfully recalls the bygone era of "big beautiful studios with analog recording systems" at a time when "Michael Jackson and Red Hot Chili Peppers would spend millions over a year or two in the studio – hiring musicians for months on end."

Tillmann laments that there's no such budget for session players like the notables who have played on his solo records. "It's sad because the reason I have so many credits is because it was a constantly revolving door," he said of the opportunities that arose simply for having crossed paths with a friend or colleague at a recording studio.

But sad is on the menu these days.
"It's hell," he says of Eva's MS. "It's a monster of an illness because it's just relentlessly getting worse. It's hard to watch someone you love so much adding to the scale of handicap level. She's at a 7.5 of 10, with each increment closer to being in bed and unable to move. Heartbreaking. Hard to watch. No medical help in sight."  A level 10 means death.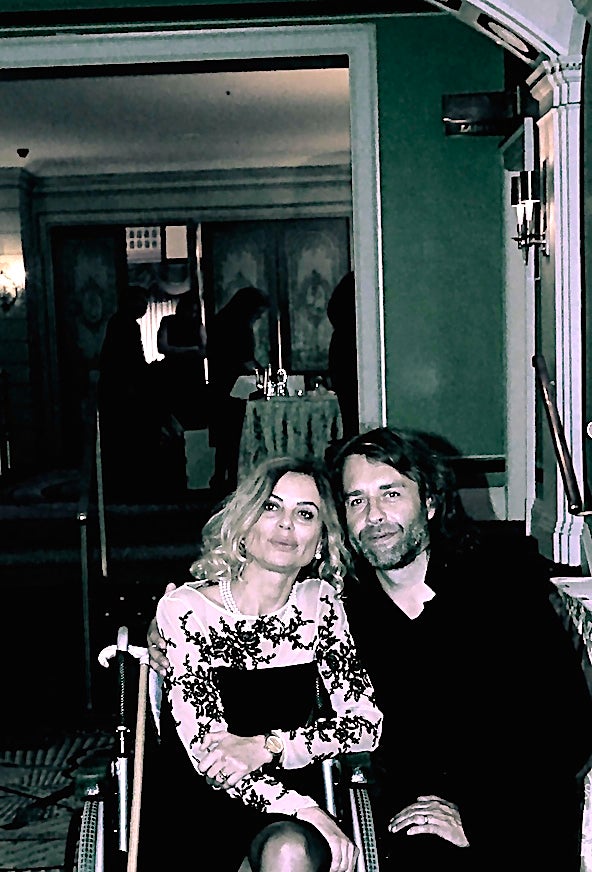 Tillmann takes his inspiration from what can be done.
"The one thing we can do is come to the studio.   She's next door listening. It gives her a smile. It means she knows I'm working on something for both of us. If one day she can't travel at all, she knows it's a project created for her. Even if I go on the road and travel the world, she knows it's an effort dedicated to her."
Plans to hit the road include a stint at the Edinburgh Festival next year with backup singers and multimedia elements, followed by a collaboration with the Zurich Symphony in 2018 incorporating more symphonic rock sounds and dance music.  Tillmann looks forward to a European tour to venture through Poland, Germany, France, Italy and England and says he would love to bring the show to the US and eventually to Asia.
The album "Superhuman" is being submitted to the Grammys in the category of "Best Contemporary Instrumental."
Follow Martin Tillmann on Twitter @Martinocello
Creative collaborators for "Superhuman"
Michael Landau (Michael Jackson, Joni Mitchell), Davey Johnstone (Elton John), Graham Russell (Air Supply), Vinnie Colaiuta (Sting, Frank Zappa), Leeland Sklar (James Taylor, Phil Collins), Dee Lewis Clay (Peter Gabriel, Jamiroquai), David Paich (Toto), and the City of Prague Philharmonic Orchestra.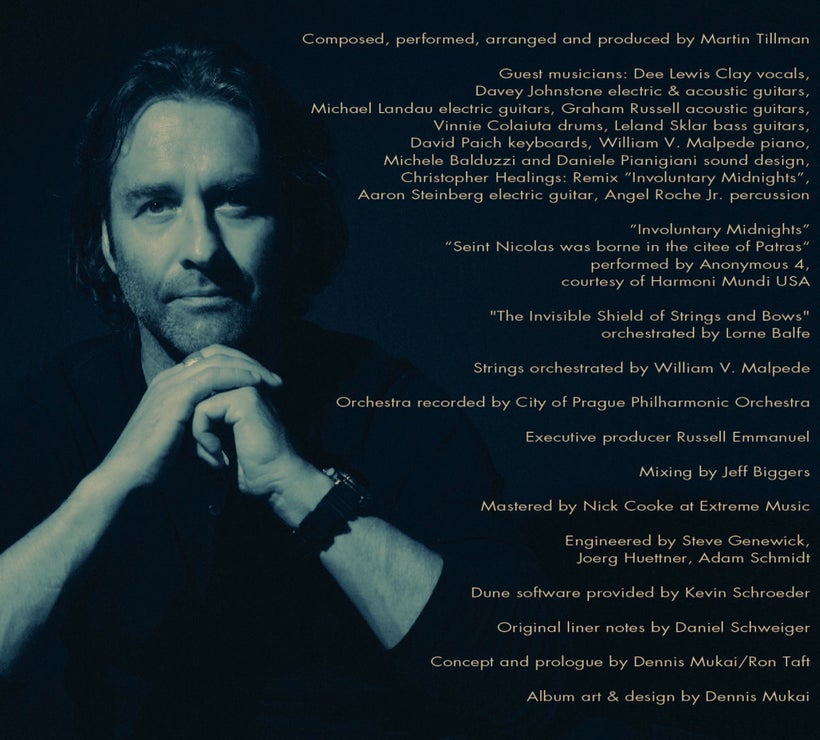 This post was published on the now-closed HuffPost Contributor platform. Contributors control their own work and posted freely to our site. If you need to flag this entry as abusive,
send us an email
.