The scariest thing this Halloween season isn't found at a costume shop ― it's at McDonald's restaurants in Japan.
The company is selling a bizarre seasonal concoction called "Choco-Pumpkin Fries."
Basically, that's an order of fries ruined beyond belief by squirting little packets of chocolate and pumpkin sauce all over it. 
It's perfect for diners with strong stomachs and no sense of taste, though it's probably traumatic for the innocent little potatoes, who assumed they were destined for greater things. (Like ketchup or a simple sprinkling of salt, because who needs to improve on perfection?)
The dish was created to honor McDonald's 45th anniversary in Japan, where pumpkin-spiced food is an October tradition. (OK, we understand that last part.)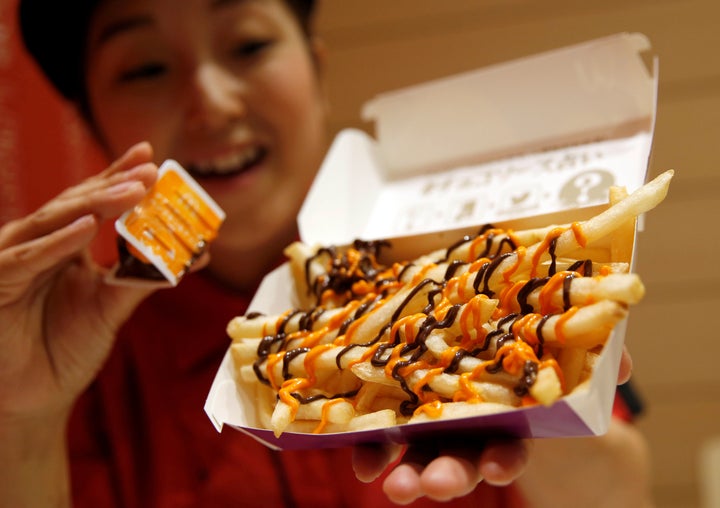 "The flavors of pumpkin and chocolate went unexpectedly well, and it was quite tasty," Ayano Ishikama, 22, told Reuters.
There are no plans to bring the fries to the U.S., possibly because they might hurt diplomatic relations.
Do you go out of your gourd for pumpkin-spiced products? You should be warned: There's no pumpkin in pumpkin spice, according to HuffPost Taste editor Julie R. Thomson. What we call pumpkin spice is based around cinnamon, as well as some ginger, nutmeg, allspice, cloves and sometimes mace.
Reuters contributed to this report.
BEFORE YOU GO
PHOTO GALLERY
Pumpkin Spice Products