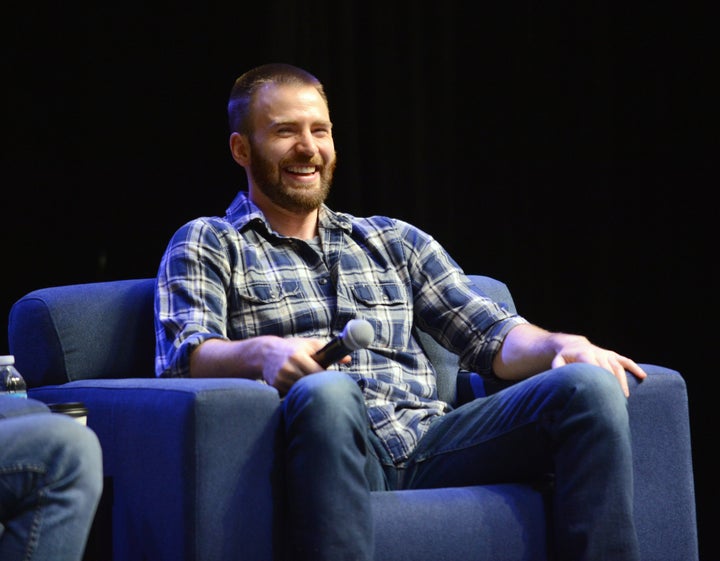 We could all probably learn a thing or two about applying to jobs from Chris Evans. The 34-year-old actor tweeted out a "hilarious" letter that he sent to "dozens" of casting directors during his junior year of high school back in good ol' 1998. 
Addressed "To Whom It May Concern," Evans politely explained that he was looking for an internship in New York City for the summer. 
"My name is Christopher Evans and I am a high school junior with an intense passion for theatre," the actor wrote. "I have been very actively involved in theatre for seven years and have chosen to spend the summer of 1998 taking acting classes on Saturdays at the Lee Strasburg Institute in New York City." 
[Editor's note: Evans actually spelled "Strasberg" incorrectly (see above) which might've been one of the reasons he missed out on a few opportunities!]
The "Captain America" star went on to make himself very available for interviews, informing potential employers that he would be flying to New York in a month but was willing to visit at any time for a shot at a job. 
"Thank you very much for your interest and for taking the time to look at this," Evans said. "I am most appreciative and I am very much looking forward to speaking with you. Respectfully yours, Christopher Evans." 
Considering this aww-worthy letter is so uber-professional and polite, it's no wonder the actor evidently landed an internship: 
And if you thought all Evans can do is act, be really, really ridiculously good looking and write thoughtful letters, wait until you hear him sing in this incredible tribute to the late Prince: 
BEFORE YOU GO
PHOTO GALLERY
Celebrity News & Photos