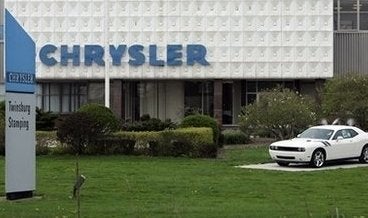 Bankruptcy, the dreaded word, is associated with an ending and of an uncertain future. It is a place from which it seems impossible to ever return to a state of normality. On April 30, Chrysler, the third largest automaker in the United States, filed for bankruptcy. Yet from this seemingly tragic news comes hope of a leaner, cleaner, sexier Chrysler glimmering on the horizon.
As a part of the Chapter 11 filing, the government will grant $2 billion for the restructuring of Chrysler and the major banks have agreed to downgrade their shares in the company from $6.9 billion to $2 billion. Under this new debt structure Chrysler will be able to compete and remain in the view of the American consumer. But restructured debt alone will not save the troubled automaker. In order to become viable, Chrysler needs a two-pronged effort to incorporate style and efficiency into the brand.
From the bankruptcy proceedings, Fiat and Chrysler have formed a partnership that positions Chrysler to stand as the next leader in the American auto market. Fiat and the new CEO Sergio Marchionne will bring experience in cool Italian style to Chrysler, and will lead with unprecedented innovation to revitalize the sex appeal that has been seen in Chrysler since the 1950's. This Chrysler-Fiat partnership will make a brand that exudes both American confidence and European design.
These sleek Italian additions certainly will help, but without economic efficiency in its new offerings Chrysler will be spinning its wheels. Fiat certainly does have expertise in this field (they have the lowest CO-2 emissions of any brand in Europe); however, Chrysler needs to be at the forefront of electric car development to become a true industry leader. Chrysler has already taken measures to that effect. It has created the Peapod, an all-electric neighborhood vehicle, which will be a major proponent in the creation of a newer, greener Chrysler. Chrysler can be the new face of American efficiency, but it must continue to work to reinstate its place as a member of the big three.
There are many hurdles for Chrysler's return. For example, a minority of debt holders has refused to reform their debt. And it is important to note that this process will take a good deal of time, but Chrysler currently has enormous potential to achieve success that it hasn't seen in nearly two decades.