Defense collaboration between Norway and the United States is extensive. Ranging from joint operations and training to acquisition and information sharing, the practical cooperation keeps evolving and adapting to changes in the global security landscape.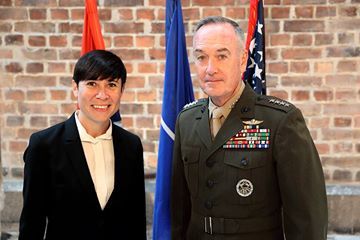 A recent visit to Norway by Gen. Joseph F. Dunford Jr., Chairman of the Joint Chiefs of Staff, offered a good opportunity to take stock and discuss the way forward.
Hosted by his Norwegian counterpart, Adm. Haakon Bruun-Hanssen, Gen. Dunford was received by H.M. King Harald V and met with the Minister of Defense, Ine Eriksen Søreide.
Why was this visit so important?
To me, it signaled a strong reaffirmation of the close and longstanding defense relationship between the Norway and the United States, both founding members of NATO.
I like to think about Norway as NATO's gatekeeper in the North, a credible and relevant ally. With an ear to the ground and eyes in the sky, our military registers and interprets activity in a vast and strategically important part of the Arctic.
This capability will be even stronger once we have in place five new P-8 Poseidon maritime patrol aircraft that we have commissioned from Boeing. The aircraft will be a strategic asset not just for Norway but also for the United States and for the NATO alliance. This is one of several ways in which Norway contributes to NATO's collective security.
Our capabilities will be further increased when the first F35 fighter jets arrive in Norway in November. Since last fall, Norwegian pilots have been training at Luke Air Force Base in Arizona, getting to know the new aircraft.
Today, American and Norwegian forces continue to operate seamlessly together in Afghanistan, as well as in Syria and Iraq, through the Counter Violent Extremist Organizations Campaign and NATO's Resolute Support Mission, respectively. Standing shoulder to shoulder, they contribute to driving back ISIL and fighting terrorism.
And since late May, 200 Norwegian men and women in uniform have been stationed in Lithuania with nine tanks as part of NATO's presence along Russia's western borders in the Baltic.
When Norwegian and American soldiers are working together, they continue a long-stranding tradition that has been created not least through a military exchange program that has been in place since the mid-1970s between the Norwegian Home Guard and the Minnesota Home Guard. In its 45th year, the program is possibly the longest-running military exchange partnership between two nations. Over the years, a total of around 9700 Home Guard soldiers have participated.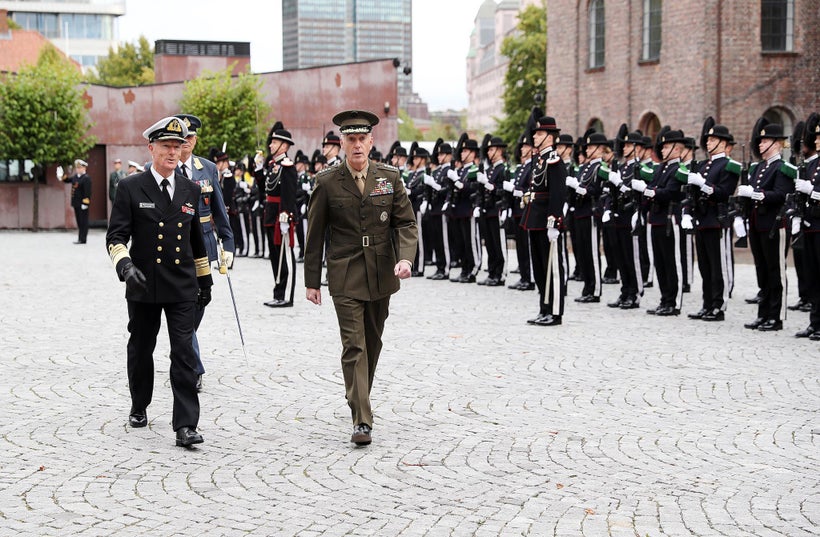 Coming back to Gen. Dunford, I noted with pleasure that before leaving Norway he expressed appreciation for Norway's commitment to international security operations. He also saluted Norwegian leadership on security in the Nordic-Baltic region and the North Atlantic.
At the same time, he acknowledged the increases in Norway's defense budget and spending on acquisitions under the long-term defense plan, and encouraged continued efforts to meet the two-percent-of-GDP spending target for all NATO members.
Norway values America's leadership and commitment to European security, and we will continue to take our part of the responsibility to secure the strength of the transatlantic partnership. Defense spending will increase over the coming years. One of the results of this will be an increased situational awareness in the North, to the benefit of the United States and other NATO allies.
I am convinced that, upon returning to Washington, Gen. Dunford brought with him an improved understanding of Norway's capabilities as well as of our intent to remain a staunch ally.
I look forward to continuing to develop Norway's defense cooperation with the United States.
This post was published on the now-closed HuffPost Contributor platform. Contributors control their own work and posted freely to our site. If you need to flag this entry as abusive,
send us an email
.