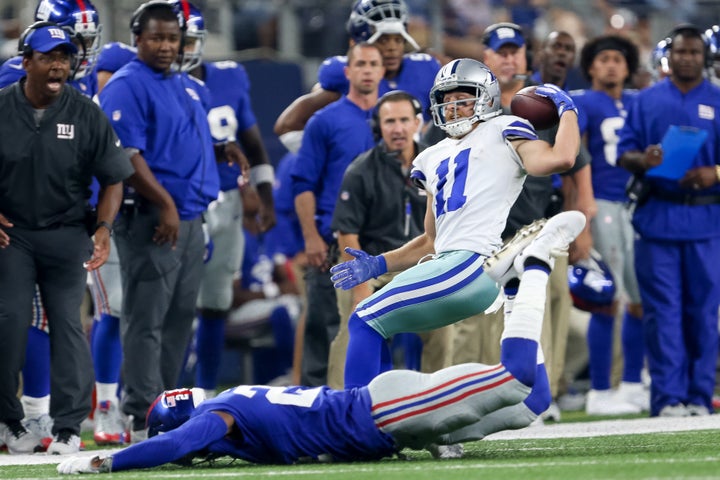 The NFL season is just one weekend old ― but we already have a candidate for catch of the year.
Watch Cole Beasley of the host Dallas Cowboys make a juggling, one-handed reception that he manages to pin to the back of his shoulder to keep possession in Sunday's game against the New York Giants:
Like NBC announcer Cris Collinsworth said, "Oh, my gosh."
Now, watch it in slow motion:
"So far, that's the top catch of the year," fellow Cowboys receiver Dez Bryant told SportsDay.
Beasley's catch was reminiscent of the dramatic receptions made by rival receiver Odell Beckham Jr., the Giants' star who did not play in Sunday night's game because of an injury.
"He's not the only one who can catch footballs, I guess," Beasley said of Beckham. "I never want to act surprised when I catch the ball ― that's what you're supposed to do."
BEFORE YOU GO