Big Ten student government leaders registered over 30,000 students to vote this fall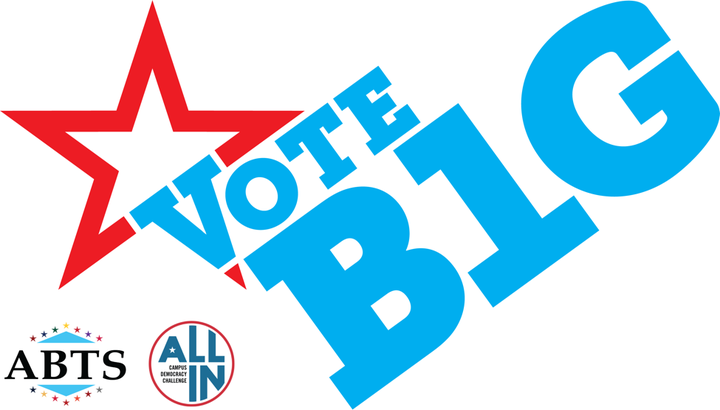 This fall, the Association of Big Ten Students (ABTS) launched "Vote B1G," an initiative to register 30,000 students to vote before the November elections. As Big Ten student leaders, we are incredibly proud to support this historic effort to get students in our conference civically engaged.
From small private schools like Northwestern University, to large public institutions like The Ohio State University, we represent a diverse body of over half a million undergraduate students at fourteen schools in eleven states. Our elected federal officials include 22 U.S. Senators, 118 U.S. Representatives and - especially important this election cycle - 140 electoral votes.
Young eligible voters between the ages of 18-29 have consistently voted at lower rates than older age groups. We believe we can change that. On each Big Ten campus, student government leaders have collaborated with student organizations to work towards our collective goal. Each school employed creative methods to make voter registration easier and more accessible for their students.
Registering students eliminates a significant barrier to participation on Election Day. During the 2008 election, 84 percent of youth, ages 18-29, who were registered to vote cast their ballot. By registering students to vote, we hope to contribute to a more diverse, representative electorate of all ages, education levels, and worldviews.
Now, more than ever, it is important for college students to be taken seriously. Important legislation that affects college students like the Higher Education Act or the legislation surrounding campus sexual assault will be debated and rewritten by those elected in November. College affordability including expansion of the Pell Grant and financial aid reform are also pressing issues. By voting, we have the power to positively influence the national conversations and ultimately the outcomes.
Much of our influence will be at the state level. As some state legislatures continue to cut funding to higher education, some college students have been saddled with debt that hinders their ability to buy a new car, build their dream home or start a small business. If students are mobilized, we have the power to elect legislators that will reverse the trend of cutting higher education investments and work to make sure every child has the opportunity to affordably attend a Big Ten institution.
We hope Vote B1G helps our elected officials understand that our issues deserve serious consideration and urgency. This campaign sends the message that student interests will not be cast aside, but rather will be the deciding factor in elections. We may be rivals on the football field, but together, we benefit from students across the country engaging with every level of democracy.
Student Body President, University of Illinois - Urbana-Champaign
Student Body President, Indiana University - Bloomington
Student Body President, University of Iowa
Student Body President, University of Maryland
Student Body President, University of Michigan - Ann Arbor
Student Body President, Michigan State University
Student Body President, University of Minnesota - Twin Cities
Student Body President, University of Nebraska - Lincoln
Student Body President, Northwestern University
Student Body President, The Ohio State University
Student Body President, Penn State University
Student Body President, Purdue University - West Lafayette
Student Body President, Rutgers University - New Brunswick
Student Body President, University of Wisconsin - Madison