The 2017 Connect the Lots campaign is in full swing. An initiative of the City of Camden, New Jersey and Cooper's Ferry Partnership, a non-profit corporation dedicated to planning and implementing high-quality urban redevelopment projects, Connect the Lots engages residents by creating safe hubs of activity and quality programming in city public spaces and corridors.
"This year's line-up of dynamic programming is designed for people of all ages," said Mayor Dana Redd. "By offering an array of activities right in the heart of our vibrant neighborhoods, we are hoping to inspire residents to celebrate the rich cultural offerings we have right here in the City, while engaging the community and attracting visitors from throughout the region."
"It's a place where we can break down neighborhood boundaries," said Mitchell. "Where all the parts of the city can be able to come together and really have just the culture and community that we all been trying to, you know, make Camden rise again."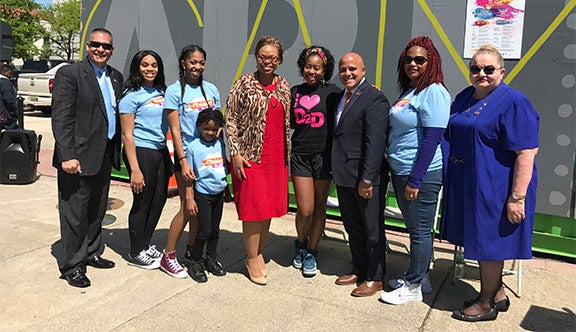 Engaging residents and stakeholders of the depleted tax base Camden neighborhoods, located directly across the Delaware River from Philadelphia, Cooper's Ferry Partnership is implementing its strategy of revitalizing Camden, increasing job opportunities and promoting Camden as a place to live, work, visit and invest.
"This exciting schedule of free family-friendly activities will only enhance our wonderful parks and open spaces," said Moran.
Piloted in 2014 in the North Camden and Cooper-Grant neighborhoods, Connect the Lots has expanded throughout Camden, incorporating themes of health and sustainability. Poised to increase its reach this year, Connect the Lots has experienced significant growth over the years, engaging over 10,000 residents last year.
Camden Night Gardens attracts more than 3,000 residents and visitors in celebration of Camden's rich artistic and cultural heritage, local artists, performers and food vendors. Camden Jam, the annual music festival that has featured international recording artists from a variety of genres, is complimented by a host of family friendly cultural arts activities.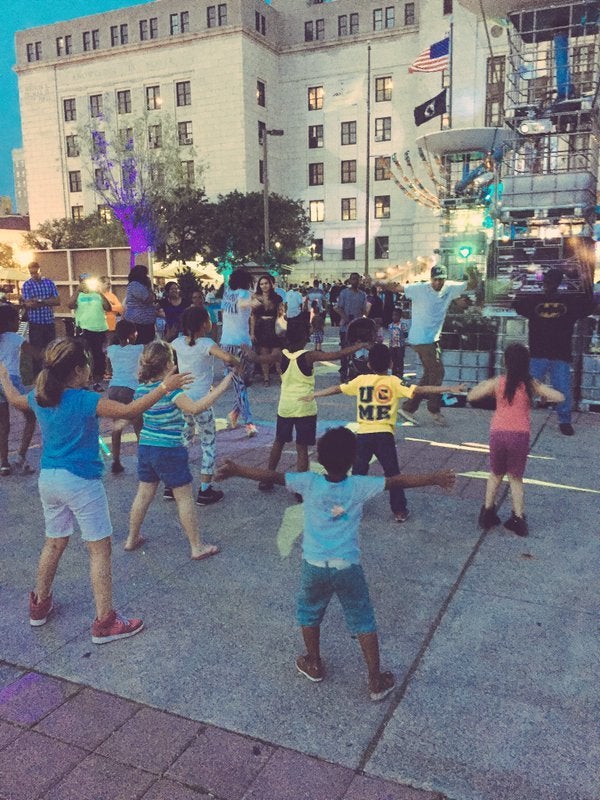 "Connect the Lots gives people the opportunity to see Camden in a whole new light," said Cooper's Ferry Partnership CEO Anthony Perno.
Supported by The Kresge Foundation, William Penn Foundation, Campbell Soup Foundation, GE, The Geraldine R. Dodge Foundation, The Horizon Foundation for New Jersey and Robert Wood Johnson Foundation, Connect the Lots partners include Rutgers-Camden Center for the Arts, St. Joseph's Carpenter Society, YMCA of Burlington and Camden Counties, Camden Special Services District, Dare 2 Dance and Diva Richards.
"The city is a hub of culture and artistic expression, and residents take pride in the neighborhoods they live and work," said Perno. "This year's Connect the Lots programming reflects just that — showcasing various communities and highlighting the arts, recreation and culture in new, innovative ways."
This post was published on the now-closed HuffPost Contributor platform. Contributors control their own work and posted freely to our site. If you need to flag this entry as abusive,
send us an email
.