Artist David Catá, like many a contemporary artist, employs his body as an artistic medium. Catá, however, falls into a far smaller category of artists who transform their physical person into a mobile garden. For his series "Raíces aladas," which translates to "Winged roots," Catá sows real plants in the palm of his hand, allowing new life to sprout and blossom from the cracks and crevices of his own flesh.
"This particular project was developed right after deciding to move to Berlin, after several years living in Viveiro, my small hometown in Galicia, Spain," Catá explained in an email to The Huffington Post Arts. "This determination was an important step in my life, seeing myself forced to leave many things behind to start a new life in an unknown place with new people and a completely different language. I felt like my feet slowly lifted off the ground, leaving their estate to begin flying."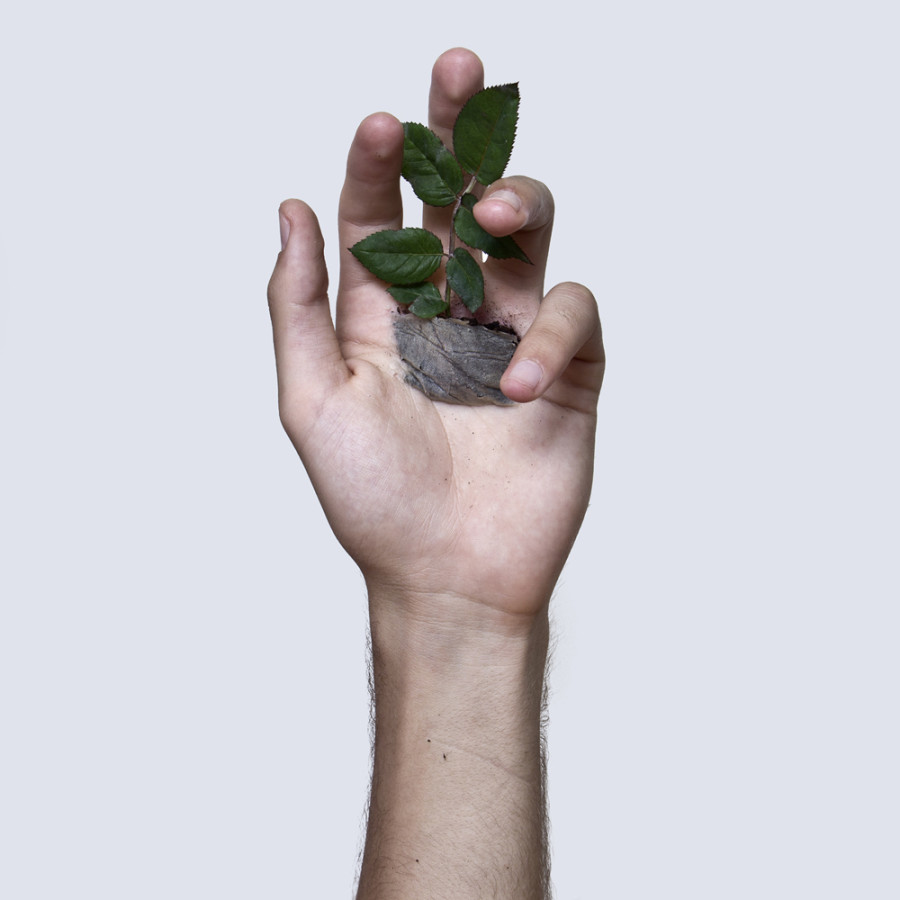 This move inspired Catá to meditate on fractured narratives and new beginnings, as his life transformed completely before his eyes. His "Winged roots" series explores how one can take flight into unexplored territory when rooted somewhere else. "These performances, which I document through photography and video, allow me to think about memories, forgetfulness and how people who surround us leave a mark, as their lives become part of ours."
"A superficial pocket has been peeled away from the epidermis, soil inserted, and vegetation tucked within," designboom recounted, "transforming the human hand into a source of life for the natural growth."
The series was also ignited in part by the poem "Raíces y alas" by Juan Andrés Zúñiga, which, according to the artist, "forms a metaphor between the shedding of the skin and the organic process of a seed becoming a plant." Catá's visual interpretation of Zúñiga's words makes this shedding of skin more visceral than ever. In Catá's words, his is a project "that speaks of comings and goings, traveling and new adventures, leaving home behind, discarding [one's] own roots to start a new life."
Surprisingly, this is hardly the first time Catá has inserted art in the palm of his hand. Cata began working with his body as a canvas while studying for his Master's Degree of Conceptual Photography at Escuela de Fotografía y Centro de Imagen (EFTI) in Madrid. For his palm portrait series, "Overexposed Emotions," he superficially stitched the faces of family and friends into his skin, pulling the threads away to reveal the faint scars such an exercise leaves behind. You can see more on that series here.
BEFORE YOU GO
PHOTO GALLERY
Green Artists Making Climate Change A Priority