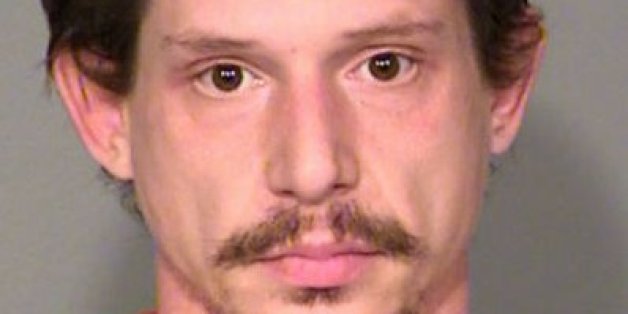 An Indiana man who police had been searching for since November was arrested Monday on charges of voyeurism.
Derrick Shane Moss, 28, allegedly spied on two young girls in the shower of an Indianapolis YMCA, The Indy Channel first reported.
The two girls, ages 7 and 10, told YMCA staff and later authorities that Moss entered the locker room and grabbed their swimsuits and underwear. According to a police report, one of the little girls was naked.
The children reported that Moss was peeking around the corner and staring at the two. When the girls noticed Moss, they told authorities that he held his finger up to his lips, gesturing at them to stay quiet. That's when the girls say they ran from the locker room and told staff members.
According to The Indy Channel, police wrote in their report that this was not the first time Moss was caught.
"[Staff] said she also has the suspect on video going into the little girls locker room approximately seven more times this month," officers wrote.
It is unclear why staff at the YMCA did not report the prior incidents to police.
As police continue to investigate, staff at the YMCA said Moss has been expelled. The suspect has been charged with a felony count of theft and three misdemeanor counts of voyeurism. Moss has posted bail and is scheduled to face a judge Thursday morning.
When reached for comment by Indy Channel reporters at his home, Moss said he was "not able to speak to anybody about what's going on."
BEFORE YOU GO