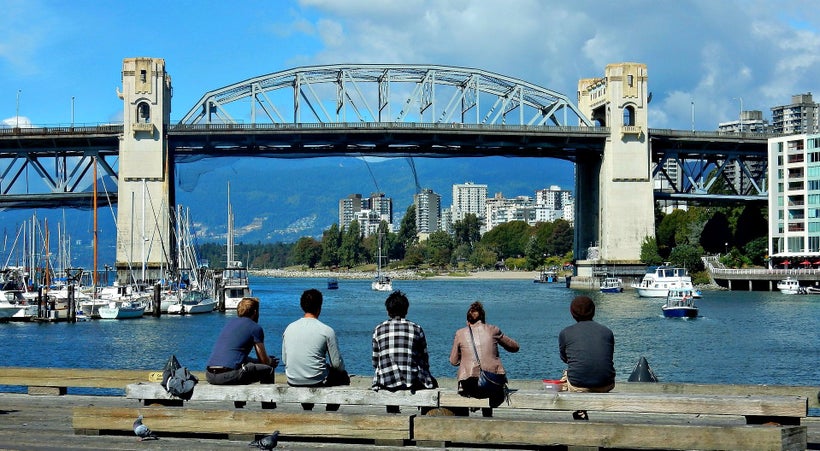 Dress for Success Vancouver and their volunteers are earth angels. Before I could love and respect myself, they graciously tended to me, supporting a vision of hope and possibility and a renewed faith in the goodness of humanity.
On an icy but sunny Calgary afternoon in the spring of 2008, my husband of 17 years screamed at me one last time. In that defining moment, I knew I had to leave. But more than just leave, I would need to escape.
In the early morning of the next two weeks, while he slept in his separate bedroom, I silently removed my journals, clothes and musical instruments, and drove them to friends for safekeeping.
Under the guise of a Mother's Day present, my daughter sent me a ticket and I left for an unprecedented 10-day visit to Vancouver. I didn't know what I would do. With the help of experts at a women's support service and flooded with my husband's angry emails, I stuck to my decision to leave him and began the job search.
Though I had once managed leadership training and organization development departments, my self-esteem had suffered from being constantly criticized, raged at and controlled.
I hadn't worked in 8 years. My husband, 20 years my senior, decided that we'd spend winters in southern California. Dropping out of a prestigious creative writing program and being 48 years old in a retirement community sent me into depression.
Moreover, against my lawyer's advice, I had accepted an unfavourable prenuptial agreement, too afraid to refuse to sign.
Now, I was looking for a job in a new city, with little financial backing.
When Trauma Meets Kindness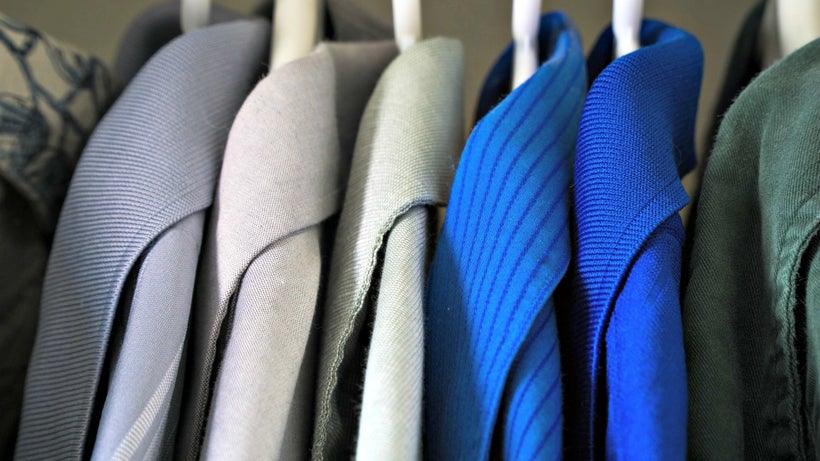 If you have ever suffered from trauma, deep loss or sustained shock, you know the aloneness that hits, the disorientation that is the complete reversal of life as you have known it.
Whatever you counted on before has vanished. You spin in the black hole of your thinking, often drawn into dark visions of the future, unable to see or trust that it will all turn out well.
Rational mind seems to have dissolved, leaving you a wailing puddle of grief. Crying hits without warning, and it goes on until it is done. Not on your schedule.
You can hardly think straight, let alone look for a job. Feeling ancient at 54, I believed no one would ever hire me.
If you have been in the centre of trauma, you also know that every kindness that comes your way feels like a blessing and pure grace.
And that's what it was like for me when at the invitation of an employment counsellor, I arrived at Dress for Success Vancouver. Embarrassed, uneasy and ashamed, I rang the bell. And from then on, I was welcomed with warmth and dignity.
While I sobbed behind the curtains of the dressing room, the woman assigned to me kept bringing me clothes to try on. I don't know if I talked much, but I do remember that she was quiet, and that was surprisingly comforting. She had a job to do and she did it graciously. I felt supported by her complete focus on the task. No attempt to fix my feelings or intervene. No platitudes or reassurances that I would be okay. Her silence and steadiness calmed me, and I never once felt judged.
Humbled by this unexpected generosity and support, suddenly I was on my way to an interview with a completely new outfit and a revitalized spirit.
Which meant another two outfits.
Forgiveness, Compassion, Giving Back
For the next two years, though I was fiercely committed to getting through the fog that is post-traumatic stress, there were many times when I wondered if I was going to survive. Determined to succeed, I took care of myself as if I were my own best friend or dearest child, attending workshops and counselling, refusing to abandon myself again. I hadn't risked everything to give up now.
And I wanted my daughter to see me flourish. She was a true hero and rock during this dark time, helping me in unimaginable ways. It was now up to me to do whatever I could to make a life for myself. Whatever it took, I did it. For that, I needed compassion, forgiveness and to let go of shame. For myself. For my mistakes. For my choices. For tolerating the intolerable.
I held that original job for 5 years, working as a senior change consultant on major province-wide healthcare projects. As a trained certified professional coach, I coached leaders at work and served private clients after hours. Then, just before my 60th birthday, determined to build my own private coaching practice, I resigned and began a new adventure.
When we are broken-hearted and shattered, support from organizations like Dress For Success Vancouver is never forgotten. They are love in concrete form. Women who are committed to doing better for themselves enrich their families, their communities and our world. Please support them here as you can.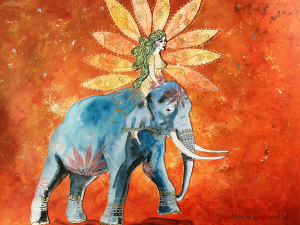 And for women on the west coast or nearby, join me for a 6-week live, online workshop and an adventure into re-enchanting your life. Click here to find out more.
This post was published on the now-closed HuffPost Contributor platform. Contributors control their own work and posted freely to our site. If you need to flag this entry as abusive,
send us an email
.