Today, early in the morning, VIP's and celebrities gathered to officially dedicate Pandora - The World of Avatar, a new land in Disney's Animal Kingdom. Originally Camp Minnie Mickey, Pandora - The World of Avatar is a $500 million immersive experience that will make guests feel as if they are in the alien land made popular in James Cameron's 2009 highest grossing film of all-time, AVATAR. This 12-acre land is set to officially open on Saturday, May 27.
On hand to dedicate Pandora - The World of Avatar were Disney executives and some of the film's cast and creative including Bob Iger, Chairman and CEO of The Walt Disney Company, James Cameron, the film's director and producer, Jon Landau, the film's producer, Sigourney Weaver, Zoe Saldana, Sam Worthington and others.
This is like visiting an entire world of adventure and experience that's really like nothing on earth," said Joe Rohde, Portfolio Creative Executive at Walt Disney Imagineering. "The opportunity to have a fully immersed experience truly like you're on another planet is very, very rare and really very moving. "It's not the movie AVATAR that we are portraying, it is the planet Pandora where you can come, you can visit, and have your own unique adventure. Rather than reliving the adventures of characters from the film, you're going to come to the planet where those things happened — and have your own set of adventures you can own."
The ceremony opened with eight drummers pounding out Na'vi culture rhythms in the Valley of Mo'ara while a procession of performers carried out colorful, tribal-like elements from the Na'vi people.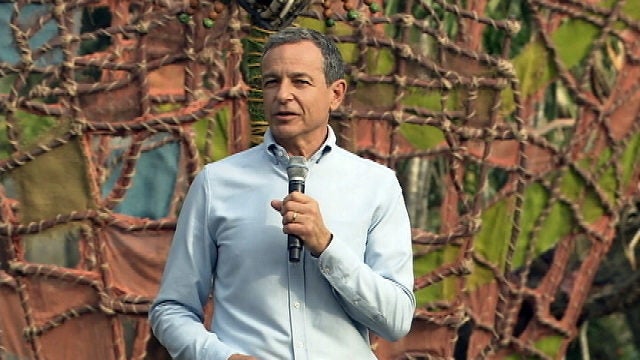 Disney Chairman and CEO Bob Iger said, "From the moment I saw the film I believed that Pandora actually existed. It just felt so real to me and I wanted to visit there." He continues, "... now everyone, including me, who has ever dreamed of visiting this extraordinary world can explore it's astonishing landscape and ecosystem, see the Na'vi, soar on the back of a banshee and become part of the AVATAR adventure."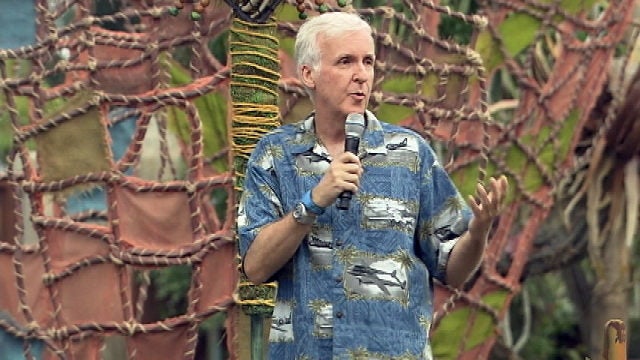 "This is a very surreal day for me," said director James Cameron. "... [it's] literally a dream that has come true ... I never thought I'd see the day when the Pandora I imagined could be made physically real," he continued "Working with Disney to bring this world to life has been an amazing experience, and the result is something I think everyone will love for generations to come. It really feels like you're stepping into a dream ... anyone can now visit Pandora in all its majesty."
Guests enter Pandora - The World of Avatar by crossing a rusted bridge and following a winding path through a forest as the lush and exotic landscape unfolds before them. Roaming the numerous pathways, visitors will pass under the floating mountains and magnificent waterfalls as they go deeper into the bioluminescent rainforest. At night the entire land will take on a very different look and feel.
The land is home to two amazing attractions: Na'vi River Journey and Avatar Flight of Passage. The Na'vi River Journey is a serene riverboat journey through the Na'vi Rainforest. Guests will encounter various inhabitants and creatures that call the forest and river home, as well as an incredibly advanced audio-animatronic, the Na'vi Shaman of Songs.
The "E-ticket" attraction is Avatar Flight of Passage - think of this as the next-generation of Soarin', a popular simulated flight attraction current in Epcot. Avatar Flight of Passage sends guests soaring, diving and flying through the beautiful world of Pandora. This multi-sensory experience takes guests past majestic floating mountains, breathtaking waterfalls, lush jungles and lush seas.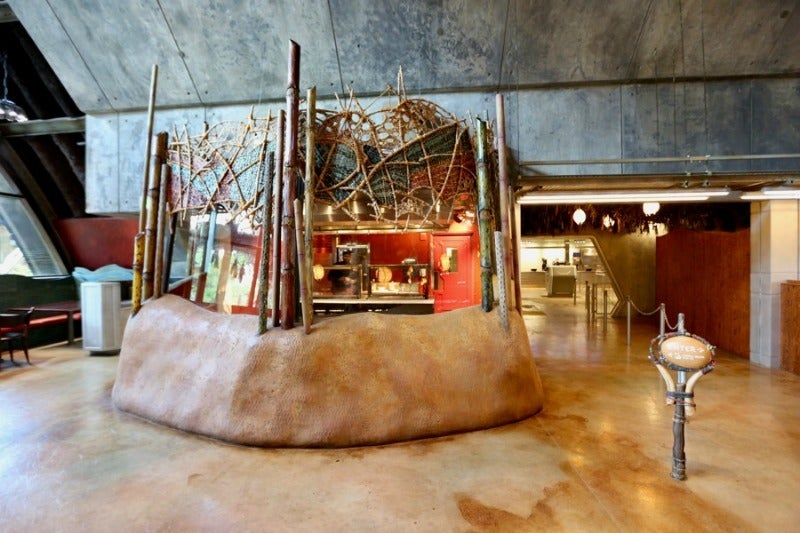 Additionally, the land also features Satu'li Canteen, a Quonset-hut structure which, long ago, was an RDA mess hall, now a peaceful dining facility adorned with Na'vi art and cultural items. According to Disney the Canteen was "owned and operated by Alpha Centauri Expeditions (ACE), Satu'li Canteen supplies travelers all the comforts of home—courtesy of a unique, fast-casual menu that's been crafted from Pandora's natural abundance."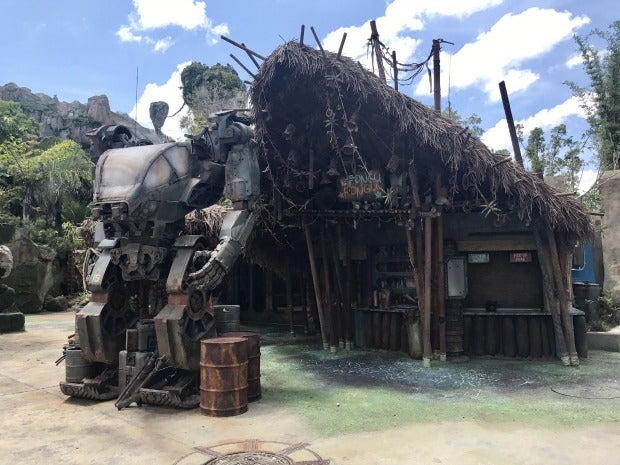 Pongu Pongu, which means "Party Party" in the language of the Na'vi, is a specialty beverage outpost featuring bioluminescent" frozen cocktails, indigenous beers and a unique, sweet snack.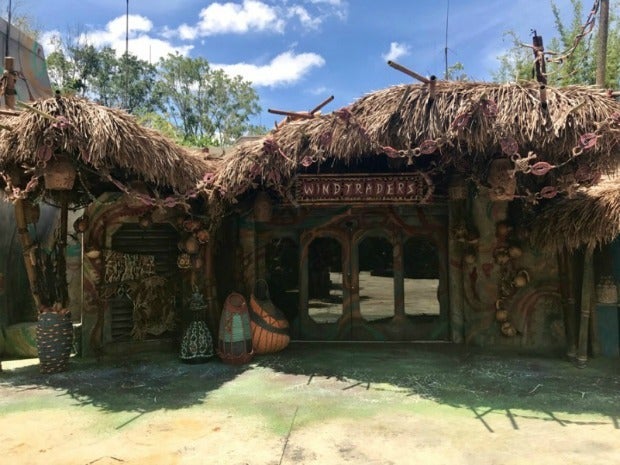 Next to Pongu Pongu is Windtraders, a specialty shop that carries "Na'vi cultural artifacts," animal toys, science kits, Alpha Centauri Expeditions (ACE) apparel, as well as be matched with and adopt your own banshee.
This post was published on the now-closed HuffPost Contributor platform. Contributors control their own work and posted freely to our site. If you need to flag this entry as abusive,
send us an email
.