It's no secret that dogs are a man's best friend. And for all the love and care they give us humans, don't you think they deserve a beer? Thanks to a non-alcoholic, canine-safe brew from Flat12 Bierwerks in Indianapolis, now they can have one without stealing any of yours.
Though dog beer is nothing new (Dawg Grog has been on the market for some time and Bowser Beer was the first doggie brew) this new drink, called#Flat12Paws, "is actually healthy for them," said Sean O'Connor of Flat12 Bierwerks to The Huffington Post.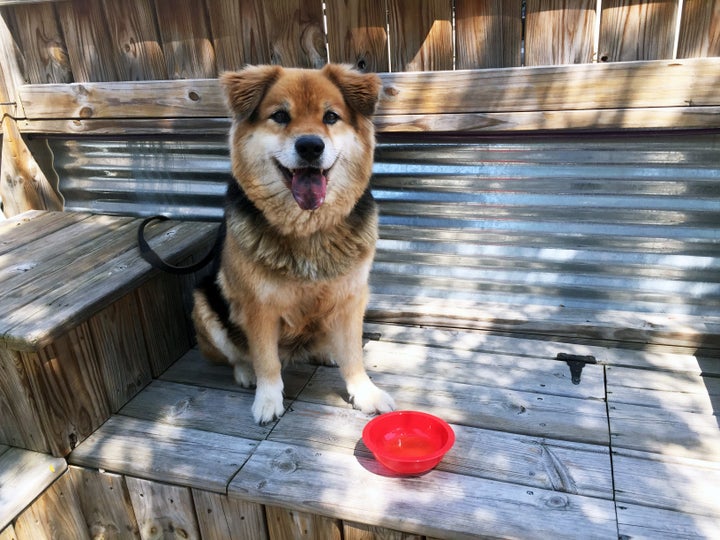 "We see pups sipping on beer occasionally and thought if they are going to do that, we should provide something that is beneficial for our K-9 companions," said O'Conner. "While carbonation and alcohol are not good for dogs, hops are very bad for them.  We wanted to create a 'beer' that did not have these components. This provides people the opportunity to share our beer with their best friend." 
With that in mind, the Flat12 team, which is made up mostly of dog owners, "brewed" the beer basically like you would a soup stock. "The ingredients are sweet wort, potatoes, carrots, brewers yeast, and pumpkin seed flour, as well as meat bones," said O'Conner. 
The brew, #Flat12Paws, is different from other doggie beers on the market primarily because "the base comes from Flat12 Bierwerks wort from Half Cycle IPA, Walkabout Pale Ale, Upside Down Blonde, and Pogues Run Porter," said O'Conner, referencing the brewer's yeast. Sounds crafty (and delicious) to us. 
Currently going for $1 a dog bowl, the beer premiered at a fundraiser in August, but will be offered at the Indianapolis brewery for as long as they can make it. We predict this beer will pair very well with a few dog treats.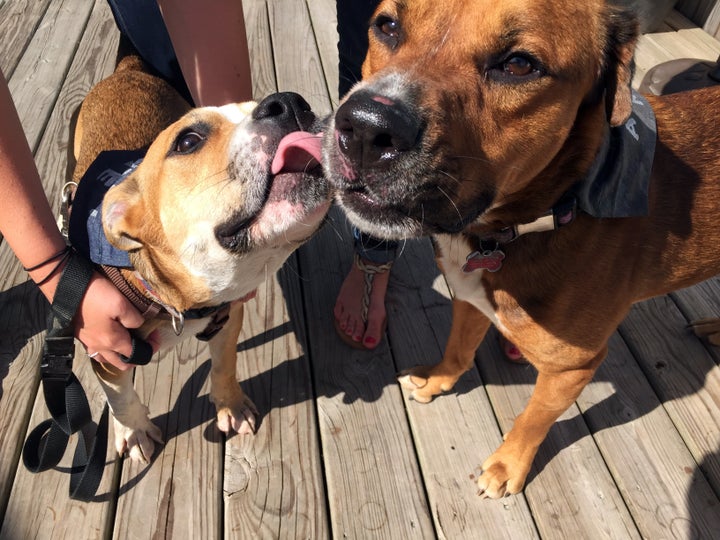 PHOTO GALLERY
Cute Dogs On Reddit