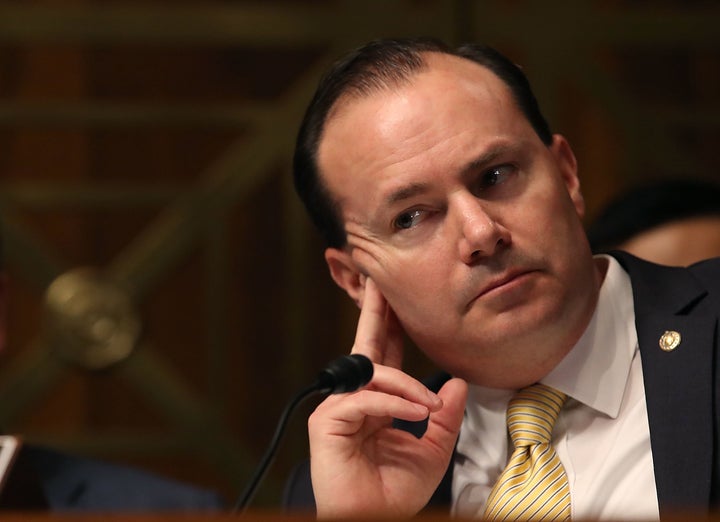 WASHINGTON ― Sen. Mike Lee (R-Utah) said Sunday that President Donald Trump is "fully cooperating" with the FBI investigation into Russian interference in the 2016 election, despite Trump's explicit acknowledgement that he fired FBI Director James Comey over the Russia probe.
"Regardless of recommendation I was going to fire Comey," Trump told NBC's Lester Holt last week. "And in fact when I decided to just do it, I said to myself, I said you know, this Russia thing with Trump and Russia is a made up story, it's an excuse by the Democrats for having lost an election that they should have won."
Trump went on to tell Holt that the Russia investigation "should have been over with a long time ago" and that Comey's continued focus on Russia showed "he's the wrong man for that position" as FBI director.
Lee, however, insisted that Trump was not interfering with the investigation. "As far as I'm aware, he is fully cooperating," Lee told Fox, adding that Trump wants the investigation to proceed "wherever the facts may lead."
"He himself sounds confident it's not going to lead anywhere," Lee added. "Deputy FBI Director Andrew McCabe said under oath this week, 'There's been no effort to impede our investigation to date.' I take him at his word."
Lee recently suggested that Trump replace Comey with D.C. Circuit Court Judge Merrick Garland, a move that would give Trump the opportunity to fill Garland's current post with a conservative judge. The D.C. Circuit Court is one of the most powerful courts in the country, and its judges serve lifetime terms. Nevertheless, several prominent Democrats praised Lee's idea. Josh Holmes, a former aide to Senate Majority Leader Mitch McConnell (R-Ky.) told Fox that his old boss thinks the Garland idea is "terrific."