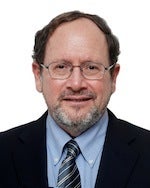 Dr. John Clemens, Executive Director, icddr,b
Dr Clemens is an expert in vaccine development and evaluation in developing countries with a career spanning academia, government and international organisations. He was appointed Executive Director of icddr,b by its international Board of Trustees. A former research scientist at icddr,b from 1983-1988, Dr. Clemens transitioned into the role from his previous position as Professor and Vice-Chairman of Epidemiology and founding Director of the Center for Global Infectious Diseases at the University of California, Los Angeles Fielding School of Public Health.
Dr Clemens' previous roles include Chief of Epidemiology at the Center for Vaccine Development at the University of Maryland, and Chief of the Epidemiology Branch and Director of the World Health Organization International Collaborating Center for the Clinical Evaluation of Vaccines in Developing Countries at the National Institute of Child Health and Human Development of the US National Institutes of Health. In 1999, Dr Clemens became the founding Director-General of the International Vaccine Institute in Seoul, Korea, where he served until 2011. As a scientist, Dr Clemens' research has focused on generating the evidence required for policy decisions about vaccine introduction in developing world populations, and innovative approaches to evaluating their effectiveness. He led the team that developed the first low-cost oral vaccine against cholera, which has recently deployed in Haiti, Guinea, Thailand, and Sierra Leone, and which is now being piloted in Dhaka.
Dr Clemens is a graduate of Stanford (BS) and Yale (MD) Universities. He received his internal medicine training at Case Western Reserve University and his post-doctoral research training in clinical epidemiology as a Robert Wood Johnson Clinical Scholar at Yale University.
Dr. John Clemens: It's wonderful to receive such a prestigious prize, judged by an independent panel of experts. The prize recognizes the significant contributions we have made to improving and saving the lives of millions of people through our scientific discoveries spanning the last 60 years.
As Ban Ki-moon, former UN Secretary-General (2007-2016) said, our research has "helped to significantly reduce infant, child and maternal mortality in Bangladesh and beyond" (September 2016), and we remain committed to furthering that goal. We have become known as an innovation hub that has developed simple, affordable, and lifesaving interventions. We are most famous for developing Oral Rehydration Solution for the treatment of diarrhea; this innovation is responsible for saving the lives of over 50 million children over the years since its discovery. The $2MIL prize will allow us to continue to invest in developing and rolling out additional simple and affordable innovations that have the potential to help the world to save lives and achieve the Sustainable Development Goals.
Chandler: Tell us about icddr,b - its goals and mission.
Dr. Clemens: We are an international medical research organization hosted by the Government of Bangladesh. Our mission is to solve public health problems afflicting the poor in developing countries through innovative scientific research.
We recognize that high quality research is essential to provide evidence that guides and enables global efforts to improve public health. Our current research priorities address the following global public health goals: 1. Reducing maternal and neonatal mortality; 2. Controlling enteric and respiratory infectious diseases; 3. Detecting and controlling emerging infectious diseases; 4. Preventing and ameliorating maternal and childhood malnutrition; 5. Achieve universal health care; 6. Preventing non-communicable diseases and their complications; and 7. Addressing the health consequences of climate change. Our research ranges from cutting edge molecular studies in our state of the art laboratories; to clinical trials; field studies involving epidemiologists, anthropologists, and psychologists; and economic and policy research.
Although our major mission is research, one of the most poignant and immediately visible indications of our contribution to public health is found in the icddr,b hospitals. Icddr,b's Dhaka Hospital is the world's largest diarrhoeal disease hospital, and treats free of cost, over 200,000 patients from impoverished urban populations in Dhaka per year, nearly a third of whom would die were it not for our care. Nearly sixty percent of our patients are children under the age of five. The hospital not only saves lives but provides a vital platform for furthering research of cholera, other diarrhoeal diseases, malnutrition, and other areas that our research focuses on.
And we conduct training for Bangladeshi and international professionals in areas related to our research and clinical programs. With the respect to our training and service, we are especially proud of the teams and services that are sent outside of Bangladesh to provide training on the prevention and treatment of cholera. In the last year, we have sent teams to assist in the control of cholera outbreaks in Sudan, Iraq, and Ethiopia. We will soon be hosting a group of physicians and nurses from Yemen, which is currently experiencing a huge countrywide cholera outbreak, to receive needed hands on training in our hospital. And closer to home, we're working with the government of Bangladesh on how to assist the exiled Rohingyas currently stranded in Cox's Bazaar, who are at high risk of a major outbreak of cholera.
Chandler: What are the fundraising goals, and how are they set?
Dr. Clemens: Our overall goal is approximately $70 million a year. Our fundraising goal is set by our research priorities and the need to fund our humanitarian mission.
We depend just about entirely on grant monies and what we call core funding. About 70% of our budget comes in the form of project grants from research funders such as the NIH, CDC, the Bill & Melinda Gates Foundation, and the Wellcome Trust.
Core funding comes in the form of longer term grants from the governments of Canada, Sweden, the UK and Bangladesh. Their money is described as "core" because it is not restricted to specific projects; it is flexible funding that we need to support our infrastructure to do research – our labs and field sites – and to support our humanitarian mission. As I mentioned, we provide free care to more than 200,000 of Dhaka's poorest and most vulnerable every year. We require $5 million just to meet that need.
Unfortunately, in today's funding environment, we are facing a shift away from this sort of flexible funding. Governments that used to support us in this way are increasingly earmarking their support, which means that the money can only be used for specific purposes that are determined in advance. Also, the time-span of the funding is restricted to two-to-three years, instead of the five-year cycles of unrestricted funding we used to receive.
This makes it more difficult to do long term planning, to be innovative and to take the risks that are needed to do truly innovative research. It also limits our ability to respond to humanitarian crises. Over the past year, we had become increasingly concerned about cholera in Yemen. In the past our core funds could have supported our involvement in this enormous outbreak, but we now lack the funds to do this.
Fortunately, a Kuwaiti philanthropy has come forward to underwrite bringing Yemeni doctors and nurses to icddr,b where they will receive hand-on training in cholera management in our Dhaka Hospital. We need more of that sort of spontaneous and generous response on the part of the donor community. We can already see the potential for disease outbreaks among the Rohingya refugees here in Bangladesh, and we need to respond early to head off that threat.
We hope to leverage the Hilton Humanitarian Prize, and the visibility it brings, to reach out to new donors and to launch a campaign to fundraise for our hospitals and for support of our humanitarian interventions in Bangladesh and internationally.
Chandler: What excites you most about your organization and the impact of your goals?
Dr. Clemens: Public health impact is what we are all about. In our early history, we made critical contributions to research on the treatment and prevention of diarrhea, especially the development of oral rehydration solution (ORS), on vaccines for children and for pregnant mothers, and on the delivery of maternal and child health services that generated evidence that was rapidly taken to scale by the Government of Bangladesh with a huge impact on child and maternal mortality. In fact Bangladesh is one of only a few countries to have achieved Millennium Development Goals 4 (reduction of child mortality) and 5 (reduction of maternal mortality), and one factor in this remarkable success story was the ability of icddr,b to generate policy relevant scientific evidence and interventions, and the Government's wisdom in translating these findings into countrywide programs. Incidentally, ORS alone is credited with saving over 50 million lives and was described by the Lancet as one of the most important medical innovations of the 20th century.
I am delighted to report that we have continued in this tradition of innovation, and have an exciting pipeline of inexpensive, simple interventions that address childhood malnutrition, cholera, tuberculosis, childhood pneumonia, and maternal hemorrhage during childbirth with interventions and products for which we have established proof of concept in Bangladesh. These interventions are poised for further evaluation and scale up both in Bangladesh and in other developing countries. And as I mentioned earlier, the Hilton Prize will be very helpful to us in moving these exciting interventions forward.
Chandler: How can interested readers become involved at icddr,b?
Dr. Clemens: That's a great question as there is so much more to tell. We would encourage people to visit our Website to learn more about us. We're launching a $5MIL campaign to help us continue to offer free life saving support to the people of Bangladesh in our hospitals and to transport our expertise when required to people caught up in desperate emergency situations world-wide. Details on how to donate as corporate or individual donors can be found on the fundraising pages of our website at www.icddrb.org.
This post was published on the now-closed HuffPost Contributor platform. Contributors control their own work and posted freely to our site. If you need to flag this entry as abusive,
send us an email
.