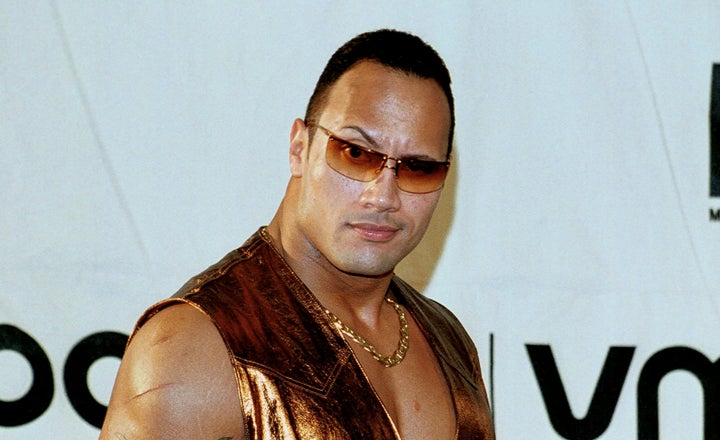 Here's a Twitter interaction that will make you go 🤔. 
One fan, Olly Gibbs, pointed out the similarities between this project and one of Johnson's previous films, 2003′s "The Rundown," originally titled "Welcome to the Jungle."
It was an observation that clearly warranted the use of 🤔, or the thinking emoji. Ever since this little face with an inquisitive look was added to our phones (and to our hearts) with the iOS 9 update in 2015, it's become a staple of online discourse. Along with expressing confusion, it's often used for "throwing shade," per the fairly comprehensive Emojipedia.
The Rock, an active Twitter user, responded to Gibbs' comment — but took issue with something we, uh, hadn't realized was an issue.
Yes, Johnson apparently believes that 🤔 is a "non masculine" emoji, which leads us to several questions: How can the cartoonish faces of the "emotion" emojis be gendered in any way? What about placing one's hand to one's chin in a thoughtful manner and adopting the eyebrow pose that Johnson used throughout much of his early career reveals any degree of masculinity or femininity? Is this important news you needed to know? Can all of these inquiries be answered simply with the shrug emoji? ¯\_(ツ)_/¯
Gibbs was quick to respond.
Johnson, on his part, was a good sport about it.
Another thrilling day on the internet. Still, we don't know how the thinking emoji became "non masculine" in Johnson's eyes. Can somebody @ him?
BEFORE YOU GO