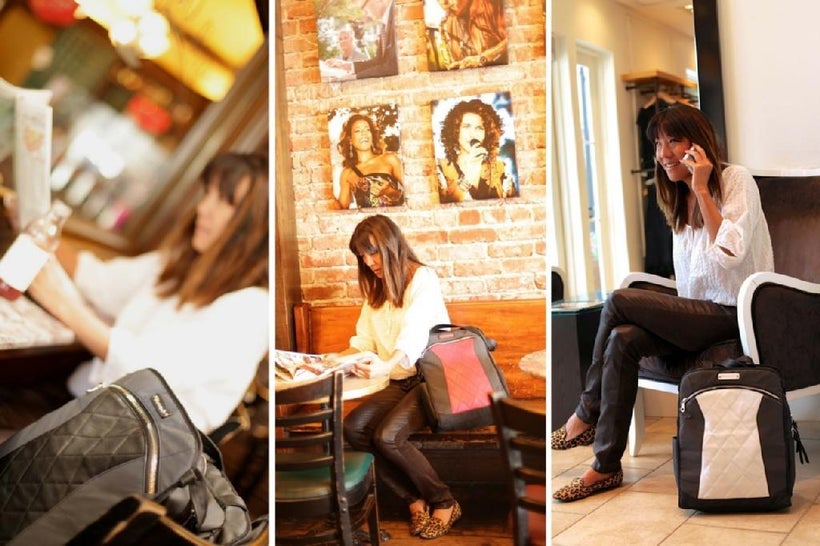 There are many entrepreneurs in the marketplace who have creative ideas, but a select number who see their dream become a reality. Debra Chin is one of those special entrepreneurs who made her vision a success. She is the founder and brainchild of MotoChic Gear. Chin was Inspired by the millions of freedom loving, adventurous, and empowered female motorcyclists in the U.S. Chin conceived MotoChic Gear, a high-end accessory line dedicated to creating fashionable gear for women with active lifestyles.
After a few years of design then manufacturing, Chin's company launched in the spring of 2015 the Lauren and Valerie bags. Both bags were designed after researching what women on the move want and need: functional gear that suits their active lifestyles without having to sacrifice on style.
I found the Lauren bag to equal any high -end designer bag, but I loved that it easily converts from a fashionable tote bag to a functional backpack.
I was also amazed to learn that it was actually Inspired by style icon and avid motorcyclist Lauren Hutton. To convert the bag from a tote to a backpack, the top straps simply tuck into magnetic pockets at the top of the bag. The harness can be removed from a zippered pocket at the back of the bag, and a waist belt can be pulled from secret hideaway pockets at the bottom back of the bag. Both the sternum strap on the harness and the waist belt are fully adjustable for a tailored fit. There are two side tabs with locking snaps that keep the sides of the bag together for a sleek look. The interior of the bag features an array of pockets and MotoChic Gear's signature water-resistant lining. It is so unique and yet so functional and stylish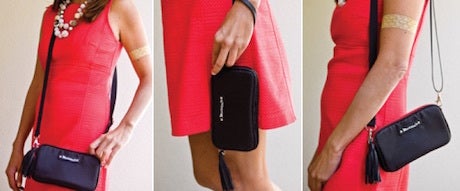 Her smaller bag, The Valerie is the perfect accessory for carrying essentials. Its namesake is Valerie Thompson, a motorcycle racer famous for her speed and style. Designed to stand on its own or as a companion piece to the Lauren, the Valerie bag comes with a long nylon strap and a short leather strap. Using snap hooks, the straps can be configured in different fashionable ways to use the bag such as a handbag, wristlet, shoulder bag, waist bag and cross body bag and clutch.
These two incredible bags were selected to be featured in the Amazon Launchpad program this past September. Amazon Launchpad offers online shopping from startups with a great selection of new technology and innovative products.
Chin's hard work and perseverance paid off as the two bags were also included in the Zulily's 3-day event also this past September, which highlighted top brands founded by women!
To top all that success for this innovative entrepreneur, the two bags are part of the AIMExpo (American International Motorcycle Expo) which takes place on October 13 -16 in the Orange County Convention Center in Orlando, Florida. Produced by the MIC (Motorcycle Industry Council), it's an annual motorcycling and powersports trade expo that brings together a who's who of industry greats. Recognized as one of the most important events of its type in the North American market, AIMExpo also has international impact within the motorcycling and powersports community.
Debra Chin wanted her line to answer the need for high quality, design-conscious clothing and accessories for women with fast-paced lifestyles. World travelers, sports lovers, fitness fans, commuters, moms, students and fashionistas will find what they need with her designs.
It is always an honor to learn and write about talented and innovative female entrepreneurs. Debra Chin proves you can take an idea and make it a global success!
This post was published on the now-closed HuffPost Contributor platform. Contributors control their own work and posted freely to our site. If you need to flag this entry as abusive,
send us an email
.