It'll be nothing but a good time when industry leaders explain how to offer customers something to believe in this fall.
Businesses can't exist without customers – or at least not for long. And successful entrepreneurs know there are always better and more innovative ways to engage their clients. Isn't that how companies grow, after all?
Entrepreneurs, small-business owners and a host of other professionals will learn to be customer-experience legends at the second-annual NextCon in October. Hosted by Arizona-based Nextiva, a cloud-based communications provider, NextCon will welcome business leaders to Scottsdale's Talking Stick Resort Oct. 23-25, where they will learn tools and strategies to drive business growth and increase profits.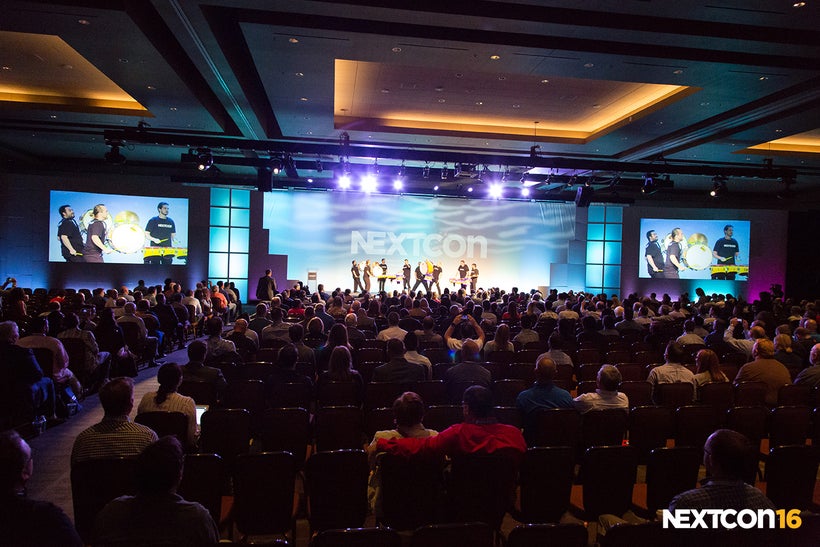 Some of the most celebrated brands in the realm of customer service will offer NextCon participants insider strategies, including advice from Nextiva's CEO Tomas Gorny, best-selling author Carol Roth and the Motley Fool's Nate McMahon, as well as best-selling author Neil Patel, Altimeter's Brian Solis and several other major names in the entrepreneurial stratosphere.
NextCon participants will learn to unlock innovative customer-experience tools in this exciting three-day event. This year's NextCon will also feature three new experiences designed to offer recommendations and improve business communications and customer experience, including:
The XBert Bar that will connect participants with a Nextiva XBert to learn how to better leverage current products and streamline communications.
The XBert Experience, which will offer hands-on training and demonstrations of some of the most exciting tools and technology in the industry.
The Next-Gen Nextiva, which will provide a sneak preview of the latest technology, including NextOS, the revolutionary all-in-one communication platform for providing amazing customer service.
"No business can survive without loyal customers," Tomas Gorny, founder and CEO of Nextiva, said in a press release. "The best way to build that loyalty is by delivering an amazing customer experience. That philosophy is at the core of Nextiva and will be the driving force behind this year's NextCon. We will equip all attendees with real and immediate ways they can positively impact their customer experience and drive their bottom line."
NextCon attendees who choose VIP access will even be treated to an exclusive party and concert featuring 2003 Rock and Roll Hall of Fame inductee and Poison front man Bret Michaels.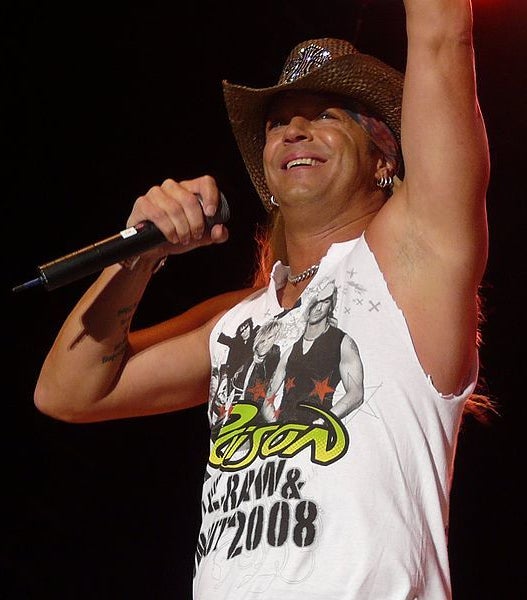 While the concert will certainly be a highlight of the conference, there will be plenty more fun to be had, if last year's NextCon was any indication.
"I must say I was amazed," said one 2016 attendee. "There were so many speakers that truly helped me see things differently. Thank you Nextiva for really having a conference where no matter what business you are in, it was relevant, exciting, and worth the time and travel to be part of something great!"
Other participants apparently agreed.
"We were sponsors and our whole team thought it was phenomenal," remarked another 2016 participant. "The EXPO was a huge success, and we got a lot of leads to increase business and educate on what we do."
Of course the highlight for many attendees is the insight provided by some of the industry's biggest names.
Tomas Gorny
Nextiva's Tomas Gorny hails from Poland, but has grown into one of America's great technology visionaries. Not only is he the founder and CEO of Nextiva, but also brands including Unitedweb and Sitelock. He even serves on the board of directors for Endurance International Group.
After he founded IPOWER in 2001, he quickly grew the web-hosting company into one of the most popular in the United States before it merged with Endurance in 2007.
Gorny founded Nextiva in 2006, and continues to pioneer new technologies that redefine how businesses communicate. Nextiva is now the fastest-growing telecommunications company in North America – so apparently Gorny knows a thing or two about growing a brand.
Carol Roth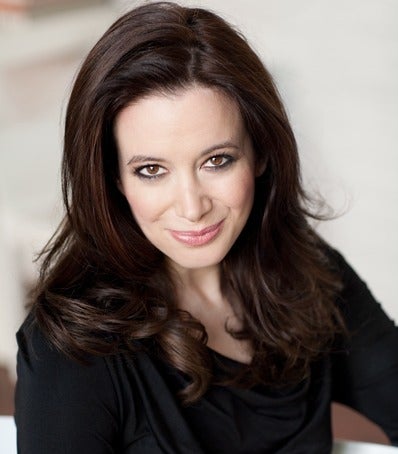 Best-selling author and entrepreneur Carol Roth is not only a national media personality, but she's also the creator of the legacy-planning system Future File. Roth is also author of the New York Times' best seller, "The Entrepreneur Education," and other expert multimedia commentary that covers both large and small businesses, the economy, current events, politics and pop culture.
Neil Patel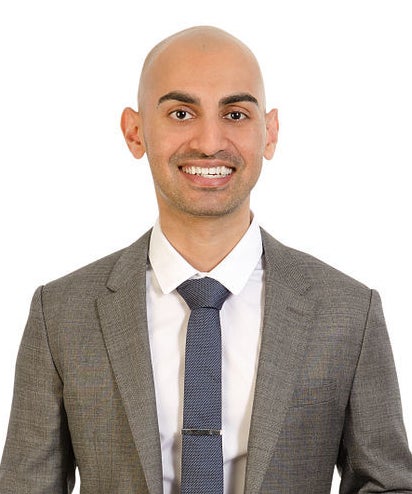 Co-founder of Crazy Egg and Hello Bar, Neil Patel has helped established brands such as Amazon, NBC, GM, Hewlett-Packard and Viacom further grow their revenue. Recognized by President Barack Obama as a top 100 entrepreneur under the age of 30, Patel was also ranked as one of the United Nations top 100 entrepreneurs under the age of 35.
Patel has co-authored, "Hustle: The Power to Charge Your Life with Money, Meaning and Momentum," due out in September, and he has even been awarded Congressional Recognition from the U.S. House of Representatives.
The Wall Street Journal has called him a top web influencer, and Forbes calls Patel one of the top 10 online marketers. Entrepreneur even says Patel has created one of the 100 most brilliant companies in the entire world.
Brian Solis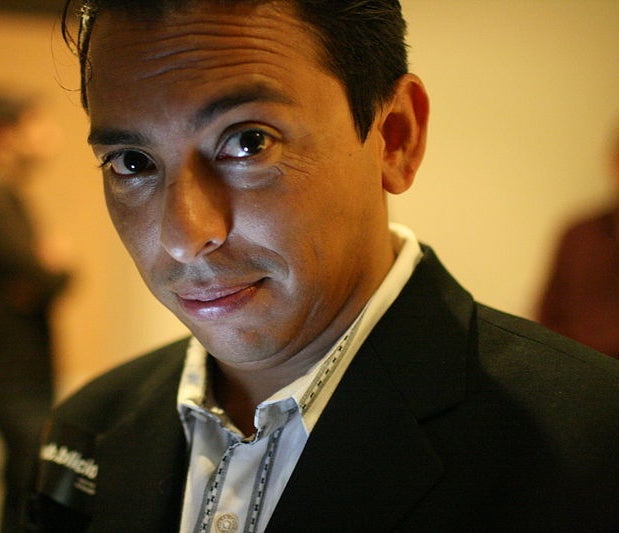 The principal analyst and futurist at Altimeter, Brian Solis has been called one of the greatest digital analysts of our time. Not only is he a successful strategist, but Solis is also a world-renowned keynote speaker and digital anthropologist, who studies disruptive technology and its impact on business and society.
In his reports, articles and books, Solis humanizes trends to help people understand how the world is changing, why and what to do about it. Solis' current research explores digital transformation, corporate innovation, experience design, culture 2.0 and "the future of" industries, trends and behavior.
Nate McMahon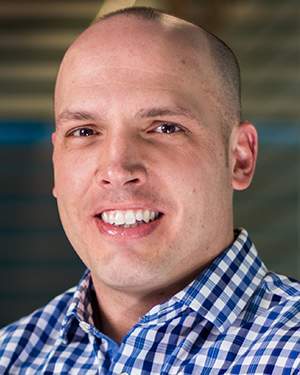 With a passion for helping good businesses become great through the use of technology to identify, engage and unleash a company's top talent, Nate McMahon works as a coach, project manager and coder for The Motley Fool. There, he helps build and scale the company's renowned workplace, "Next Practices."
Apparently McMahon is doing a good job. In 2015, Glassdoor named the Motley Fool the No. 1 best mid-size company for which to work in the United States. It is the only company, out of 125,000 nationwide, to receive this award two years in a row.
Other NextCon speakers will include Design Symphony's chief experience composer Joey Coleman, renowned speaker and author Micah Solomon and Mike Michalowicz, author of a global best-seller, "Profit First, The Pumpkin Plan and The Toilet Paper Entrepreneur," which BusinessWeek deemed "the entrepreneur's cult classic."
While general admission to the event is $599 and VIP access is $799, attendees who register by Aug. 31 can save $200 per person. Group discounts are also available, with a team three-pack of passes, which include everything in a single pass, but provide admission for three people from the same company who register at the same time.
This post was published on the now-closed HuffPost Contributor platform. Contributors control their own work and posted freely to our site. If you need to flag this entry as abusive,
send us an email
.