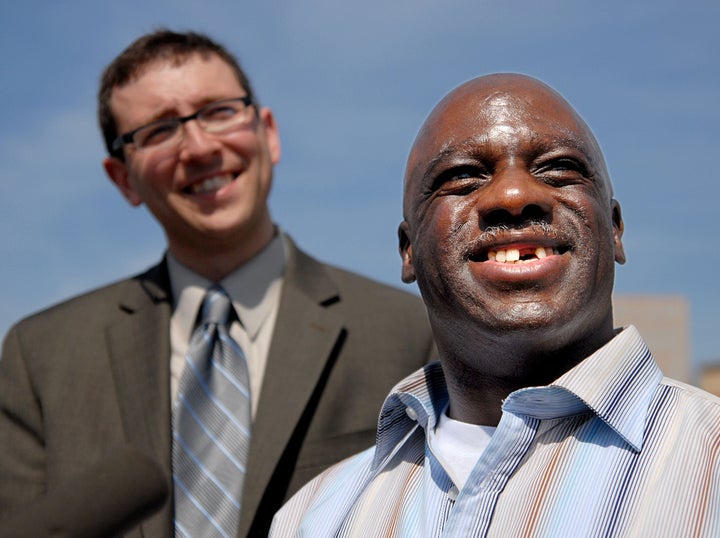 An alleged victim of torture at the hands of former Chicago police head Jon Burge filed a federal lawsuit Tuesday against both the city and Burge over the 25 years he spent behind bars for a 1986 double murder he did not commit.
Eric Caine, 46, said in a news conference that he was tortured at the infamous South Side police station unofficially dubbed "the House of Screams," by detectives into confessing that he, at the age of 20, killed an elderly couple, Vincent and Rafaela Sanchez, in their South Chicago home.
"I can't even put a number on the years I lost," Caine said Tuesday, as reported by the Tribune. "There are no words in my vocabulary to express the pain that I felt."
Chicago Innocence Project director David Protess addresses Caine's story in a The Huffington Post blog earlier this year. In October, Cook County Judge Michael McHale denied Caine's request for a certificate of innocence, making it next to impossible for him to collect restitution under an Illinois law that compensates officially exonerated prisoners.
"It's not the first time I've been denied," Caine reportedly told Protess in October. "I'll have to keep going through the fight. But I'm ready for the next round."
WATCH a previous report on Caine's March release from prison and tossed-out conviction: