These days it's fashionable for celebrities to hitch their stars to the green movement. Many of them claim to be green, but in my experience, only a few are really doing substantive things to back up the PR flackery. Ed Begley Jr. rides a stationary bike each morning to power his coffee-maker, admittedly on the lunatic fringe. He is certainly the trendsetter in Hollywood, having made a second career out of going green. But a number of others who shall remain nameless don't have much on their resumes beyond a couple of PSAs or donations. I recently found a celebrity who is not only adjusting her personal lifestyle but has embraced the business of going green. Enter Eva Longoria Parker, the not so desperate housewife.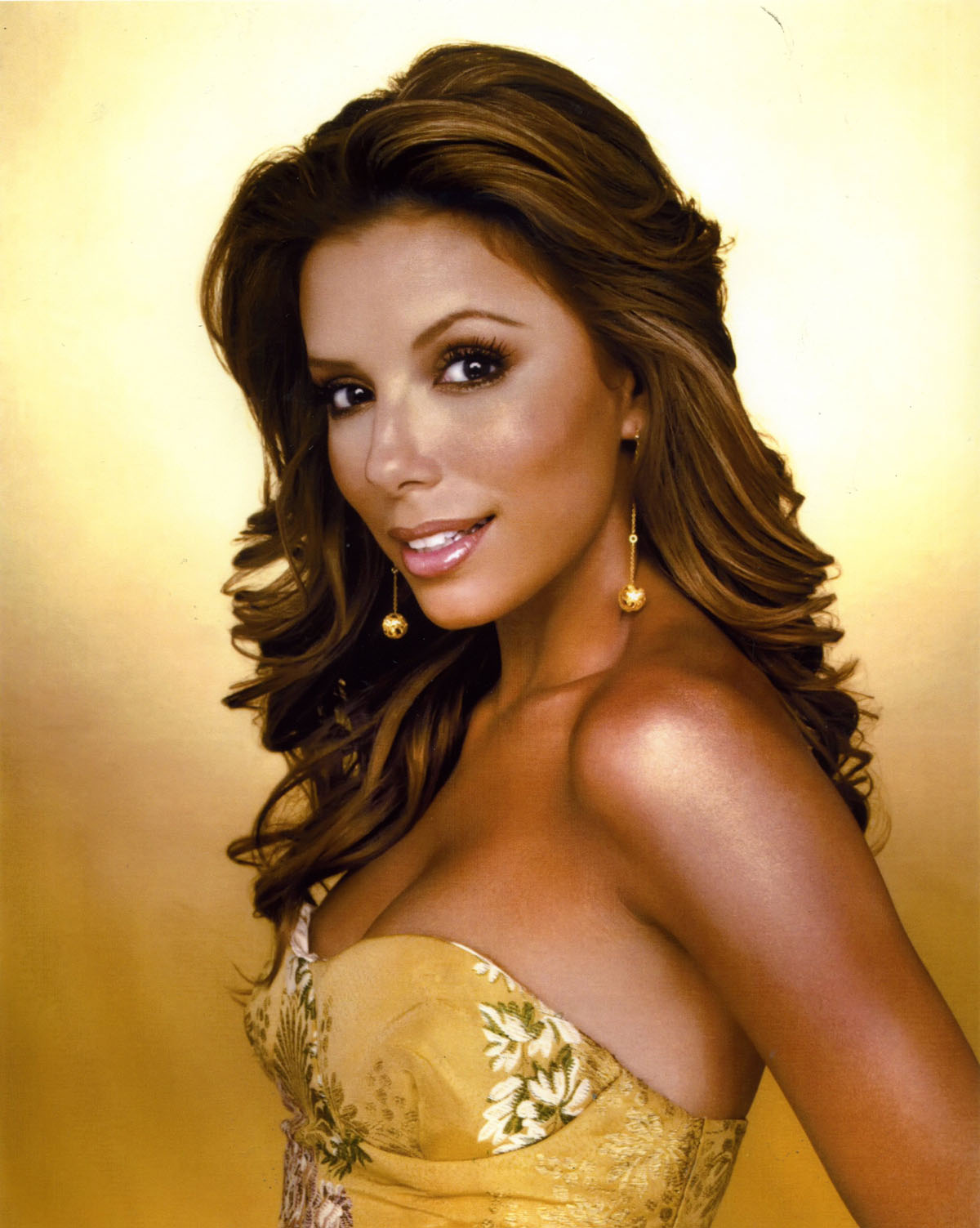 Pictured: Eva Longoria 2009

While attending the launch of Las Vegas' City Center project for SierraClubGreenHome and the Huffington Post a few weeks ago, I had a chance to catch up with the stunning actress. She is owner of Beso, a new Las Vegas restaurant/nightclub which occupies a very prominent spot in the Crystals retail center, across the bridge from the Mandarin Oriental.
Longoria Parker explains how she became an environmentalist: "Growing up on a ranch with lots of land and animals, I came to appreciate the beauty of nature and the simplicity of life. It is because of this that I have an intense love for the earth and mother nature. My father instilled in me the idea of conservation at an early age and it has stuck with me since. He would take us camping for days at a time and teach us how to eat and survive off the land. He taught us how to find water, what berries to eat off trees, how to plant our own vegetables. I remember my dad always walking around the house turning off lights constantly and always yelling at us if we left the water on while brushing our teeth. To this day, I cannot be in a house where there are lights on in a room that is not being used. And I often yell at Tony for leaving the water on while brushing his teeth. I have managed to carry my conservation ideas into my own life. I don't use bottled water in the house, we recycle, and use reusable bags at grocery stores. So when the time came to build out Beso and the Nightclub Eve in Vegas, I wanted to take advantage of the opportunity to do this right for mother earth."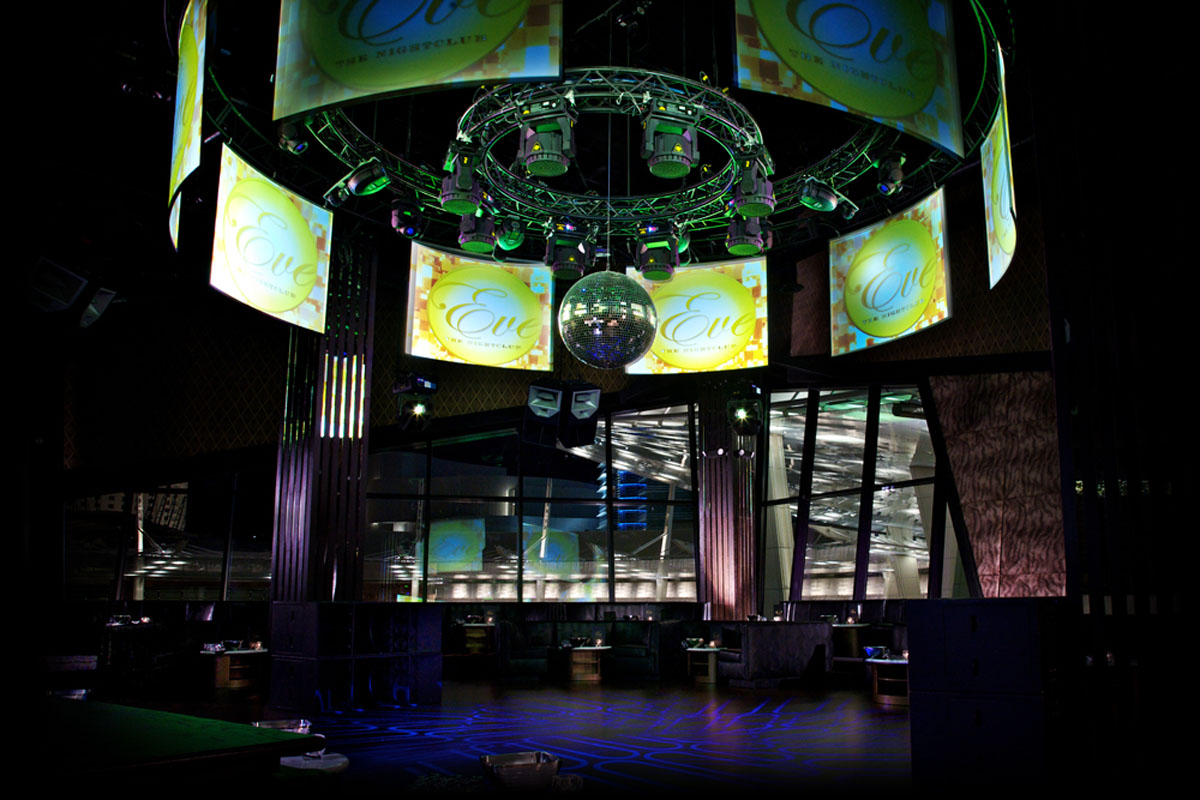 Pictured: Eve Nightclub in City Center
The original Beso is already a successful L.A. restaurant. The City Center edition was created as a green version to meet LEED certification, with upgrades such as: a special $350,000 stove hood and scrubber to filter volatile organic kitchen compounds; Swarovski crystals which were reclaimed from the Oscars broadcast for use as chandeliers; reclaimed woods throughout; recycled wallpapers; recycled and compostable to-go boxes; recycled paper menus; a green cleaning crew; lots of natural light to save power during the day; locally sourced building materials to save on shipping and reduce the transportation carbon footprint.
In case you're wondering, the food is fabulous, portions generous, and the ambience is ultra chic, although the menu is priced accordingly. As neighboring City Center hotel, ARIA, opened its doors for the first time, I watched the fireworks light up the sky from Beso's upstairs club space. Daniel Libeskind's abstract architecture provides plenty of daylight to reduce energy bills, while behind the cantilevered windows, the views of City Center and the Strip make you feel like you're inside a life-sized prism. This is unique to any Las Vegas strip haunt.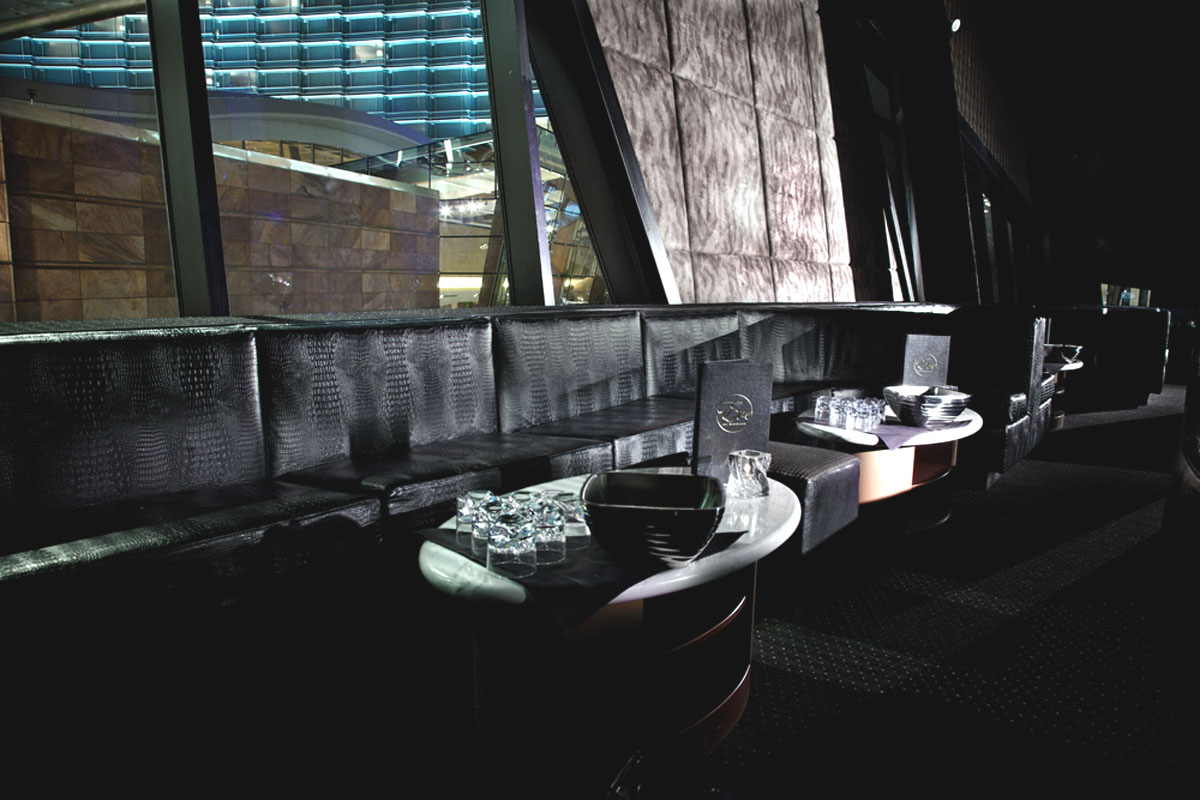 Pictured: Interior of Eve upstairs, note Daniel Libeskind windows
Beso was not Eva's first blush with going green. Eva and husband, NBA player Tony Parker, personally live in two green homes, one in L.A. of course, the other in Texas (he plays for the San Antonio Spurs). She is the driving force behind HEB Bags, which are green shopping bags to replace plastic for the HEB grocery chain in Texas.
Longoria is also developing the Greenville Project in Portland. This is a refurbished all-green mall that will be converted from an existing building. Greenville is billed as a hip, fully sustainable project that will set the tone for green urban lifestyles. It systems will save 1.2 million gallons of water over the current infrastructure, and power costs will decrease by 30 percent. It is scheduled to come on stream in late 2010. For more information, check out this video.
Longoria recommends that the typical American family do the following things to go green: "I always find that a huge misconception for people is that they feel one person cannot make a difference in the world of conservation. And it is actually the contrary; we can change the world one person at a time. You can make very small changes in your life that will have a huge impact on our future. You don't have to make extreme choices to help make the world a greener place. Plant a tree, recycle, use reusable bags at the grocery store, don't filtered water in reusable canteens, reuse your towels after showers, next chance you get to buy a new car -- buy a hybrid, it will change your life. Every little bit helps and makes a huge difference."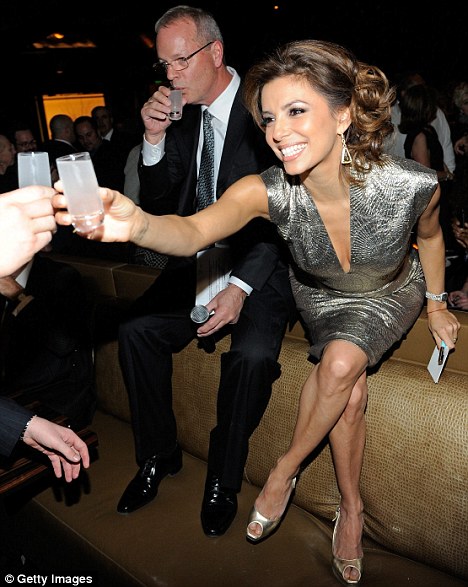 Pictured: Eva toasting the opening of Beso.
There will be more successes if Longoria continues her over-achieving career beyond Hollywood. She is regarded as a very shrewd businesswoman by her partners, and takes a hands-on approach to all her business ventures. Here's hoping that other Hollywood stars follow suit and help lead public opinion toward the need to go green.