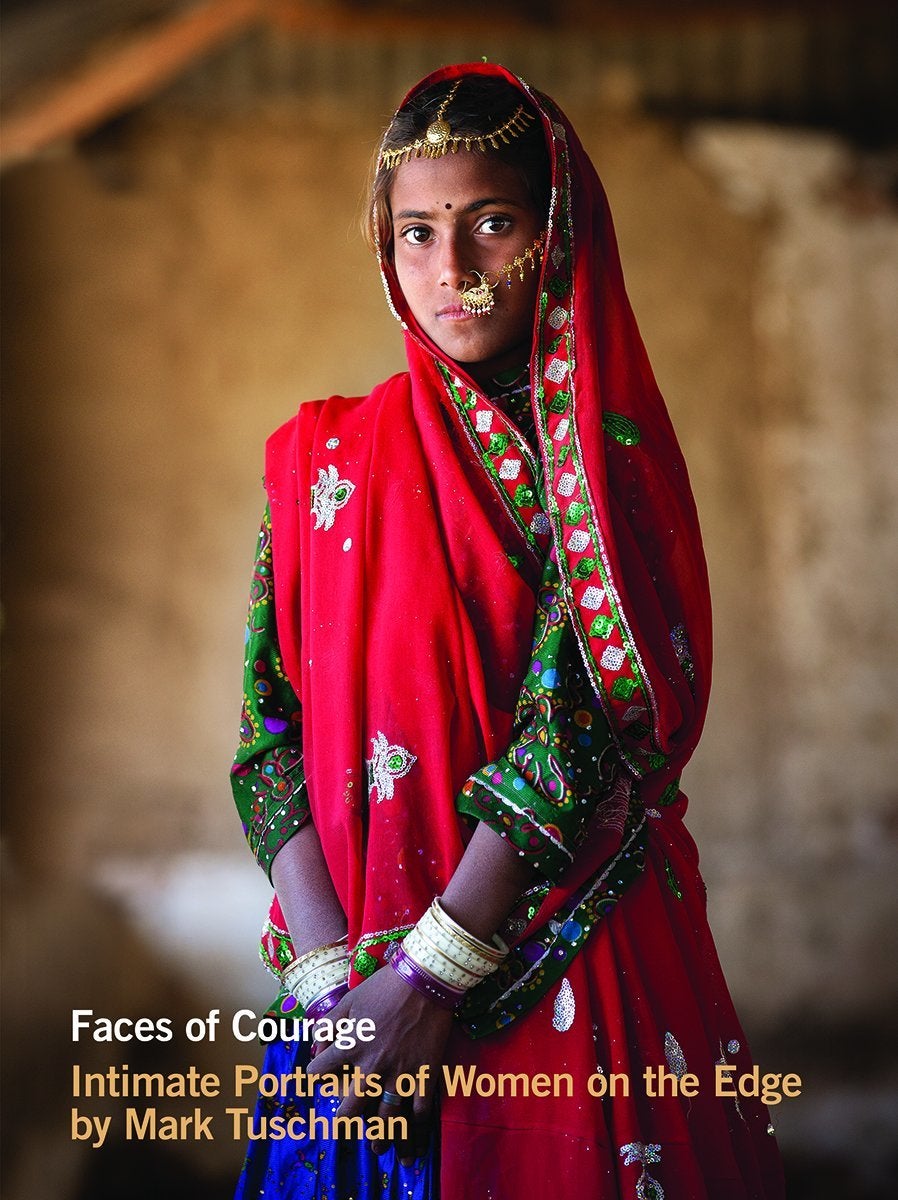 On the cover of Mark Tuschman's photography book, Faces of Courage, a young girl of 13 stares boldly at the viewer. Her name is Kala and she lives in the rural Pali district of Rajasthan, India. Kala has been married since she was three months old; she's lived with her parents throughout childhood but now, as a teenager, she's preparing to move in with her husband. 
A quick glance at her portrait might prompt a viewer to question the injustice ingrained in a tradition that pushes a girl of Kala's age to become a wife. Nonetheless, Kala faces the camera with quiet dignity and incredible strength, possessing a mature gaze that belies her youth.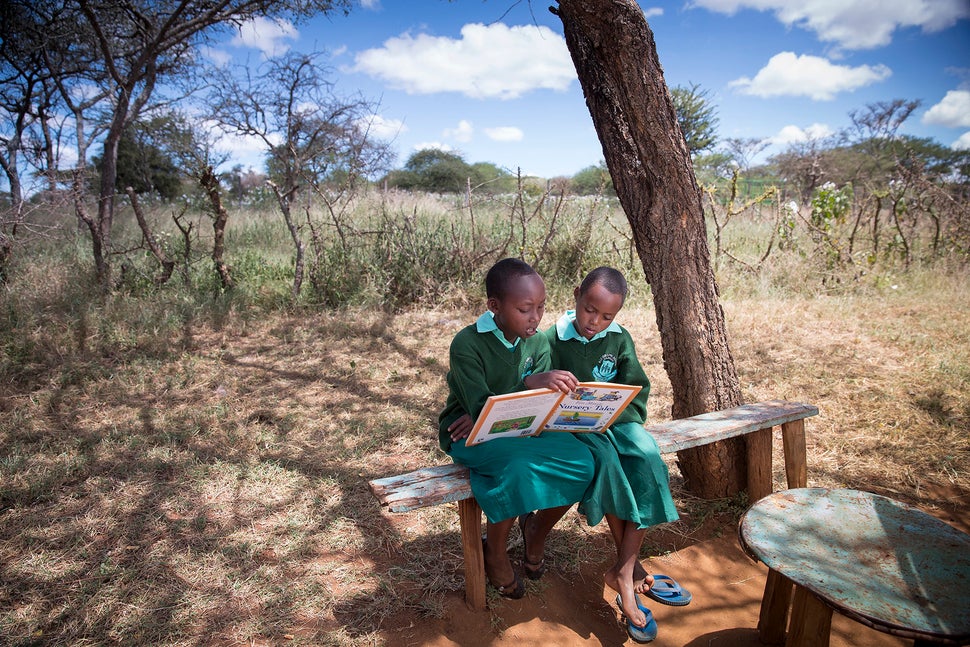 Tuschman's book, based on a series called "Faces of Courage: Intimate Portraits of Women on the Edge," illuminates the unfathomable struggles many women around the world are forced to endure every day. Forced marriage, domestic violence, sexual abuse, human trafficking, limited access to education -- the compilation highlights the fact that too many mothers and girls around the world are denied basic control over their bodies and their minds.
The women in Faces of Courage live in dangerous, sometimes life-threatening conditions, for no other reason than they fact that they were born women in a particular location on planet Earth. Tuschman's images, however, take an ultimately optimistic tone, celebrating the immense bravery and resilient spirit of the countless individuals whose stories frequently go untold, rather than focusing on the root of gender inequality in various countries. The series echoes the words of American cultural anthropologist Margaret Mead: "It has been a woman's task throughout history to go on believing in life when there was almost no hope."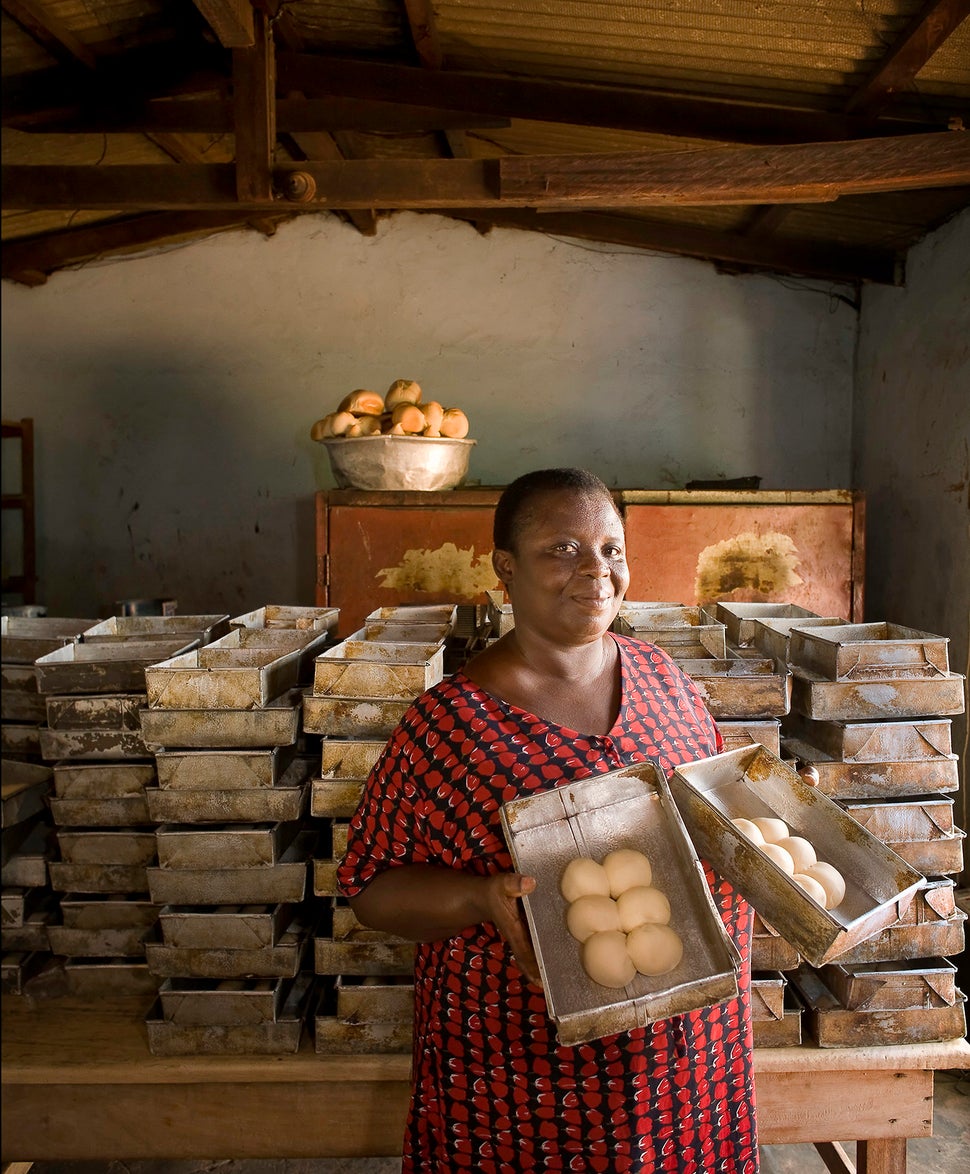 Beyond the gripping portraits of powerful women, Tuschman's images also highlight the work and progress made by grassroots organizations like WomensTrust and the Bixby Center's Girl-Child Education initiative to empower women worldwide. Providing computers to young students, treating AIDS and HIV, supporting small women-led businesses, conducting surgery to repair life-threatening injuries during childbirth -- the list of efforts to liberate and educate women goes on and on.
As Jill Sheffield writes in the book's introduction: "This is not a book about women and girls as victims. Mark has combined sadness with hope, problem with solution, and tears with smiles. He has shown us strength and resolution. In doing so, he has hit upon the magic combination necessary for making progress. We cannot just look at the problem -- we have to inject hope and possibility into this reality. If we cannot, we would be unable to move forward. I look at the faces of young girls in this book, and I smile. I smile at their joy and their potential."
Together, Tuschman's unflinching photos make painfully clear just how much work still must be done on the road to shaping a world that is safe and equal for all its inhabitants. As American suffragist Alice Paul once said: "There will never be a new world order until women are a part of it."
PHOTO GALLERY
I need feminism because...