Did you know that Volvo is struggling to sell cars in America? Or that the sandwich chain Quiznos is in serious debt? Below are nine surprising companies that could actually be on the verge of dying. If they don't reshape their business models, you just might have to say goodbye to these big brand names sometime soon...
1. Quiznos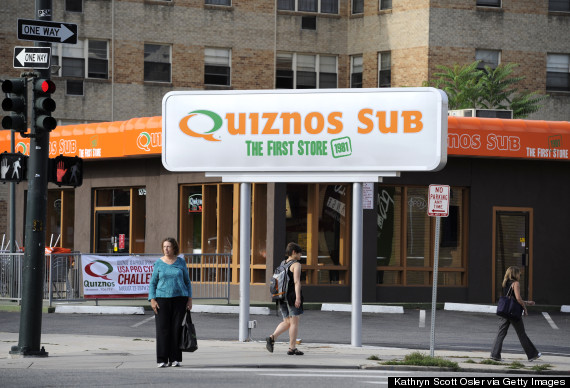 What set them apart: "Mmm... toasty." Toasted sandwiches. Founded in 1981, founder Jimmy Lambatos claimed what set Quiznos' sandwiches apart from others was that they toasted each and every one, because "heating anything brings out the flavors in food products."
What went wrong: Once every other sandwich chain started toasting their sandwiches, Quiznos just wasn't that unique anymore. Even worse, for a very long time, Quiznos kept its prices well above Subway's, which likely cost them with customers during the recession.
Where they are now: Quiznos has gone down from 5,000 stores at their peak to around 2,100, with hundreds of more locations close to shuttering. The Denver-based chain recently missed payment on a loan and is working to restructure its nearly $600 million dollars in debt.
Who's doing it right: Subway. In 2008, amid a huge recession, Subway surpassed the 30,000-restaurant mark. CEO Fred DeLuca credits Subway's success to their simplicity. "The preparation is mostly done in front of the customer. That simplicity is really what attracts our franchisees," he said. "You see it, and you can do it".
2. JC Penney
A list of all the JC Penney stores that will be closing in 2014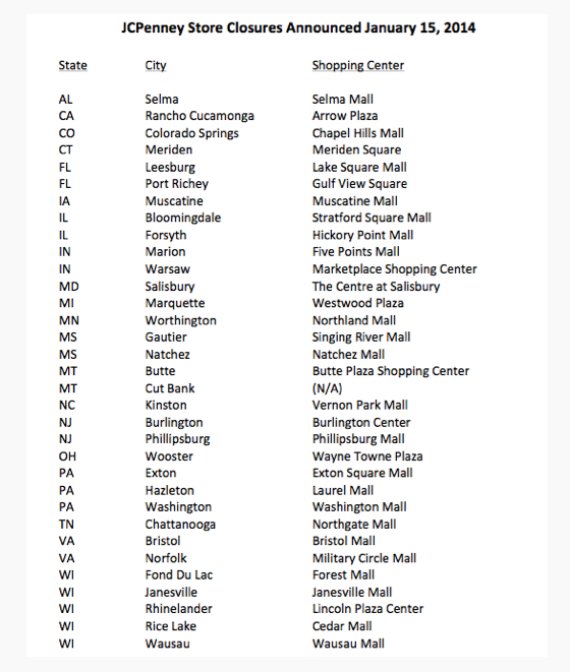 What set them apart: As one of the largest American mid-range department stores, JC Penney seemed to be making all of the right decisions until about four years ago. They were successful with store expansion and kept certain things when other department stores nixed them. For example, when Sears closed its catalog business in 1993, JC Penney became the largest catalog retailer in the United States. Also, by incorporating outside companies within their stores, like Sephora and Seattle's Best Coffee, JC Penney offered a diverse customer experience.
What went wrong: But by adding companies within their stores, JC Penney also lost its identity. They moved away from their target customer, the middle-income American, and started trying to appeal to a higher-income clientele. Unfortunately, their customer base wasn't interested in shelling out the money to get their nails done at a JC Penney.
Where they are now: In an effort to get back to the path of profitability, JC Penney recently announced they would be closing 33 stores and cutting 2,000 jobs.
Who's doing it right: Macy's. Although they also cut 2,500 jobs this year, the successful department store did so in order to maintain their current profit margins and to avoid the problems JC Penney is currently facing. It also doesn't hurt that Macy's has established itself as a permanent fixture of American pop culture, with the Macy's Thanksgiving Day Parade and its annual Fourth of July fireworks event.
3. Zynga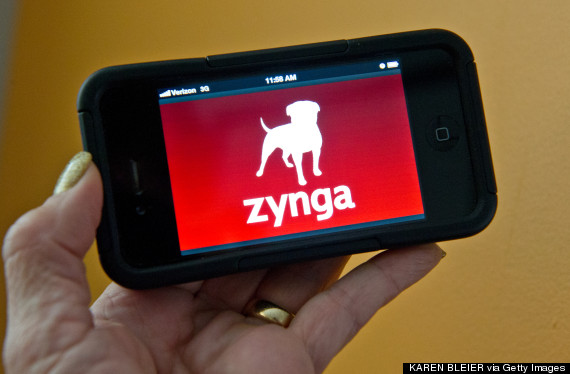 What set them apart: Founded in 2007, gaming company Zynga was at one point worth around $20 billion. They launched one of the most popular social networking games ever: FarmVille. It was one of the most popular Facebook games for months, but as of January 2014, FarmVille is ranked as the 45th most popular Facebook game.
What went wrong: In March 2012, Zynga experienced something of a turning point when it purchased OMGPOP, a gaming company behind the popular mobile game Draw Something. However, a noticeable drop in the game's popularity was seen after the purchase, with daily users dropping from 15 million to 10 million in the first month after the acquisition. Zynga experienced problems beyond bad investments. The company was known to be somewhat rogue and unorthodox: Several employees have spoken out against Zynga's workplace standards and getting stiffed out of stock options. Zynga also relied too heavily on Facebook, and as the social network changed, the company couldn't keep up.
Where they are now: The company hired a new CEO, Don Mattrick, the former head of Microsoft's Xbox business, who has slashed jobs and cut back on outside ventures and collaborations. However, their mobile problems still remain, and unless Mattrick can think of a way to successfully transition Zynga's online gaming platforms onto a mobile setting, the company could be facing some rough waters ahead.
Who's doing it right: Supercell. The Helsinki-based start-up is the highest valued mobile application company in the world. They have huge success with the mobile and tablet games, Clash of Clans and Hay Day. Their success could be because gaming is about as popular in Finland as it is in the United States, but players in Finland play more on their mobile devices. Also, it doesn't hurt that Finland has the world's highest proportion of people employed in technology.
4. Red Lobster
What set them apart: Red Lobster is still one of the only and definitely the biggest American casual dining restaurant dedicated to seafood. Also: Cheddar Biscuits. The restaurant always serves a basket of these garlic cheese biscuits as you wait for your seafood, and they have developed a huge fan following.
What went wrong: The problem isn't only with Red Lobster: Many sit-down restaurant chains seem to be doing poorly lately. Ruby Tuesday recently announced it was closing 30 of its restaurants. While most of these companies are blaming poor sales on the bad economy, the problem also lies in the fact that the economy has given birth to a variety of new and different fast-casual dining establishments. Many of these places also don't require waiter service. Restaurants like Panera Bread and Smashburger, for example, offer the same food prices without having to tip someone for bringing it to your table.
Where they are now: Red Lobster is in the most trouble in terms of fast-casual dining establishments. In December, parent company Darden Restaurants announced that it had intentions to sell Red Lobster or spin it off into its own company. However, Starboard, a big investor in Darden Restaurants, announced that they feel the company's decision to sell or spin off Red Lobster wasn't a good idea. They wrote a letter to Darden urging them to consider other options, such as improving operations and cutting company costs nationwide. "We believe a separation of Red Lobster as currently conceived could destroy substantial value," Starboard managing member Jeffrey Smith wrote in the letter.
Who's doing it right: Chili's. While this company isn't necessarily doing well, they have recently added delivery service to help boost sales. However, their delivery method is a novel and risky approach. They are only offering delivery for orders that are over $125 and they are asking employees to use their own cars for delivery to cut costs.
5. BlackBerry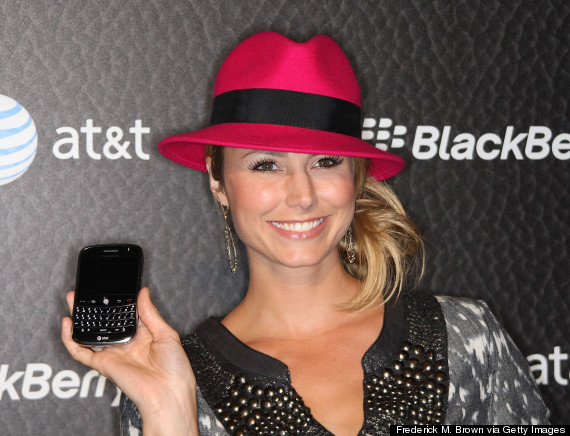 What set them apart: It wasn't called a "Crackberry" back in 2007 for nothing. Right before the iPhone was announced, BlackBerry phones were the most popular mobile devices on the market. They truly dominated in the "cool" factor, with every celebrity owning one.
What went wrong: Two new phones appeared: iPhones and Droids, a popular line of phones that helped popularize Google's Android operating system. These revolutionary touchscreen smartphones turned the Blackberry into a stale and antiquated device. BlackBerry thought that their phone with a keyboard would still attract more professional and business-oriented people, but they were mistaken. Most people, regardless of whether they used their phone for business or pleasure, switched over to the iPhone or the Android-operated smartphones and BlackBerry seriously lost its momentum.
Where they are now: In January 2013, BlackBerry released its latest device -- a touchscreen smartphone. Even with popular integrated apps, the product failed to take off. Their sales have crumbled, and in September 2013, the company pre-announced second quarter earnings, reporting that they'd missed estimates by nearly 50 percent. They also announced they were cutting 4,500 workers and getting out of the consumer business, sparking up rumors that they would merge or sell the company. Recent reports suggested that the Department of Defense had offered BlackBerry some much needed good news, however, with plans to buy 80,000 of the company's devices, though the DOD later denied that any new orders had been placed and that the confusion had been over an earlier existing order.
Who's doing it right: Samsung. The creators of the popular Galaxy smartphone have risen to the top of the mobile game, due to the simplicity of their phone. In October 2013, Samsung beat Apple as the most profitable smartphone company in the Global Brand Simplicity Index 2013. The index measures the ease that consumers have with different brands, based on the simplicity or complexity of their "products, services, interactions and communications in relation to industry peers."
6. The WNBA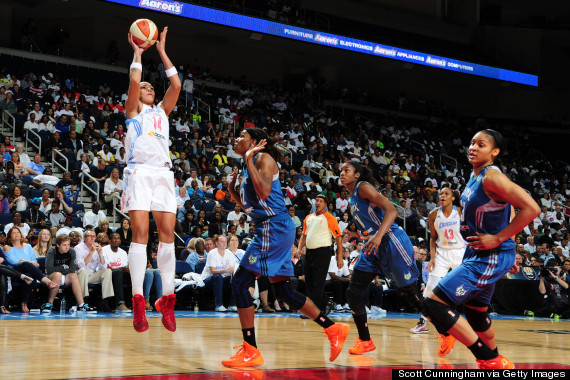 What set them apart: This one's pretty obvious: Professional women's basketball. The Women's National Basketball Association was founded in 1996, comprised of 12 teams designed to be a counterpoint to the National Basketball Association (NBA).
What went wrong: Unfortunately, the public just isn't that interested in professional women's basketball. The league, which once had as many as 16 teams, has since been downsized to 12. Attendance at the games has also been horrible, with average regular season attendance per game at only 7,457 in 2012, compared to about 18,000 for the NBA. In 2013, the attendance rate improved by three percent.
Where they are now: David Stern, the protector of the WNBA, will retire in February. As the commissioner of the NBA for the past three decades, he has been a strong supporter of keeping the WNBA afloat. Without him, it's unsure how the association will fare financially.
Who's doing it right: The Ladies Professional Golf Association (LPGA). Founded in 1950, the LPGA is the longest running women's professional sports association. Perhaps this is due to the higher prevalence and knack for female golfers to develop a "celebrity status."
7. Volvo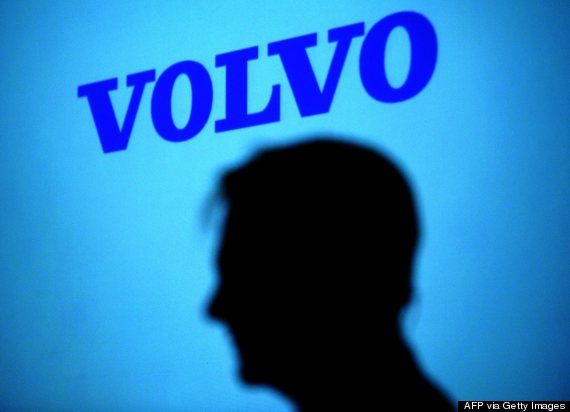 What set them apart: How many parents have relied on Volvos to protect their precious and inexperienced teenaged drivers? Volvo was long thought of as the typical safe and approachable vehicle, once packing high school parking lots.
What went wrong: Volvo competes with way too many car brands. The Swedish manufacturer is in direct competition with mid-luxury cars, like Toyota and General Motors, while also finding itself up against lower-priced high-end cars from Mercedes and BMW. Therefore, the demand for Volvo has suffered.
Where they are now: The company sold a total of 427,840 cars in 2013. Most sales occurred in China, which is predictable, since it has been Chinese-owned for the past three years. Sales were lackluster in its primary markets: Europe and the United States.
Who's doing it right: Volkswagen. One of Volvo's biggest problems seems to be their small selection of car choices and types. Volkswagen owns Audi, Porsche, Skoda and Seat car brands. This allows for a company with a diverse and large audience -- they can market their cars to people of all financial levels. In 2013, VW delivered a record 9.5 million cars and commercial vehicles, a 4.8 increase in sales.
8. Martha Stewart Living Magazine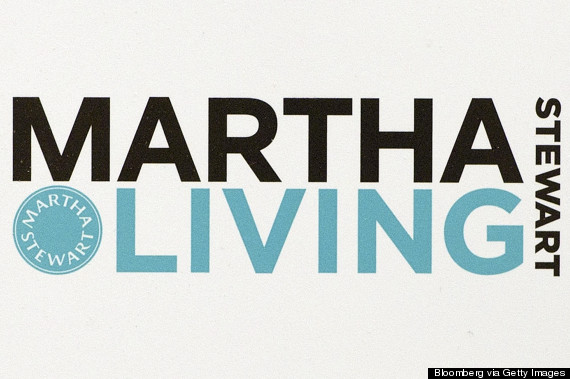 What set them apart: Lifestyle personality Martha Stewart is extremely popular, so it only makes sense that her magazine and television show, both of which started in the early 1990's, would resonate very well with the American public.
What went wrong: Martha Stewart Living Magazine can't sell advertising pages at all. According to the Media Industry Newsletter, the magazine's advertising pages fell from 1,306 in 2008 to 766 in 2012.
Where it is now: In the past five years up to the end of 2012, Martha Stewart Living's publishing revenue fell from $179.1 million to $122.5 million. It lost $62 million from 2012 to 2013, and its publishing revenue dipped to $19.4 million, from $27.6 million. They have had to discontinue two of their smaller magazines: Everyday Food and Whole Living.
Who's doing it right: Playboy. Since Martha Stewart Living Omnimedia is undergoing a huge restructuring from a media company to a merchandising enterprise, the major transition could make shareholders uneasy. New York Times writer David Carr has suggested taking a hint from a different kind of major lifestyle brand, Playboy, and making the switch from being a public company to a private one.
9. Abercrombie & Fitch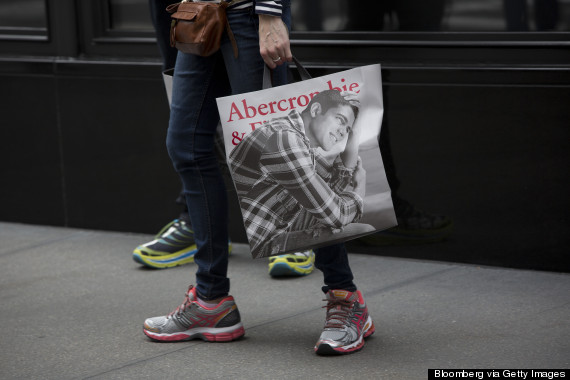 What set them apart: About ten years ago, Abercrombie & Fitch was all the rage among preteens and teenagers. It was founded in 1892 in Manhattan and started out as a luxury sporting and excursion goods brand. In the early 1990s, the company re-shifted to target the 18- to 22-year-old group who aspired to wear popular "casual luxury" clothing. They succeeded immensely and created three offshoot brands: Abercrombie Kids, Hollister and Gilly Hicks. (A fourth, short-lived spinoff, Ruehl No. 925, offered upscale outerwear and accessories between 2004 and 2010.)
What went wrong: Abercrombie & Fitch failed to realize that teens' values have shifted from the 90's to present day. Instead of wanting to fit the mold, Ashley Lutz at Business Insider says teens today want to be unique and not look like everyone else. Also, in today's economy, a lot of American parents find Abercrombie & Fitch's clothing to be too expensive. And, after all, they are often the ones footing the bill in this case.
Where they are now: The company's stock has underperformed in the S&P 500 over the last five years and is down 30 percent in the past year. It also has been voted as one of "The Most Hated Companies in America" by 24/7 Wallstreet.
Who's doing it right: Urban Outfitters. While Abercrombie & Fitch and Urban Outfitters have both recently been criticized for over-characterizing their customers, Urban Outfitters offers enough diverse items to succeed. Also, Urban Outfitters gets a quarter of its revenue from e-commerce sales, far exceeding Abercrombie & Fitch's internet success.
CORRECTION: An earlier version of this story incorrectly stated that the WNBA had been downsized to six teams. It currently has 12, after having as many as 16. It also misstated the year that Abercrombie & Fitch was founded as 1893; it was the previous year.
This article has been updated to include additional information about Abercrombie and recent developments in Blackberry's relationship with DOD.
BEFORE YOU GO
PHOTO GALLERY
5 Most Hated Companies: 24/7 Wall St.