Just because summer has come to an end, that does NOT mean ice cream season is over. Au contraire, the season is just getting warmed up. Summer might feel synonymous with ice cream because it's hot and ice cream is, well, cooling. But ice cream is actually the perfect vehicle for fall flavors. We're talking pumpkin, spice and everything nice. (Plus, chocolate, caramel and apple.)
Some of them can be found at your local supermarket, and others have to be ordered online. All of them are worth seeking out. Because if nothing else, ice cream is worth the effort.
Here they are, in order from great to must-try.
BONUS: Salt & Straw's Potion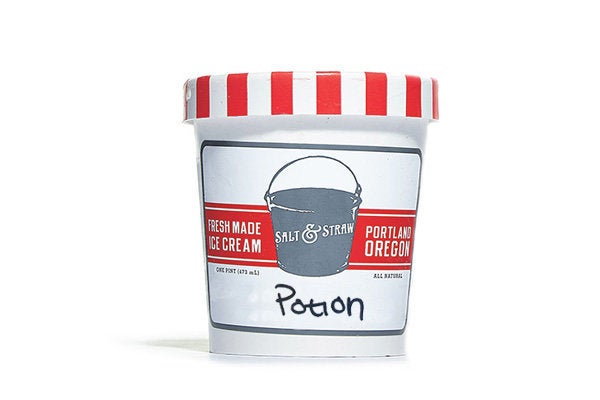 This flavor doesn't belong in our fall flavor lineup, but it needed a mention. We have just one thing to say about this red-fruit flavored sorbet: it's made with Pop Rocks. If you love fruit candy, this is your pint. This flavor isn't for everyone, but it does perfectly encapsulate the Halloween spirit.
BEFORE YOU GO