The FBI is seeking a bank robber it has dubbed the "Spelling Bee Bandit," who leaves a distinct calling card during each heist.
He's believed to have hit four banks — in Peabody, Arlington, Reading and Burlington — since Oct. 31. It's not known how much money he's stolen.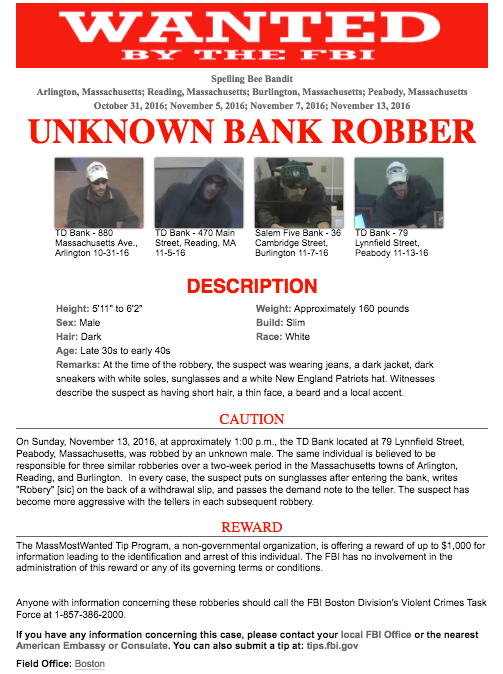 The slim, sunglasses-wearing man reportedly did not brandish a firearm during any of the heists, but is becoming bolder with each attempt, authorities say.
"It's not so much the amount of the loss," FBI special agent Daniel Romanzo told Salem News. "We're more concerned with the fact that this individual has become more aggressive with the tellers."
The MassMostWanted Tip Program is offering a $1,000 reward for information leading to the identification and arrest of the man, who is believed to be in his late 30s to early 40s and between 5-foot-11 and 6-foot-2 tall.
Anyone with information should call the FBI Boston Division's Violent Crimes Task Force at 1-857-386-2000.
BEFORE YOU GO