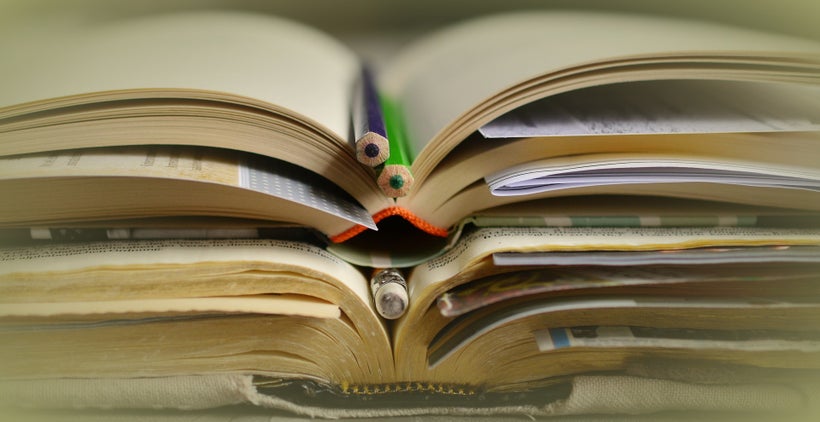 On June 9th - 11th, I participated in Startup Weekend EDU New York as a coach and mentor. Hosted at Hostos Community College in the Bronx, the event brought together entrepreneurs, developers, designers, digital marketers and students from universities and high schools, to envision comprehensive strategies to improve EdTech in the United States.
I was happy to take part in Startup Weekend for several reasons:
I believe in the transformational power of education and technology. Our future depends on our ability to raise educational standards by means of technology (and also by teaching coding at schools).
It was a perfect opportunity to share my knowledge and expertise as an entrepreneur, business owner and digital marketer with those who have it already and are going to need it in the near future. Helping young talent and sharing ideas with true professionals is never a bad thing.
The teams pitched really impressive ideas. They brought up such burning topics as efficient teaching of tech in communities, planning and measurement of results in EdTech, and professional development of teachers who teach coding.
Eugene Leventhal, CEO of eduDAO, a nonprofit that uses blockchain for crowdfunding and creates live events to build community, and Deborah Chang, the facilitator and founder of #NYCEDU and Nexus Works (plus, their team of volunteer leaders) did a superb job of organizing and running the event. Special thanks to the sponsors, too.
The weekend was super productive and inspiring, and I want to share some of the outcomes with you. Mainly, I would like to explain the problems that hinder the development of EdTech (listed below). Unless we solve these, the US will lag behind such countries as Canada, United Kingdom, Germany, Australia and France.

#1 Lack of Detailed Lesson Plans with Measurable Outcomes
How can we measure success in EdTech? Is it possible to create simple, transparent lesson plans that will satisfy the needs of diverse students? What types of metrics should we use to track data and progress?
Members of Planner Pro Team, guided by Desmond Seymour, tried to provide detailed answers to these questions. And they did it pretty well:
To begin with, they suggest collecting and analyzing lesson plans of teachers who teach coding now.
Secondly, they would create tests to survey students and parents, to assess whether the lesson plans are satisfactory in terms of simplicity, transparency and lack of bias.
Finally, when the survey answers are collected and analyzed, they would create an improved, customizable lesson plan that allows tracking of students' progress in intervals of 2, 4, and 6 weeks
Educators should have access to detailed lesson plans with built-in assessment metrics to measure success, and they need our help. Unless we, entrepreneurs, developers and IT visionaries, help teachers come up with simple, transparent and unbiased tools for formative assessment in coding and technology, we will not be able to foresee our future workforce, and this creates many hidden pitfalls down the road.
Let's imagine that you have an interview with a candidate who has a high grade point average, but during the interview you realize that he or she is actually a very poor coder. How is it possible? The answer is, the candidate's performance at school was insufficiently measured. And now you have to choose between hiring and reeducating the candidate, or simply keeping your company starving for developers.
The technology industry lacks talent already, and we have to help schools train better coders. Otherwise, we will have to teach them how to code on the job.
#2 No Access to High-Quality Content
Here is how Radmir Khodjakhanov framed the issue:
If we study technology with content that is not engaging or professional enough and does not relate to our experience, how can educators expect that we learn new skills efficiently and effectively? How can we learn out of context?
But this is only part of the problem. Educators are lacking professional personalized content as well. Therefore, they find it increasingly hard to improve their coding skills and increase their level of expertise in general.
And there you have it: Teachers cannot learn new things because they do not have access to professional content. Thus, they will never teach anything new to their students, which is a huge problem in an industry that is evolving at the fastest rate in the history of humankind.
Obviously, the goal of the IT community should be to provide educators and students with high-quality content that is simple and engaging enough, and personally relates to the educational background of every student and teacher.
#3 Schools Do Not Provide Mandated Professional Development for Tech Teachers
This problem closely correlates to the previous one.
Schools that specialize in EdTech still do not do a good job of providing professional development for technology teachers and instructors who teach coding. Here are at least two reasons why:
PD is very expensive, and the results are not sustainable.
PD is not personalized to meet the needs of teachers and their students.
The Training Wheels Team proposes to solve the issue by providing an adaptive, personalized online solution for school administrators, so they can manage and plan the exact technology teachers want to learn.
#4 Not Enough Coders and Teachers Who Teach Coding
As stated in a White House fact sheet on Computer Science for All, "...by 2018, 51 percent of all STEM jobs are projected to be in CS-related fields." Moreover, in the future over sixteen percent of all wages will be allocated to Computer Science occupations.
And yet, schools and universities in the US do not have, hire or train enough coders who teach coding and teachers who teach coding.
The solution seems to be fairly simple: Invest in coding courses for teachers, and make them PD programs.
But here is the problem: Many teachers are afraid to learn and teach coding. Though the demand is high, teachers do not want to learn how to code. Coding certification is always a burning issue, as educators find it too confusing and complex.
To address the issue, members of the Tutor Me Team offered the following solution: Encourage true coders to pass their knowledge and expertise on to EdTech teachers and students. I support this idea wholeheartedly.
#5 Teaching EdTech Is an Isolated Experience that Leads to Emotional Stress and Burnout
And the last but not least problem I would like to address is the emotional health of EdTech teachers and educators.
Teaching tech is a pretty isolated experience. Teachers communicate with their students and students' parents, yet very often they do not connect with other tech teachers (say, in other schools or even departments). As a result, they suffer from emotional stress and burnout, which ultimately affects students.
Members from the Sankofa Field Trips Team suggested that school authorities should organize field trips for teachers and students. During these days off, they could unwind, communicate with other teachers, and recharge their batteries.
The only problem is, most teachers do not have time for this. Thus, it makes sense to allocate some of their PD days to these restorative trips. This would help teachers feel fresh and rejuvenated, resulting in better performance while teaching.
Conclusion
The innovation of tech vastly outpaces the development and implementation of new methods and standards of teaching Computer Science, coding, and technology in general. In order to remain competitive, the educational landscape in the United States needs to change to adapt to the demands of the market.
Participants of Startup Weekend EDU New York came together to figure out fresh approaches and offer innovative solutions to the problems teachers, educators and school administrators face in EdTech.
In this article, I have listed only five problems schools and universities face in today's EdTech landscape in the United States. There were many more issues brought up at the event, and I am very happy that I was able to help coach and mentor students who will hopefully solve these problems in the near future.
This post was published on the now-closed HuffPost Contributor platform. Contributors control their own work and posted freely to our site. If you need to flag this entry as abusive,
send us an email
.