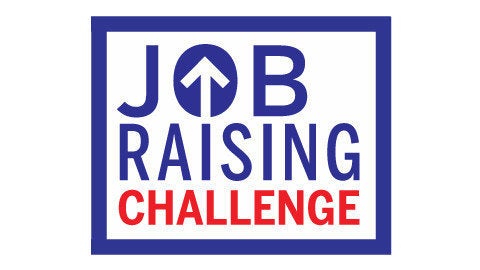 By Lisa Hunter, Director of Learning and Evaluation at Juma Ventures
Outcomes! Data-driven! Performance management! These words are buzzing throughout the nonprofit sector. Funders want to fund them, nonprofits want to have them. How do you get your nonprofit to the point where data can demonstrate that you're effective?
Below are some lessons I've learned from the experience of Juma Ventures. Juma has been on a trajectory toward performance management since 2009 with the purchase of ETO Software™ and Theory of Change consultation. This ongoing evolution has helped improve staff cohesion across departments, allowed us to better understand (and carry out) the work we do, and as a result helped us attract funders in the public and private sectors.
Get very, very specific about what you're in business to do -- and make sure it's achievable. Cut your mission statement down to a single sentence. Every staff person who works at your organization should know the mission by heart, and understand how their role directly relates to achieving that mission.
After you clarify, if your agency does things that don't contribute to the mission, stop doing them.
Juma's mission is to help break the cycle of poverty by ensuring that young people complete a four-year college degree. The value proposition is very clear.
Define your own outcomes.
Each funder has its own ideas about what an "outcome" is. If your agency hasn't already reached clear definitions of outcomes that you hold yourselves accountable to, you might end up claiming results beyond your mission and/or abilities in order to get that grant. This results in an agency that's stretched thin and struggling to succeed. Identify a few precise, measurable changes you want to see as a direct result of your agency's work, which carry out the mission.
For instance, Juma's main outcomes are:
Youth will develop Skills for Success through employment.
Youth will save money for college.
Youth will graduate from high school.
Youth will enroll in postsecondary education.
Youth will graduate from postsecondary education.
That's what we do. If a funder requires a literacy outcome, that's not the right funder for us. Improved literacy is a great outcome, but it's not the focus of our program.
Fail.
Performance management is the process of seeing incremental progress and making corrections. If you've never had a data system before, everyone -- board members, leadership, direct service staff -- should expect to see that some data will not look great. You'll be able to use that data to adjust training, infrastructure, and program design; but not if everyone's afraid of the data making them look bad, or feels pressured to make results look better than they are.
Keep going.
Building a data-driven culture is a process that will take years, not weeks. And you'll never be done learning and improving (that's what performance management is).
Succeed (and get paid for it).
You will inspire confidence in a social return on investment when you show funders your clear measures of success, your consistent results, and the areas where you are trending towards improvement. It demonstrates that you don't just have data; you use it well.
Not only has this led to significant investments in Juma from
,
, and others, it has also led to recognition for our staff. The
awards cash prizes to direct service workers who go above and beyond for their clients, and 50 percent of the grading criteria are based on data that demonstrates the stellar results of the nominee's caseload. This year Juma's Youth Development Coordinator McKenzie Stewart was a recipient. Data for the win!
Of course, these are the high-level steps. There is a lot more involved and I could talk for hours about staffing structure, data systems, and other things that make my data-loving heart go pitter-pat. For more tips, check out these resources, and case studies of organizations like Juma that David Hunter put on the path to performance management. (Disclosure: He's my dad. Hi, Dad!)