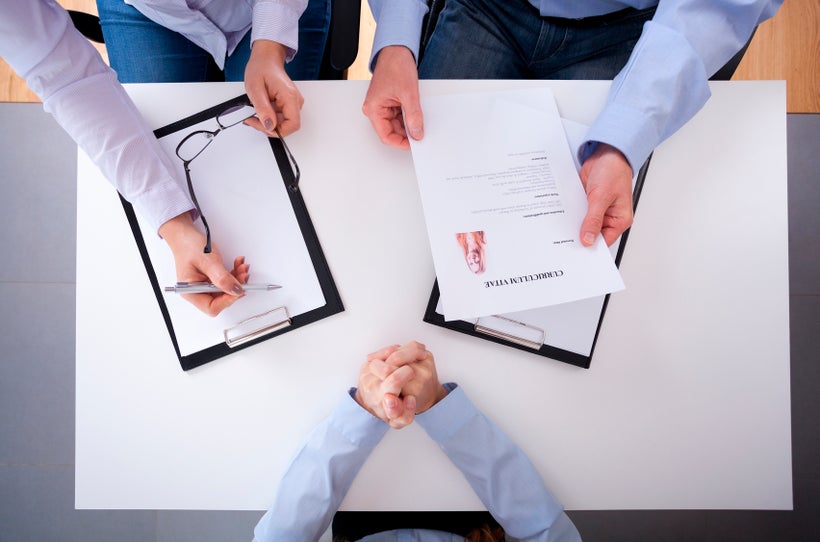 Creating a resume is hard. Unfortunately, we can't help you much with putting it together (that's down for you to do!), but it's important that you get it right.
A good resume sets you apart from the rest when you're applying for a job, and is single-handedly the most important thing that decides on whether or not you get a job interview.
It's probably your most professional document and the only thing that a prospective employer can judge you on, so it needs to be right!
However, there are a number of resume cliches that have been a) exhausted, b) no longer used, or c) plain-old boring.
Although you don't have to have any writing experience to create a great resume, there are a number of crucial words and phrases that you should avoid if you want to land yourself an interview:
"Perfectionist"
Being a self-proclaimed 'perfectionist' isn't always a good thing. Although it suggests that you like to make sure that things are done correctly, it could also imply that you waste time sweating the small stuff and not being able to work efficiently.
Done is better than perfect, remember!
"Experience working in…"
Experiences happen to you; achievements are things you have worked for and accomplished. Giving stats to back this up can help massively, too!
Let's take one of my job duties, for example. Instead of saying that I 'have experience running a blog', I should say something like "One of my achievements include running a successful blog with 8k+ unique visitors per month". Which one sounds more impressive?
"Skillful"
Even if you're using writing a resume for a position in a niche role, you'll still want to avoid using the word 'skillful' alone.
It can leave the person reading your document thinking "skillful in what?", which defeats the point of the resume – giving a prospective employer a document of everything they should know about you, no questions asked.
"References available upon request"
Again, defeating the point of a resume and putting the employer off by making them do something – even if it's something as simple as contacting you for references.
Not including references on your resume could be the make-or-break reason why you do/don't get a job interview. Even if your last place of work didn't showcase your best employment, showing that you're willing to be honest is better than nothing.
"Motivated"
Being too vague in your resume is never a good thing – again, it leaves the person reading it asking questions. 'Motivated by what? And in what situations?'
If you must use the word 'motivated', try and explain how and why you get motivated. It can help the employer to learn more about you before they invite you for a formal chat.
Simply let your personality show whilst getting your point across and remember; recruiters generally make up their mind within 1 minute of reading your CV... Make yours worth it!
This post was published on the now-closed HuffPost Contributor platform. Contributors control their own work and posted freely to our site. If you need to flag this entry as abusive,
send us an email
.