These aren't the types of doughnuts officers like.
Michael Lee Roberts, 32, of Brooksville, was arrested on Sunday after he drove an SUV into the jail's retaining wall, the Tampa Bay Times reports.
Police said that Roberts' jail lawn joy ride caused a 2-inch natural gas line to rupture, prompting the evacuation of nearby businesses.
Then, when deputies checked the SUV, they found a "suspicious device" and called in the Citrus County Bomb Squad for an assist. The device turned out to be nothing, Land O' Lakes Patch reports.
Roberts was taken to a hospital to be treated for injuries from the crash.
He was then arrested on numerous charges, including an active felony warrant related to the illegal discharge of a firearm from a vehicle, three counts of threatening to harm a public servant and two counts of felony criminal mischief.
Roberts is currently in jail on $70,000 bond.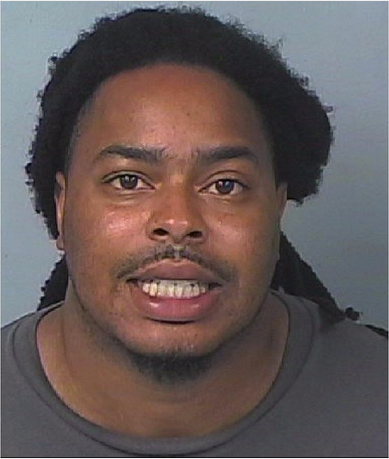 If the Hernando County Detention Center seems familiar to Roberts, there's good reason.
On July 27, one day before his 31st birthday, Roberts took a similar joy ride on the same lawn after officers told him he couldn't park his SUV on the sidewalk at the Detention Center entrance, according to WTSP.
Cops told him to move the vehicle and he refused, though he eventually complied by backing the SUV down a walkway, hitting a bench, speeding around the lawn and almost hitting a patrol car in the process.
Roberts' wild ride came to an end when he hit a flag pole.
Officers charged him with criminal mischief and resisting an officer without violence.