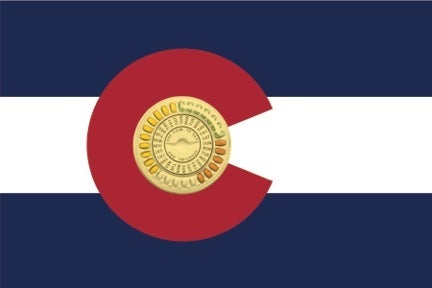 Colorado has been a leader in protecting and expanding access to women's health care. In April 1967, Colorado passed the nation's first state law allowing safe, legal abortion. It was a bipartisan bill, passed in a majority-Republican legislature. In recent years, the state has emerged as a model for dramatically reducing unintended teen pregnancies by expanding access to long acting reversible contraception and supporting policies to expand access to reproductive health care information and resources.
Access to reproductive health care is good economic policy. As Sandra Day O'Connor wrote in the 1992 Planned Parenthood v. Casey decision, "The ability of women to participate equally in the economic and social life of the Nation has been facilitated by their ability to control their reproductive lives." In Colorado, our forward-thinking policies reflect who we are ― pro-choice. We recognize that the freedom to make your own personal, private medical decisions is a right that belongs to the individual, not the government. That freedom from government intrusion into personal decisions transcends a number of issues.
The Casey opinion also reaffirmed the rights found in Roe decision, stating "Roe determined that a woman's decision to terminate her pregnancy is a 'liberty' protected against state interference by the substantive component of the Due Process Clause of the Fourteenth Amendment."
Seven in 10 Americans back Roe v. Wade, and that number holds all across the states, from the reddest part of Kansas to the bluest part of New York, including the districts some appear to be worrying about. Standing firm on the ability to make a personal decision about women's access to abortion care without interference from politicians is even stronger.
If you want to focus on winning elections, take a lesson from Colorado. In a state split evenly between Republicans, Democrats, and Unaffiliated voters, we have tested this theory across three elections ― including two mid-terms ― with attempts to overturn abortion rights via "personhood" ballot measures. Every time, anti-choice efforts have failed by landslide margins statewide ― including the county adjacent to Colorado Springs ― in 2014. The General Assembly has repeatedly rejected attempts to restrict abortion and reproductive rights, and in 2017 we passed measures *increasing* access to contraception, which received national accolades.
At a time when we are seeking pro-choice Republicans to step forward as candidates, it is troubling to see national Democrats signaling a willingness to compromise on the issue of anti-choice Democratic candidates. Among voters, we can identify clear majorities that support choice on both sides of the aisle.
Our message is simple: leave the decision to the women, their families, their faith and their doctors. Do not attempt to restrict access to abortion care. This is not a litmus test. It is a civil rights issue.
The voters don't want it. Voters can differentiate between the right of an individual to make a decision on abortion, and the government making it for her. It's not a matter of belief. It's a matter of laws and public policy.
Bluntly, Republicans recognize being anti-choice is a losing proposition. Sen. Cory Gardner ceded the issue in 2014 when he pretended to be pro-choice and denied the existence of a federal personhood bill he co-sponsored. Gardner has since cast multiple anti-choice votes in Congress. But he knew if he campaigned on being anti-choice, he would lose.
This is where the argument that there are "some districts" where you cannot be pro-choice falls apart. There is no data to support that. When will we stop treating an issue with 70 percent support as controversial?
Access to abortion care is a critical part of women's health care, and the attacks on access to care across the states is already putting women's lives and health in jeopardy. The rise of anti-abortion forces coupled with the fear of our allies to engage is precisely what led us to this place. In the same way progressive messages and values have been demonized, abortion has been vilified alongside health care, social services, and human rights. In the same way we need to continue to push forward and stand for what's right on values-based issues, we cannot yield on abortion access.
As Lindy West put it in the New York Times, "Democratic candidates are perfectly welcome to refrain from terminating their own pregnancies. But to be anti-choice on a policy level is absolutely indefensible from an economic justice, racial justice, gender justice and human rights standpoint. And if the Democratic Party does not stand for any of those things, then what on earth is it?"
In 50 years, NARAL Pro-Choice Colorado has seen a lot of battles over abortion rights. Our organization grew out of bipartisan support for legalizing abortion in 1967, so we are somewhat of an authority on the subject. We know Coloradans are with us. And we believe in holding candidates and public officials accountable on supporting our Constitutional right to choose abortion.
And we will keep doing that ― for Republicans and Democrats alike.