Meryl Streep is arguably either the greatest actress of her generation or the greatest living film actress -- a debate which boils down to the approximate difference between best and best-est. She shape-shifts on screen, changing her look, her accent, the very essence of her being for each role. Her skill is beyond reproach and uncomplicated by a tabloid presence, outspoken politics or activism. She is quite possibly our only megastar famous solely for her talent.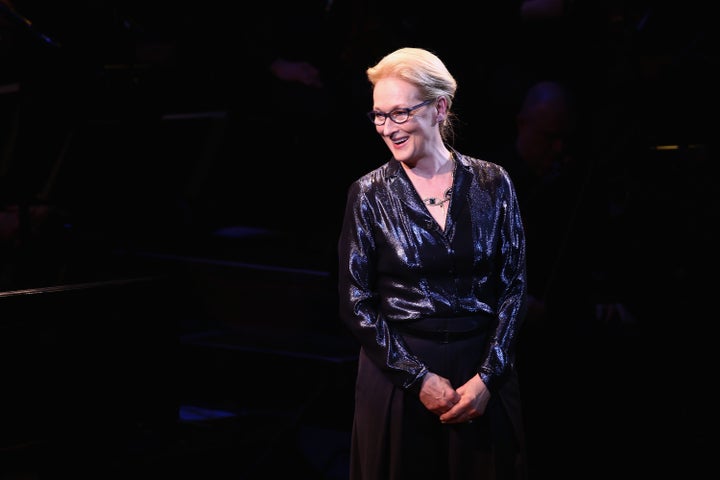 Now, that is not to say Streep's IMDb page is without questionable choices. There is the garbage hodgepodge of ABBA hits that was "Mamma Mia!" Even in her role as the witch in "Into The Woods" or as titular crappy mom/wannabe rockstar in the upcoming "Ricki And The Flash," she is really just fine. Admittedly, Mediocre Meryl Streep is still at the level of Great Anyone Else. But we're so busy hyperventilating over the sheer fact of her existence, she could probably dress in brown face and star as Big Chief Offensive alongside Adam Sandler in "The Ridiculous 6" and maybe still get nominated for an Oscar.
And she's earned that. Actually, no one can ever earn the right to be an Adam Sandler racism accomplice, but she has earned the right to let loose and have fun on screen, without worry for acclaim. It is possible to be wildly respected in the acting world and fall out of grace. Just look at poor, "Focker"-ed Robert De Niro. Few actors have made the stunning lineup of choices that defined Streep's fledgling career. She emerged in the 1970s and early '80s, with the Vietnam War epic "The Deer Hunter," shortly followed by "Kramer vs. Kramer," for which she won her first Academy Award, and, of course, "Sophie's Choice." 
What stands out most about those early years is that Streep was never the ingenue. She was already 28 years old in her breakout role as Anne Marie in "Julia" (1977), 30 when we met her as Woody Allen's exquisite and sophisticated ex-wife in "Manhattan." In some part, her longevity is built on that premise for her fame -- a bedrock of talent, as sturdy and rugged as her physique in "The Bridges of Madison County." She didn't enter the realm of celebrity as the typical factory product of the decade's ideal woman, nor did she surface as a sex object whose tabloid status overshadowed her acting merits. She was playing real people, real women right from the start.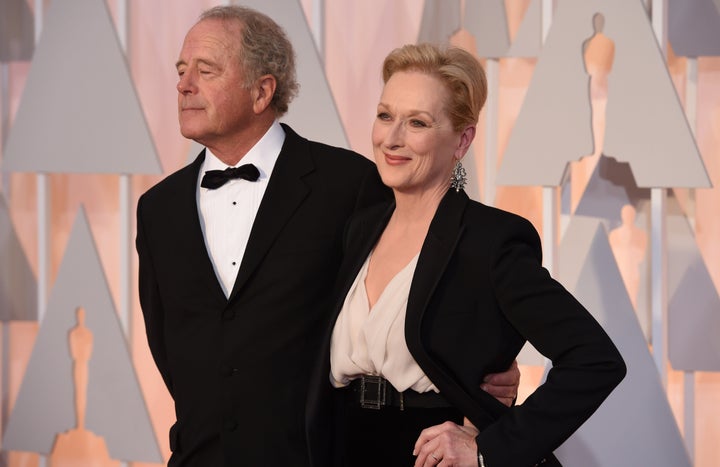 She's also, on the topic of age, one of the only stars who has maintained such steady critical acclaim and box-office success since her earliest roles. Glenn Close's résumé begins around the same time as Streep's, but is filled with far more valleys than peaks -- an 11-year gap between "Fatal Attraction" and "101 Dalmatians." (Note: That's not a joke! Glenn's live-action Cruella is iconic). Then there's Helen Mirren, notable for her similar role in pop culture as a Beloved Woman Of A Certain Age, though she's really only been a household name in the U.S. for the past ten years or so, while Streep is closing in on her fourth decade. Also, we spend a whole lot of time talking about how Mirren is a hot old lady.
Streep's prominence is even clearer when we look to these peers (or lack thereof, really). In terms of longevity, there is Clint Eastwood with his reputation of ridiculous, curmudgeonly behavior, or Jane Fonda, who starred opposite Streep in "Julia" and has long since established a parallel identity in the political sphere. Married to Donald Gummer since the release of "The Deer Hunter," Streep's dating life has never been in the spotlight. She pre-dated tabloid culture, but even now has one of the most tame searches in the InTouch archives (see: several articles about other actors mostly saying how great she is).
Nearly everyone even close to the realm of Streep's fame has established some second identity. Go on, try and think of a celebrity not well-known for their presence in the tabloids, or in the realm of politics or activism, in addition to whatever their talent may be. Examples include George Clooney, Natalie Portman, Leonardo DiCaprio, Angelina Jolie, Brad Pitt and everyone else in Hollywood. Streep is, and always has been, celebrated solely for her craft. That is especially rare.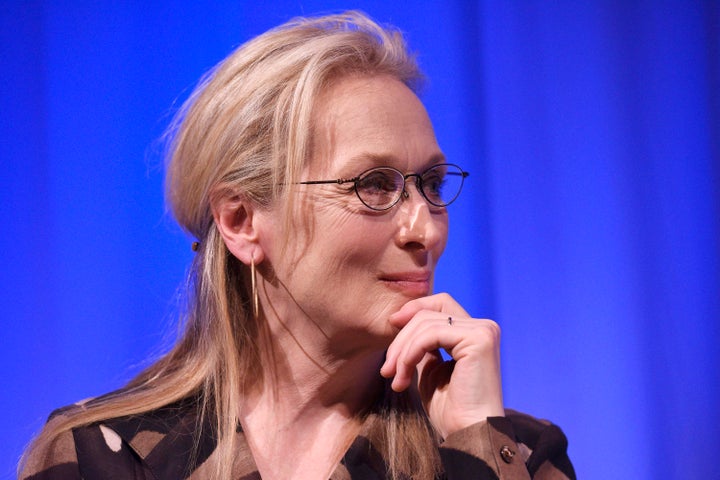 Being famous for acting and only acting usually requires eschewing traditional celebrity, avoiding the press tours and and obligatory giggling at Jimmy Kimmel in favor of intensity. Consider Daniel Day Lewis. With three Academy Awards for Best Actor, he is a solid comparison point for Streep, at least in terms of decoration. Lewis is so intense, so method, he pretended to be Abe for three weeks before "Lincoln," lived on a Texas oilfield for "There Will Be Blood" and actually learned to skin animals for "The Last of the Mohicans." He's also reclusive and hates fame (and has not even really been in that many total movies).
There are few, if any, true celebrities known only for their craft that emerge and then stay in the spotlight for that very reason. And it would be hard now, given the absurd (and usually sexist) standards by which we try young women in the court of public opinion, demanding sensationalized personalities and punishing them with backlash, to see someone enter the A-list stratosphere based on sheer talent and remain long after their "last f**kable day." In the small, exclusionary pond of Hollywood, Streep is a rare trumpeter swan who speaks fluent French, and everyone else is a duck. You really just can't beat Meryl.
PHOTO GALLERY
Meryl Oscar Win Tweets
To subscribe to our HuffPost Entertainment WhatsApp account:
1. Download WhatsApp on your phone.
2. Save this number, 347-334-1794, in your phone's contacts.
3. Text "POP" to that number via your WhatsApp account.
You can unsubscribe at any time by texting "STOP" to the same number.