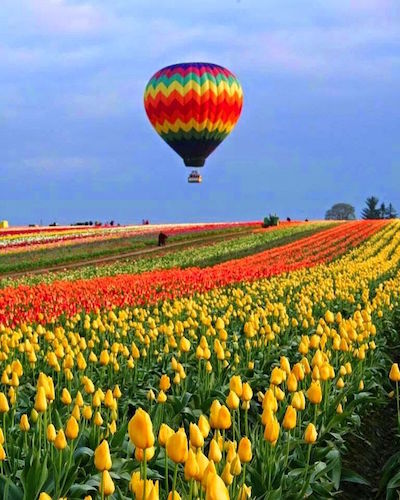 In our last blog we said it felt like Mental Health Awareness Month had come early with all the collaboration and inspiration on display at #NatCon17, and we really thought it couldn't get any more hopeful than that. But looking ahead to this last week of April, while it's hard to believe, we are headed even higher. In what will be one of our busiest weeks of the year, the Flawless team will be on both coasts at a series of events that showcase the cutting edge developments happening in the behavioral health field. We're starting in Florida with a conference on violence prevention and brain health, where we'll hear from a long roster of revolutionary leaders, including Jeremy Richman, Ph.D., of the Avielle Foundation, author and activist Kevin Hines, Paul Gionfriddo of Mental Health America and Judge Ginger Lerner Wren. Then we head to Los Angeles, to attend the annual symposium hosted by Elyn Saks, J.D., Ph.D. at the Saks Institute of Mental Health Law, Policy and Ethics on Supported Decision Making with another cadre of inspirational thought leaders.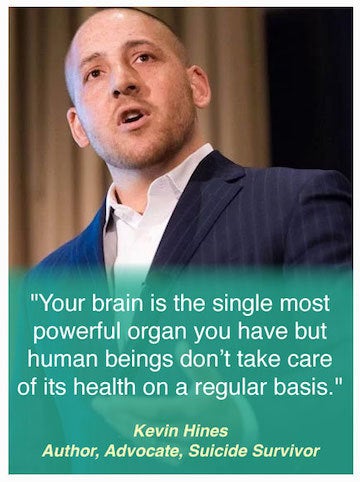 We're finishing out the week with an event in Denver that we are particularly excited about, as it represents the collaboration and innovation happening in corners of our movement that aren't often highlighted. We talk a lot about the need for a paradigm shift in the way we think about mental health, and this isn't possible when we stay in our silos. Because we have so many branches within our movement, and such a wide and diverse range of stakeholders, convenings like this create vital opportunities for collaboration and communication. With so many bright lights coming together to discuss holistic wellness, the National Alliance of Healthcare Purchaser Coalitions mental health and wellness summits in Denver are events to celebrate.
We can't create change without strong, clear voices and a well-executed strategies for making our concerns heard. Advocacy organizations like NAMI and the National Council for Behavioral Health play a major role in advancing reform, serving as the bridge between individuals and families who are struggling with these challenges and legislators who can make a difference. At this summit, Mary Giliberti, J.D., CEO of NAMI, will discuss mental health parity, while Donna Dewan, Director of Corporate Programs for the National Council for Behavioral Health will join a panel on addressing discrimination and stigma.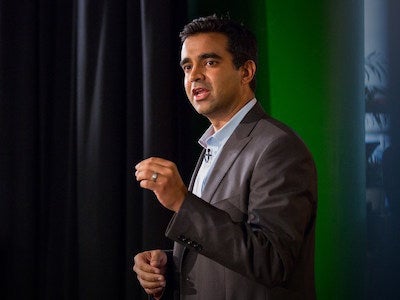 One of our greatest values at the Flawless Foundation is an emphasis on the mind-body connection and the movement toward a more holistic view of health. This brings along with it an increased focus on prevention, as well as on the connections between parts of our lives we've previously considered separate -- such as health and the workplace, or medicine and mindfulness. At the forefront of this movement are Rishi Manchanda, M.D., who believes we must move healthcare "upstream" by addressing the living and working conditions that adversely affect our health, and Bill Duane from Google, who looks for ways that individual wellbeing can contribute to organizational success.
What about the vision that 100 million people could be living healthier lives by 2020? It can't get much more aspirational than that. And the only way to achieve it is through working together. The 100 Million Healthier Lives initiative is on its way to reaching that goal by "committing to unprecedented collaboration, a humble spirit of learning, innovation and improvement, and systemic change to create an equitable health and wellbeing system." We are looking forward to hearing from Soma Stout, M.D., the External Lead for the initiative, who will moderate a panel on strategically mobilizing people and organizations.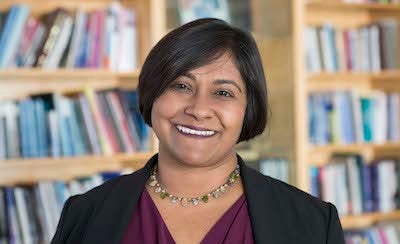 It's only April 18th and we haven't even launched into Mental Health Awareness month yet, but with each event we attend it becomes more and more clear: change is in the air. We're heading into May with more hope than ever in the countless individuals and groups across the country working, in so many different ways, toward creating a world where everyone has access to quality healthcare resources and is embraced as flawless.
This post was published on the now-closed HuffPost Contributor platform. Contributors control their own work and posted freely to our site. If you need to flag this entry as abusive,
send us an email
.